FROM SHOULDER PADS TO A SUCCESSFUL CITY CENTRE CLINIC
Being a Podiatrist
Careers Information
Golden Ticket
Studying Podiatry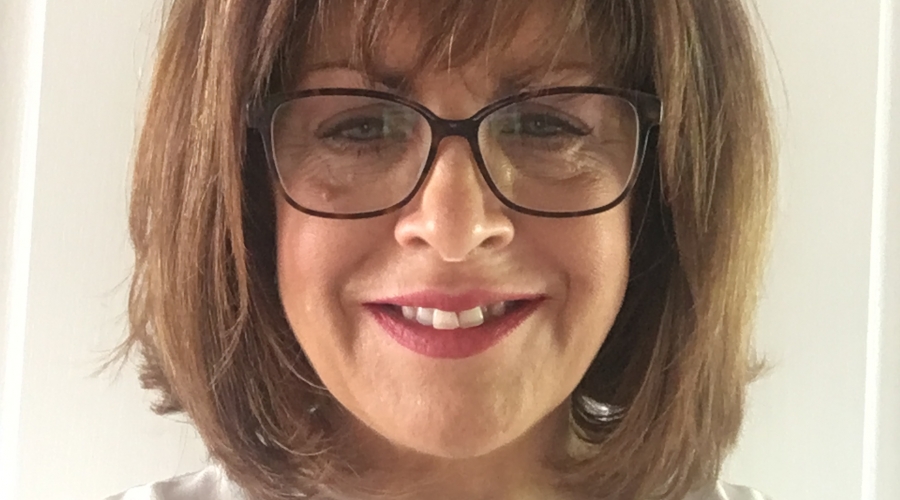 In this third blog in our series "What I did with my podiatry degree" podiatrist Louise Reaney tells us how she thought she wanted the glamour of power suits with shoulder pads but found her true vocation as a podiatrist. After over 20 years in the profession Louise is still just as enthusiastic about her career choice. […]
In this third blog in our series "What I did with my podiatry degree" podiatrist Louise Reaney tells us how she thought she wanted the glamour of power suits with shoulder pads but found her true vocation as a podiatrist. After over 20 years in the profession Louise is still just as enthusiastic about her career choice.
For me choosing podiatry as a career was a bit of a light bulb moment.
I actually did better in my O levels than anyone expected, so I stayed on at school to do A levels. Thank goodness I did because a few years later, one of those A levels gave me the opportunity to jump into podiatry. I scraped through and got 3 A levels but didn't enjoy doing them one bit! I vowed never to do another exam as long as I lived!
While I was doing my A levels a neighbour of mine, who was a nurse, asked me if I'd ever thought about chiropody (as it was at the time). I remember saying to her "Oh god no I can't imagine anything worse". She said "Well it's a good career because people are getting older, and once you've got family, you can fit it in around that".
I really thought I wanted to do an office job, wear shoulder pads and go in a nice lift with a touch screen. It's funny the things that attract you! So that's what I did, I got a job at an Insurance company in Sheffield. They had a really swanky office! After a year in insurance the excitement of the shoulder pads had worn off and I realised that I didn't want to work in an office at all.
So one day I went to the careers library in Sheffield. They had information on every course you could think of. I told the lady that I didn't mind what I did and I didn't mind retraining. My list of things I didn't want to do were:
I didn't want to do a degree because I don't like studying that much.
I didn't want to work at Christmas or at weekends
I didn't want to work in retail
I'd already done all of those and hated them all!
My best A level was biology so she came back with leaflets on paramedics, physiotherapy, dietetics, radiography and one on chiropody. This voice from the past came back to me and now it seemed more attractive than I'd previously thought.
I spent a day at Rotherham Health Authority and then a day with a private practitioner in Sheffield which was really interesting. Luckily the people I spent time with were really enthusiastic about their career.
I applied to different colleges and got a place at Chelsea in London. Going to Chelsea for the 3 year course and coming from Sheffield felt like I'd landed on Mars! I soon settled in and I loved my 3 years studying. It was a great mix of theory and practical which kept me really interested. I loved that I was able to make people feel better instantly. Hand on heart I have loved my career in podiatry ever since.
After I qualified I got a job at City and Hackney health authority and can honestly say it's the best job I've ever had! I was working with some great practitioners who mentored me and gave me the opportunity to try different areas of practice. In podiatry there is such a broad scope of practice there really is something for everyone.
I got married and had a daughter and fairly soon after that my husband got made redundant. Living in London was great but we were away from family and it was expensive, so we moved back to Sheffield. I got a job pretty quickly at Rotherham Health Authority, but I didn't enjoy it as much. It was difficult having a young baby and I didn't like leaving her so I decided to leave. They offered me a part-time post which I ended up taking.
Another podiatrist I knew had been offered some private work at two local GP surgeries. She didn't want the work so she asked me and I jumped at the chance. Over time I left Rotherham and did private home visits instead, as well as working in the GP practice. I did that for 5 years until I had my son. About the same time my husband heard about a practitioner who was retiring and the person who was supposed to take over his practice let him down at the last minute. I thought this is exactly what I want, a lovely little city centre practice in Sheffield but it was about 8 years too early!
It was an opportunity I couldn't pass on. He was offering me a full list of patients, he was retiring one day and I was going to start the next!
So on 28th Sept 1998 I took over. I was fortunate to take on an existing practice as a result I didn't have the worry about making a loss at the end of the week as the patients were already there. That said, it was tricky for the first 15 years with the kids growing up, but we managed to juggle everything. Having my own business has been an absolute godsend. It allowed me a lovely family life, a lovely home and has also given me a career I am very proud of.
FAST FORWARD 20 YEARS

It's 20 years this year since I took over and I've built a really good business that earns me a good living. I get to work with some lovely staff and have 3 receptionists who are invaluable. They are like my best friends really.
I'll be honest, I did get a bit bored at one point, but that was because I had chosen to make it really easy by working around the kids and that had made it boring. In the last 2 or 3 years I've got more time for the business now the family have grown up so I decided to change things and make it a better practice. My enthusiasm has soared, I love pushing myself now and I love getting out of my comfort zone. When it's your own business you can do that, you can change anything. I'm amazed really that I feel so differently about something that I've been doing for 20 years.
I'm very proud of my business and that I'm a podiatrist and I have a set of skills that not everybody has.
My practice is a general podiatry practice in Sheffield city centre. I could specialise if I wanted to but I really enjoy the work I do. There is a network of other local specialist podiatrists who I can refer my patients to if I feel they need some different care.
I have a lot of lovely elderly patients, loyal regular clients who come to see me. They often have medical conditions like diabetes or complex medical histories that really keep me on my toes. I'm in a lovely position because if something is worrying them I can sit with them until it's sorted out. People really appreciate that level of care.
Now that I'm using social media as part of my marketing I am getting a lot more younger clients. They often have short term problems that I can help them with very quickly. I do get to see all kinds of things which I like. A Podiatry degree opens you up to so much interesting stuff!
IF YOU THINK UGH FEET . . . .
I think if you are considering podiatry it is essential to be :
A people person
Able to chat to people
Inquisitive & have an enquiring mind
A good listener and able extract information from people
A great problem solver
Cheerful and upbeat have a smile on your face
I think if you are interested in human biology there are lots of ways you can go. In podiatry you need to have a broad knowledge of biology. There are things that affect your whole body that will also affect your feet. People always say to me they didn't realise that you had to know about the whole body and not just your feet; they are amazed at what podiatrists have to know!
WHAT ARE THE OPPORTUNITIES IN PODIATRY?
I think it's getting better and better by the day. We are getting more and more work in private practice as the NHS are discharging patients. There are great opportunities to be an associate or an employee with an established practice. New graduates could really help private practitioners too; the course has changed so much since we qualified and they are a lot more savvy with social media which is important now!"
Thank you for stopping by to read our blog,
Please share Louise's story if you think it might interest someone considering a career in podiatry.
Until next time
The Podiatry Careers Team