At the Royal College of Podiatry, we have designed our conferences to ensure that they meet the professional development needs of every member, whether they work privately, in the NHS, in research and academia, or a combination.  They all feature the latest clinical education for podiatrists, and offer exhibitions, advice and guidance in a mixture of sessions, workshops and talks.
Forthcoming conferences and events
Find out about the Royal College of Podiatry's forthcoming events here.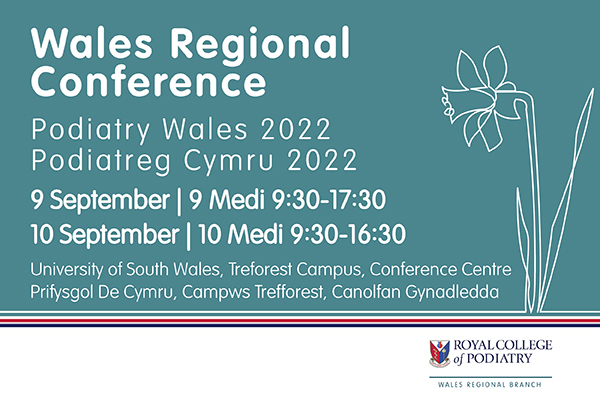 Podiatry Wales 2022 / Podiatreg Cymru 2022
9-10 September 2022 / 9-10 Medi 2022
Podiatry Wales/Podiatreg Cymru 2022 will be held on Friday 9 and Saturday 10 September at the University of South Wales, Treforest Campus, Conference Centre.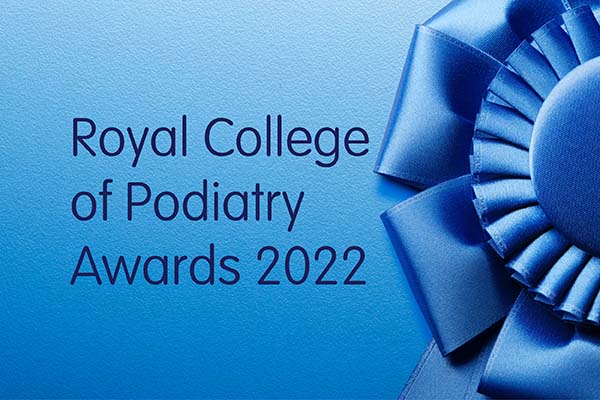 Royal College of Podiatry Awards 2022
23 September 2022
This year's Awards lunch will be held at the House of Lords on 23 September.

The Awards programme will be relaunched for 2023. Nomination packs will be available in the autumn.
Visit the Awards page to find out more.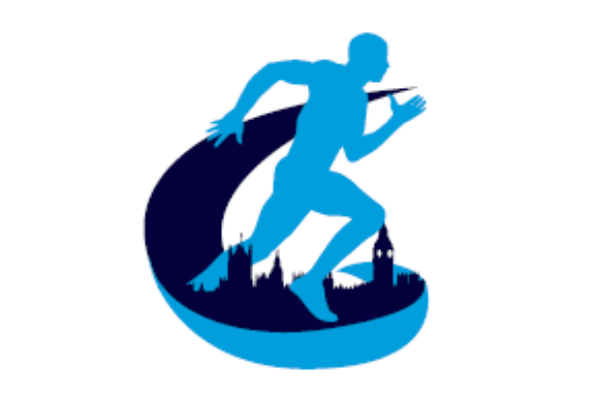 The 10th Podiatric Sports Medicine Conference
8 - 9 December 2022
The 10th Podiatric Sports Medicine Conference will take place on Thursday 8 and Friday 9 December 2022 at the Royal College of Physicians and Surgeons of Glasgow.

Find out more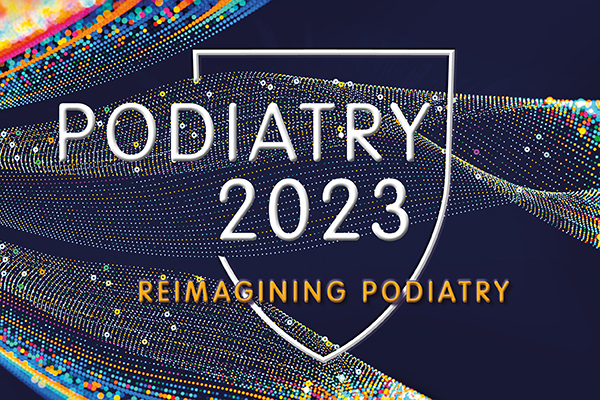 Annual Conference and Exhibition 2023
Podiatry 2023
The Royal College of Podiatry's Annual Conference and Exhibition, Reimagining Podiatry, will be held at the ACC Liverpool in autumn/winter 2023.

Details about exact dates and how you can attend will be released later this year.
Past conferences and events