Podiatry 2023
Podiatry 2023, the Royal College of Podiatry's Annual Conference and Exhibition, will be held at the ACC Liverpool from 23-25 November. It is one of the largest professional podiatry events in Europe.
We look forward to seeing you at conference.
Conference programme and handbook
The conference programme and handbook are available to browse or download.

The handbook contains all the information you need for your time at conference, including details of the workshop and demo zone, social media ambassadors, exhibition list and plan, and poster listing.
Social media ambassadors
This year, we're introducing four social media ambassadors to bring life to conference activity online
We know that there are many podiatrists in the UK and internationally who would have liked to have been
here in person. Keri, Paul, Manal and Bharti all answered the call we put out to find social media savvy
pods who were passionate about spreading the word about the content in our plenary and concurrent
sessions. They'll be posting content across their channels throughout the three days, so look out for their
opinions, thoughts and ideas.


We're looking forward to reading and watching what they think!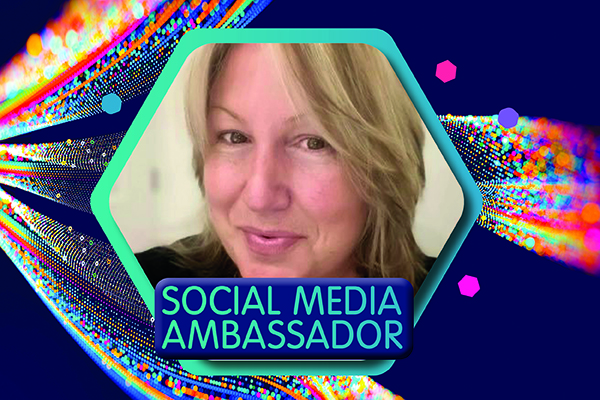 Keri Hutchinson
Keri is the All Wales Diabetes Prevention Programme Manager at Public Health Wales, Associate Podiatrist at Toetle Foot care and President of Swim Wales.

X: @KeriH_AHP
LinkedIn: Keri Hutchinson
Instagram: @public_health_podiatrist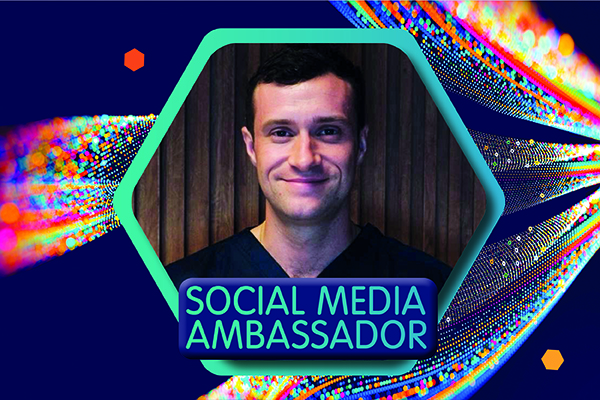 Paul Macaulay
Paul is a senior podiatrist working for MyFootDr in Singapore. Paul will share his experience of attending the conference as an overseas practising member.

Instagram: @paulthepodiatrist
TikTok: @paulthepodiatrist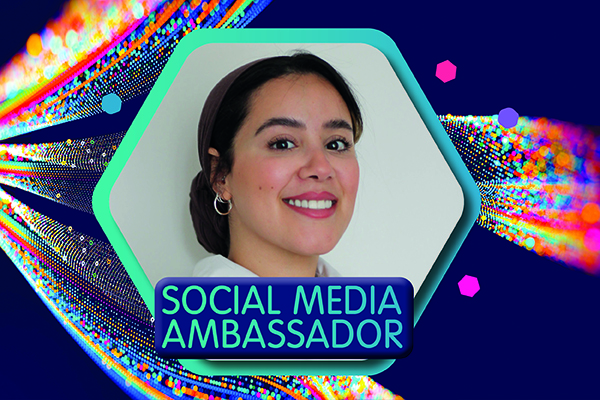 Manal Oulad
Manal is a London-based podiatrist working for Margaret Dabbs and the Vita Health Group. Manal will be a first time attendee at the Annual Conference and Exhibition.

Instagram: @oh_manal
LinkedIn: manal-oulad-08178298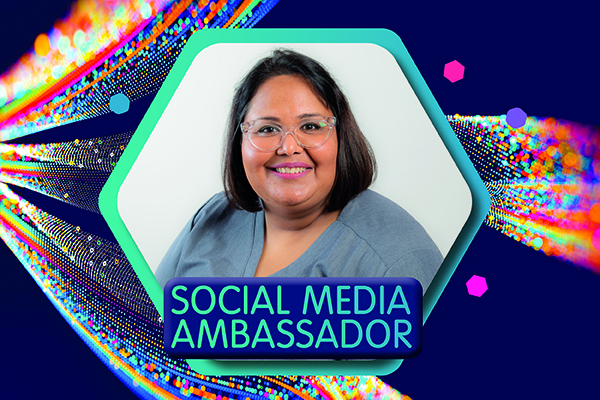 Dr Bharti Rajput MBE PhD
Bharti is a private practice podiatrist working in Dundee, Scotland. Sharing her experience of attending as a conference regular.

Facebook: @thefootexpertclinic
Instagram: @thefootexpertclinic_
TikTok: @thefootexpertclinic
YouTube: @thefootexpertclinic
LinkedIn: bhartirajput
Featured speakers
The Annual Conference features some of the biggest names in UK and international podiatry, as well as a stellar line-up of keynote speakers. We select our speakers for their accomplishments within the profession and their relevance to all podiatrists.
Speaker profiles
We are delighted to welcome speakers from a wide range of diverse backgrounds to Podiatry 2023. Some are new to our conference, while others are popular speakers from previous years that we've invited back to speak again.


Find out more about them in the speaker profiles below. Further profiles will be added in the run-up to conference.
Delegate information
We have put together some FAQs covering some of the things delegates need to know before attending this year's conference, and advice on how to get to ACC Liverpool.
.
Benefits of attending
We know our delegates all have different reasons for attending. For some, it will be to access 19 hours of CPD in one place; for others, it is a chance to watch the latest cutting-edge clinical updates and sessions. Above all, it is a place to meet with fellow podiatrists as one community.
Perspective
From speakers to workshop sessions - the annual conference is the ideal opportunity for delegates to gain different perspectives. Get the latest updates and technological advances in podiatry and a packed and informative programme; featuring international content that highlights essential topics, encompassing clinical practice, business innovation and research from a global community of podiatrists.
Educate
Gain up to 19 hours of CPD across the three days. Not only is attending the annual conference an ideal opportunity to get the hours you need to complete your HCPC audit, but it's also an opportunity to hear the latest clinical updates from a range of areas. The annual conference lays on a mixture of sessions and workshops so that you can return to your practice or service with new ways of working.
Explore
Book your concurrent sessions and workshops to meet your professional needs. Take the time to explore our 3,567sqm exhibition space at the ACC Liverpool with suppliers and exhibitors providing demonstrations of their products and services. Take a closer look at the latest technological advancements and developments in person.
Community
Our annual conference and exhibition enable you to be part of our community, with over 1,000 podiatrists attending the event across the three days. Whilst at the event, you can meet directly with the executive team and membership team of the Royal College of Podiatry, who will be able to assist you with membership, education and much more.
Trade exhibition
Our Exhibition is one of the largest podiatry events in Europe. Taking place over two days, it is the highlight of the year for many podiatrists, podiatric surgeons and students.
Your conference experience
Don't just take our word for it. Look at a photo gallery of previous conferences and find out more about this year's stunning venue.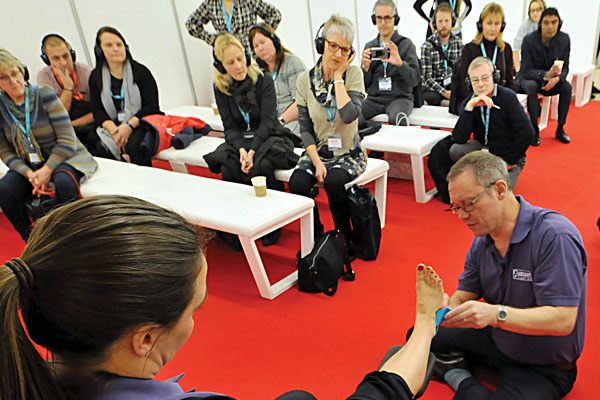 Gallery
A picture says a thousand words. Browse through a selection of photos from our previous conferences featuring plenary and concurrent sessions, workshops, live demonstrations and the exhibition.
View our gallery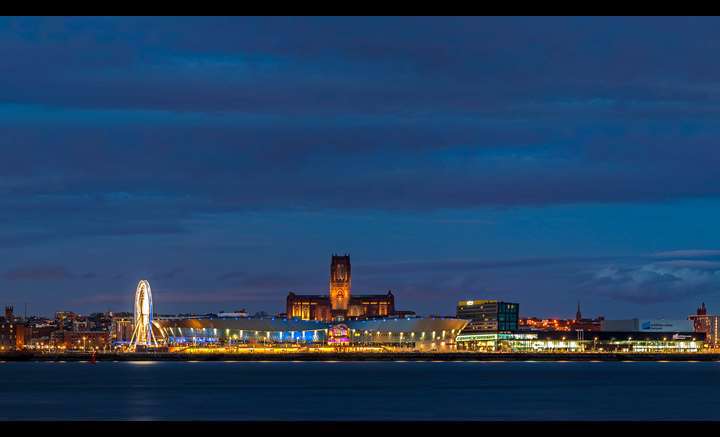 ACC Liverpool
Liverpool's breathtaking and iconic waterfront venue, the ACC Liverpool is one of the UK's best conference venues. Modern, airy and accommodating, it is the best place to spend three days learning, making friends and having fun.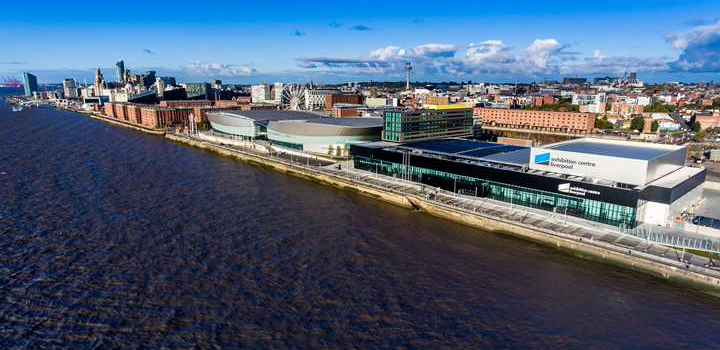 Attend Podiatric Surgery 2023 for an extra £100
Podiatrists who are not podiatric surgeons are welcome to attend Podiatric Surgery 2023. It takes place one day before the RCPod Annual Conference and Exhibition on 22 November 2023.
Podiatry 2023
Testimonials
Hear what delegates said about last year's Annual Conference and Exhibition.
Fantastic conference!
Thoroughly enjoyed catching up with everyone and some great live demos, workshops and lectures.
Always something new to learn
And it's a great opportunity to hear from a range of experts in their chosen field.
This conference is a must
Learning, colleagues, excellent Exhibition Hall, new ideas, networking and Royal College all on hand and in one place. Always good, however experienced you are, but should be an annual event for anyone developing their skills and clinic.
What I really enjoyed
All the talks were relevant and beneficial to my practice, which was great, but what I really enjoyed was networking with other podiatrists and health professionals, and ultimately learning from others.
It fuels enthusiasm
There are always key pieces of learning that can be taken away and implemented straight into clinical practice. It fuels enthusiasm in practitioners meaning better service for patients. Always delivers.
I left feeling refreshed and motivated
A good chance to reconnect with like-minded people. I left feeling refreshed and motivated. The lecture programme was varied - in fact, I was spoiled for choice. The trade stands were useful and staffed by friendly and approachable technicians.
PODIATRY 2023
How to get involved in our next conference
There are so many ways to get involved in the annual conference. The Royal College of Podiatry wants to secure the very best speakers in the field and showcase every element that the profession has to offer.
Speakers
By having access to the many varied networks of practising podiatrists, the annual conference always features high-quality speakers and session leaders; but we are always looking for new, dynamic, and interesting speakers to lead concurrent sessions, talks and plenaries. If you think that's you, get in touch by emailing comms@rcpod.org.uk.
Workshops
Do you think that you could lead a workshop at the annual conference?
Whether it's demonstrating a new and emerging product or leading a practical demonstration session, get in touch with us and let us know your ideas by emailing comms@rcpod.org.uk.