Podiatry 2023: Speakers F - N
We have a wide range of speakers for this year's conference drawn from within the profession as well as other healthcare professions.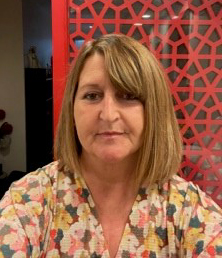 Lisa Farndon
Clinical Research Podiatrist/Research Lead, Integrated Community Care Directorate, Sheffield Teaching Hospitals NHS Foyunda
Lisa Farndon
Lisa trained at the School of Podiatry in Eastbourne (Brighton Polytechnic) and later completed her part-time degree there. She worked for a number of years in North Nottinghamshire as a diabetes specialist podiatrist where she completed an MSc in Health Studies. Her PhD which she finished in 2006 was entitled The function and purpose of core podiatry.

She is a Clinical Research Podiatrist and Research Lead at Sheffield Teaching Hospitals NHS Foundation Trust. She leads the empowerment podiatry team, chairs the community patient experience and engagement group and audit group. Her main research interests are: peripheral arterial disease, core podiatry, patient empowerment and motivational interviewing.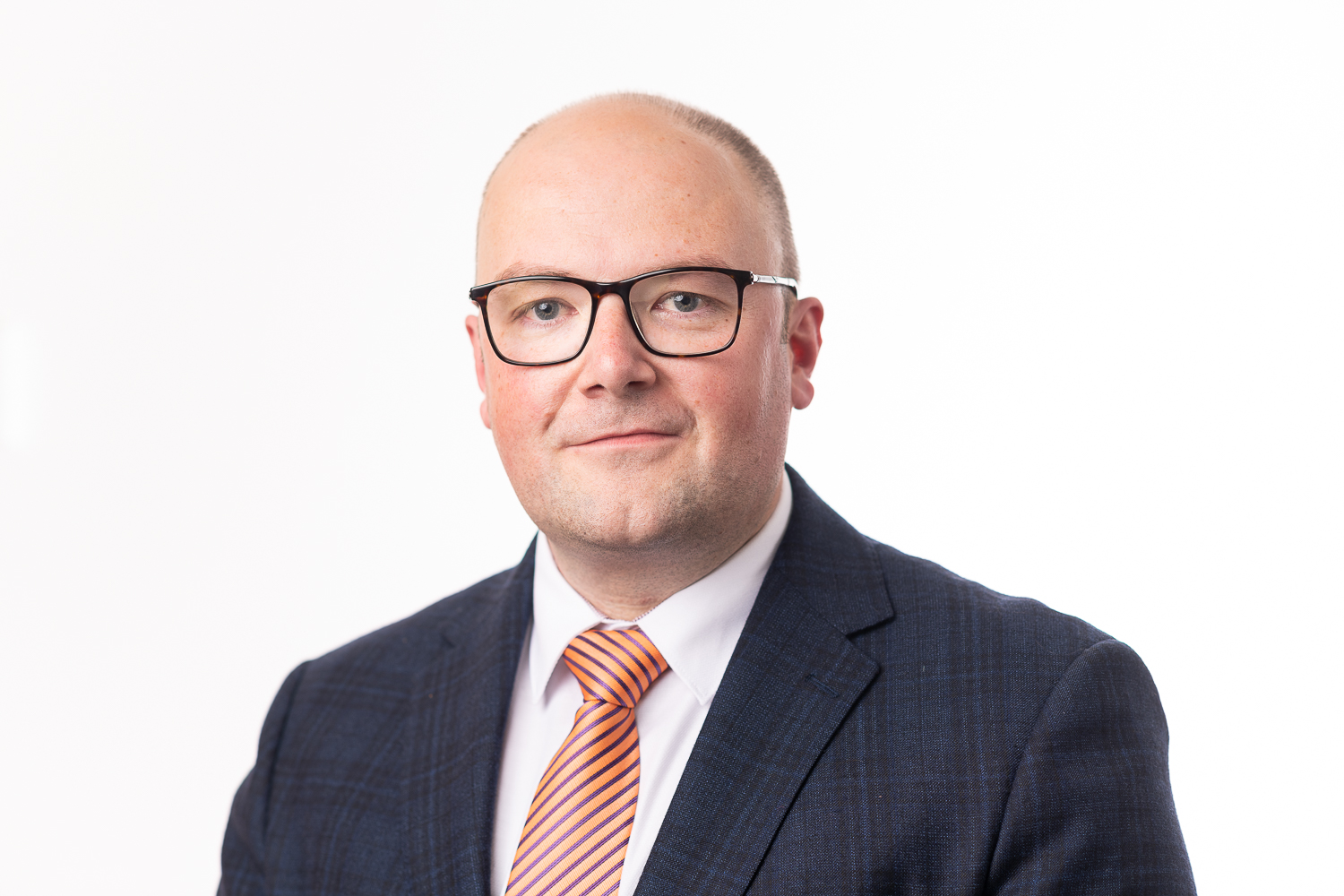 George Flanagan
Consulatant Podiatric Surgeon, Clinical Director - Ambulatory Services, Department of Podiatric Surgery, Northamptonshire Healthcare NHS Foundation Trust
George Flanagan
Mr Flanagan is a consultant podiatric surgeon and clinical director of ambulatory services in Northamptonshire. He undertook academic surgical training in Scotland and higher surgical training in Northampton with externships in the USA and Germany. He has a particular interest in reconstructive foot and ankle surgery, limb preservation surgery and non-malignant neoplasm.

He is currently employed by Northamptonshire Healthcare NHS FT, a visiting consultant to the Department of Vascular Surgery (Manchester University NHS FT), national clinical advisor and trustee to the British Dupuytren's Society and lecturer at University of Northampton.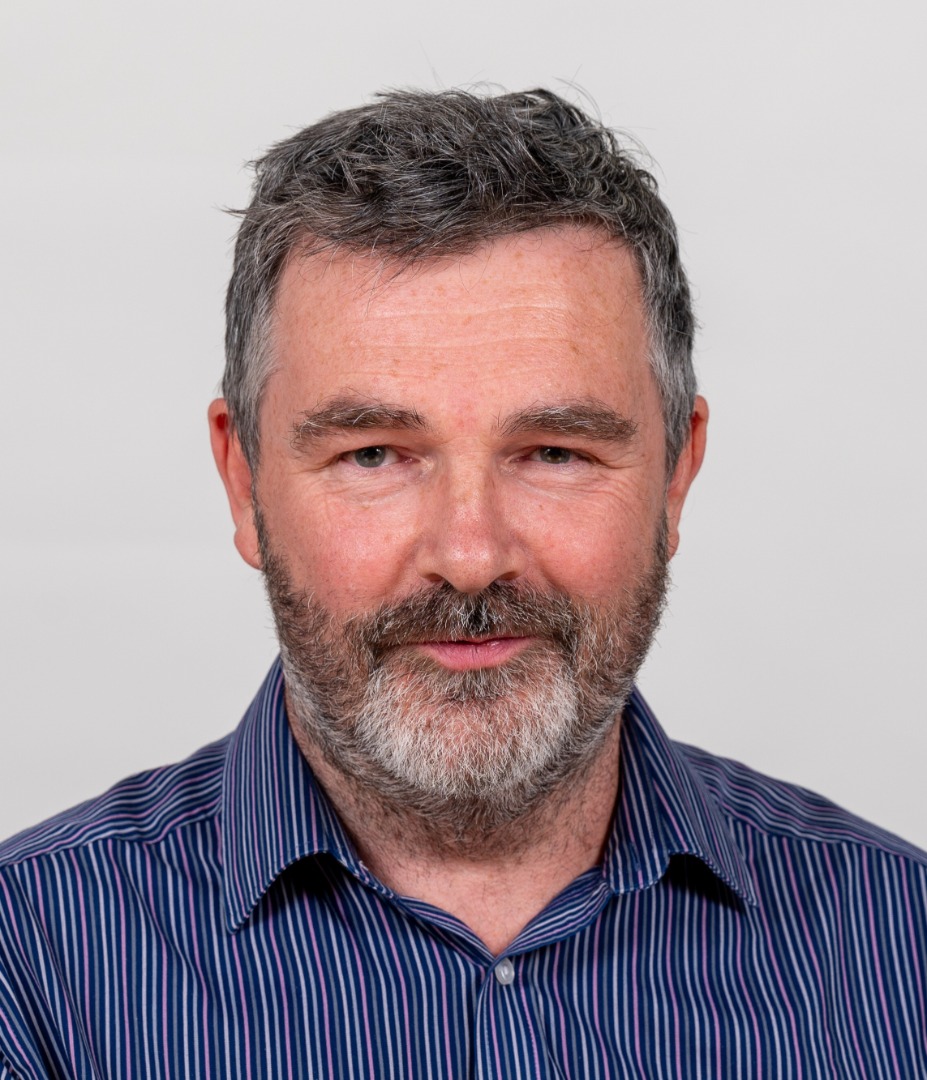 Martin Fox
Vascular Specialist Podiatrist, Manchester Local Care Organisation
Martin Fox
Martin works in the first NHS-commissioned, podiatry-led, community lower limb vascular service in Manchester providing early identification, diagnosis and best clinical management of people with peripheral arterial disease, in partnership with primary care, vascular teams and others.
He presents lectures and workshops locally, nationally and internationally on podiatry and peripheral vascular disease, is active on social media and writes journal articles and book chapters on these themes.
He is currently serving a second term as an elected Council member with the Royal College of Podiatry (RCPod), and chairing the Clinical Senate committee. He has been awarded fellowships by the Royal College of Physicians and Surgeons of Glasgow and by the RCPod for his role in developing, delivering and promoting vascular podiatry within the profession and with other key vascular stakeholders.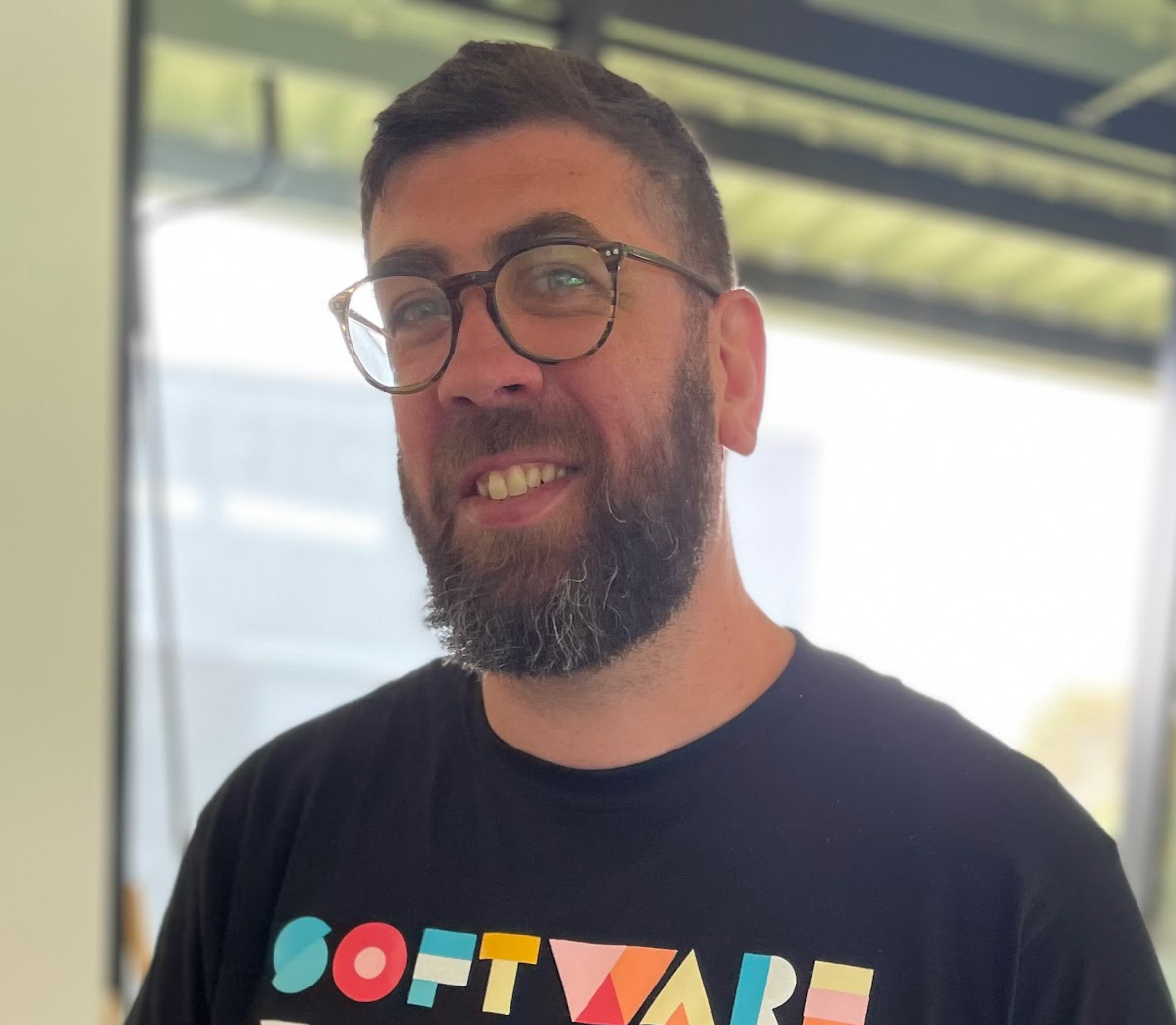 Joel Friedlander
Founder, Cliniko
Joel Friedlander
Joel Friedlaender is the founder of Cliniko, a leading practice management software designed specifically for allied health businesses. Combining his passion for technology and healthcare, Joel has been trailblazing the path in software development for over two decades.

For the last 13 years, he has turned his focus towards the healthcare sector with Cliniko, delivering ground-breaking digital solutions that significantly boost the efficiency of health businesses. With his forward-thinking mindset and unwavering dedication to excellence, Joel continues to be a driving force in the healthcare technology space.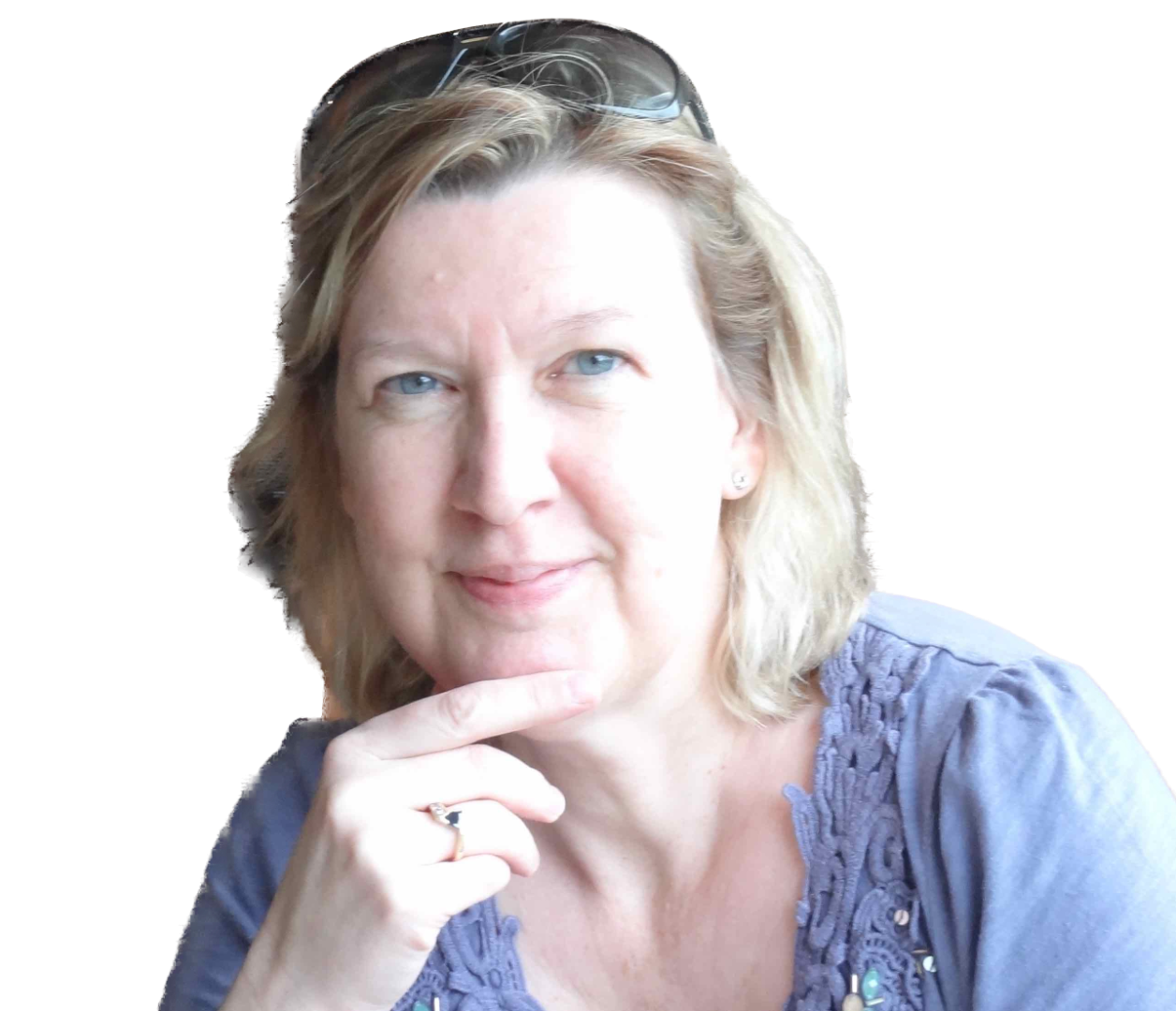 Professor Fran Game
Consultant Diabetologist, University Hospitals of Derby and Burton NHS Foundation Trust
Professor Fran Game
Professor Fran Game has been a consultant Diabetologist at the University Hospitals of Derby and Burton NHS Foundation Trust since 2011. She is the Clinical Director of R&D and the Derby Clinical Trials Support Unit, and Honorary Professor at the University of Nottingham. Her main clinical and research interest is the Diabetic Foot, leading a number of multicentre/multinational trials in this field. She chaired both the Classification and Wound Healing subgroups of the International Working Group of the Diabetic Foot for the 2023 guidelines and is a member of the Editorial Board of this organisation.
She is the current Clinical Lead for the National Diabetes Foot Audit of England and Wales and has been one of the NHS England Co-Clinical Directors for Diabetes, East Midlands since May 2018. She was awarded the Edward James Olmos Award for Amputation Prevention by the American Limb Preservation Society in 2021.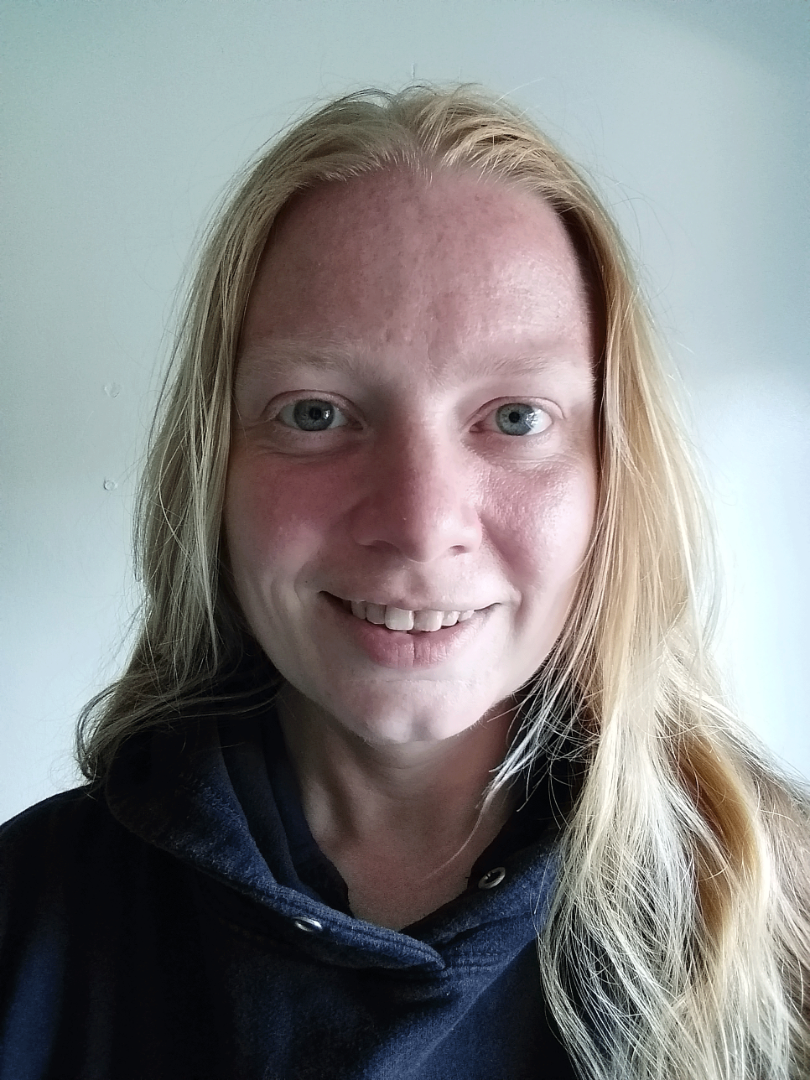 Sally Gates
Podiatric Research Assistant, University of Salford
Sally Gates
Sally is a research assistant at the University of Salford, working across a range of studies focusing on lower limb biomechanics in children, rheumatology and pain management. With a background in linguistics, she is also interested in patient-clinician communication and the therapeutic relationship.

Sally is chair of the Royal College of Podiatry's Equality, Diversity and Inclusion working group and is passionate about supporting workplaces to be safe and welcoming for all.

Outside of podiatry, Sally loves to be active and enjoys walking, running, swimming, qigong, as well as being qualified a a yoga teacher.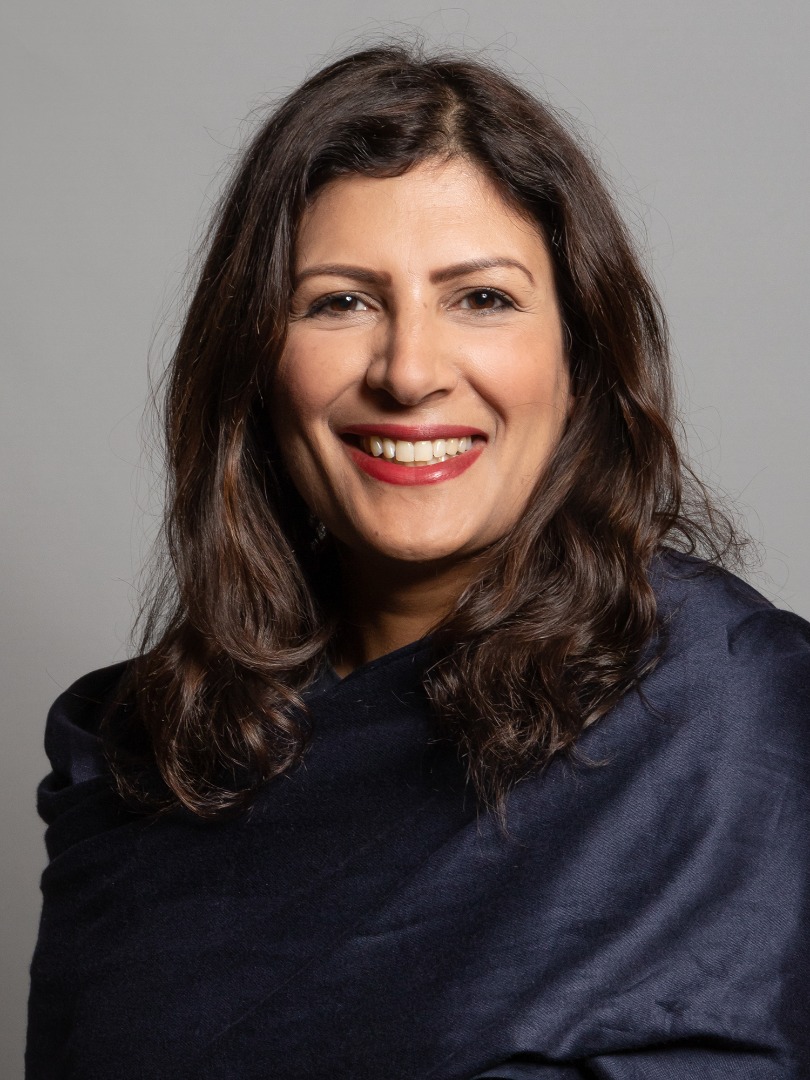 Preet Kaur Gill
Preet Kaur Gill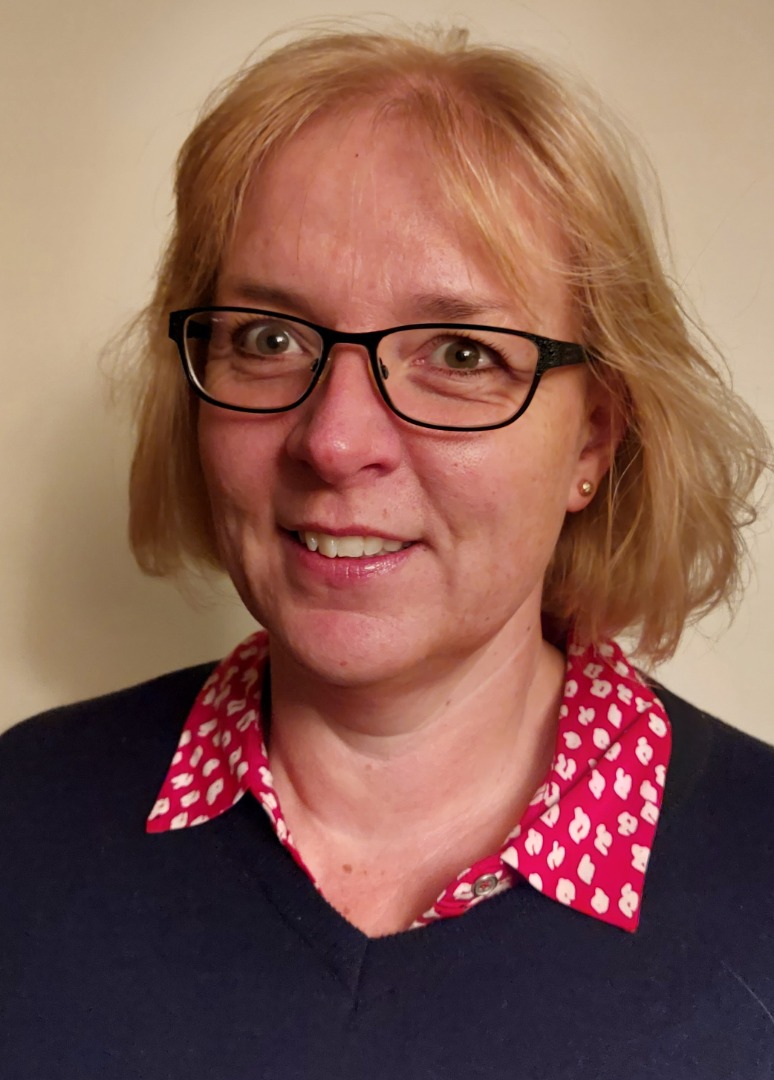 Dr Catherine Gooday
Podiatrist, Norfolk and Norwich University Hospitals
Dr Catherine Gooday
Dr Catherine Gooday graduated as a podiatrist from the University of Brighton. She has been the Principal Podiatrist within the Elsie Bertram Diabetes Centre, at the Norfolk and Norwich University Hospitals NHS Foundation Trust, England, since 2001.
In 2022 she completed her PhD funded by the National Institute for Health Research (NIHR) on defining the outcome measures of Charcot neuroarthropathy.
She is a member of the Offloading and Charcot neuro-osteoarthropathy working groups of the International Working Group on the Diabetic Foot (2023). She was also a member of the group that developed the NICE guidance: Diabetic foot problems: prevention and management (2015).
In 2023 she was appointed as Nursing, Midwifery, and AHP Research Lead, National Institute for Health and Care Research (NIHR), Clinical Research Network (CRN) East of England.
She now combines a clinical and academic career working to improve the outcomes for people with diabetic foot complications and to support other nurses, midwives, and AHPs to develop their research skills and career aspirations.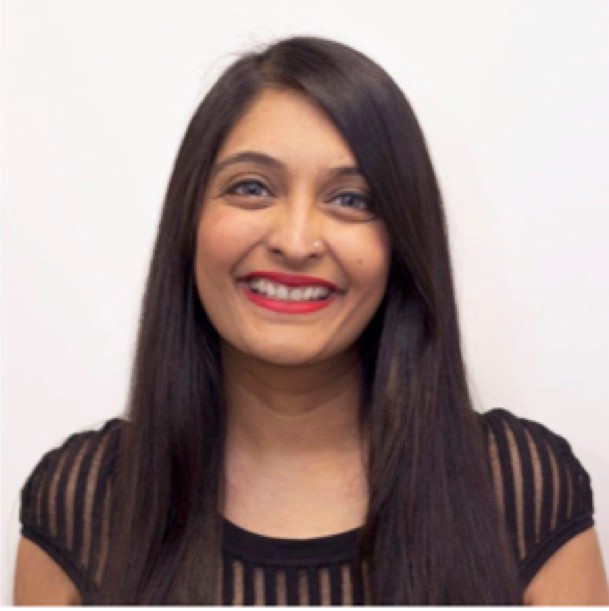 Krishna Gohil
Senior Lecturer in Podiatry and Prescribing at University of Northampton
Krishna Gohil
Krishna Gohil is Senior Lecturer in Prescribing and Podiatry at the University of Northampton. She is a member of Council, Fellow of Podiatric Medicine with the Royal College of Surgeons (Glasgow), and Royal College of Podiatry, an executive member of the Foot in Diabetes UK Committee and Medicine Management committee.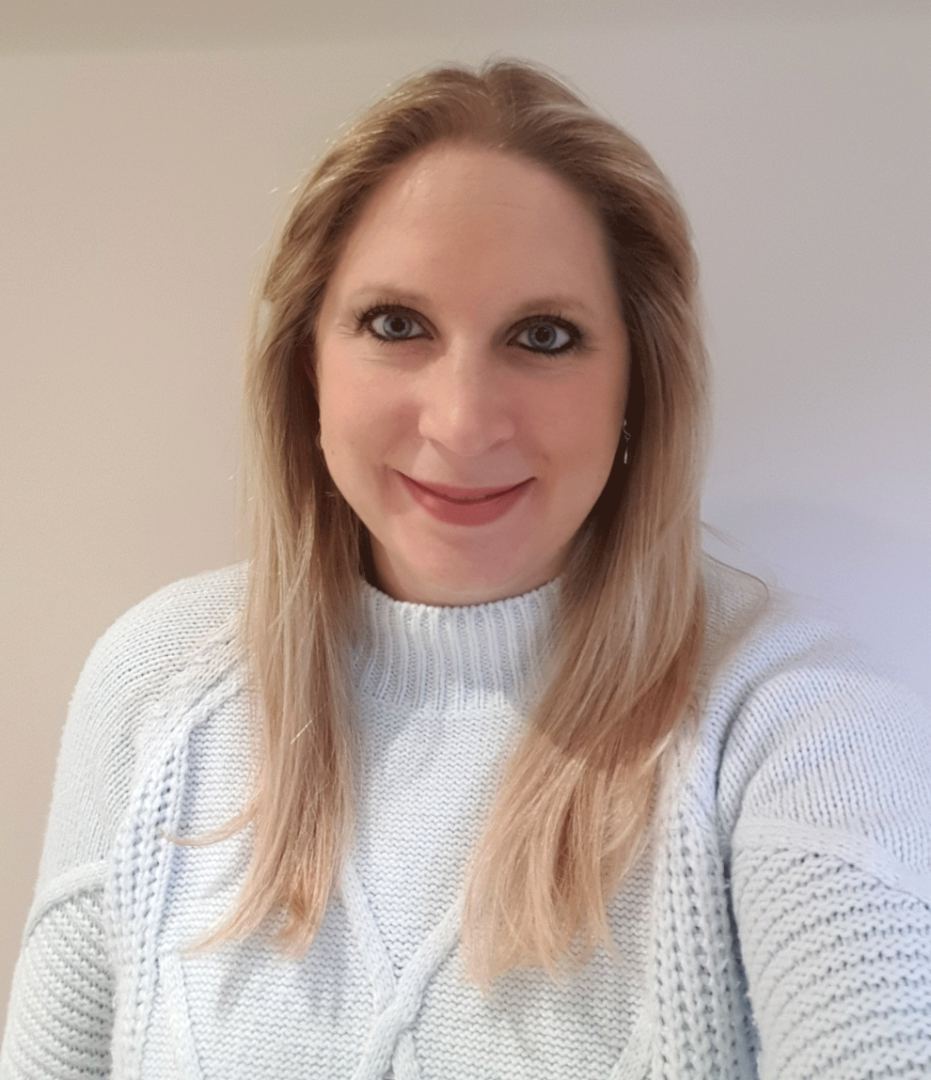 Sharon Gray
Professional Support Officer, Royal College of Podiatry
Sharon Gray
Sharon qualified as a podiatrist in 2002 from Southampton University.

Sharon has worked in private practice and specialised in biomechanics. She also worked for the Ministry of Defence at the then Defence Medical Rehabilitation Centre Headley Court.

She has worked for the Royal College of Podiatry as a Professional Support Officer since 2011.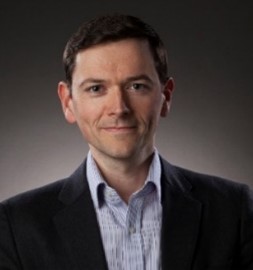 Nick Haddlington
Pharmacy Dean for NHSE Workshop Training and Education in the South West
Nick Haddlington
Nick Haddlington is Pharmacy Dean for NHSE Workforce Training and Education in the South West.

Nick's role is that of an expert educationalist, responsible for the commissioning and quality management of pharmacy workforce training. He holds the positions of Lead Visitor with the Health and Care Professions Council and External Examiner at two schools of pharmacy, is a Fellow of the Higher Education Academy, Fellow of the Royal Pharmaceutical Society and is annotated as an Independent Prescriber.

With previous roles as Director of Taught Postgraduate Programmes at a UK university, and as an active prescriber in the clinical area of bone and joint infections, he has a particular interest in education reform and workforce transformation, with a focus on prescribing training.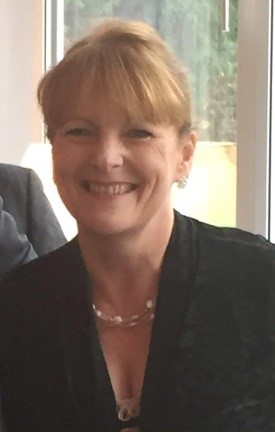 Alison Hall
Consultant Musculoskeletal Sonographer, DCR (R), MSc Medical Ultrasound
Alison Hall
I am a diagnostic radiographer by background and trained in ultrasound in 1996, specialising in musculoskeletal (MSK) ultrasound in 2002.
Following a clinical and managerial career in radiology, in 2008 I took up a new post as a Consultant Sonographer/Research Fellow working within Keele University and clinically in local rheumatology departments, developing MSK ultrasound services in rheumatology and physiotherapy and facilitating research into the diagnosis and treatment of musculoskeletal disease.
I provide clinical MSK ultrasound training for diagnostics and ultrasound guided injections on an independent basis to several health care professionals within radiology, rheumatology, physiotherapy and sports medicine around the Midlands and North West.
I still have significant personal clinical commitment to musculoskeletal ultrasound both in diagnostics and in ultrasound guided joint injections and have weekly clinics within orthopaedics, rheumatology and podiatry services.
I recently co-authored Musculoskeletal Ultrasound: How, why and when?, am a regular speaker on diagnostic ultrasound and guided injections and am chair of the British Medical Ultrasound Society, MSK and Independent Sonographers Special Interest Groups and a member of the Professional Standards Group.
I carry out expert witness work in MSK ultrasound/guided interventions via the SCoR and AMG medical.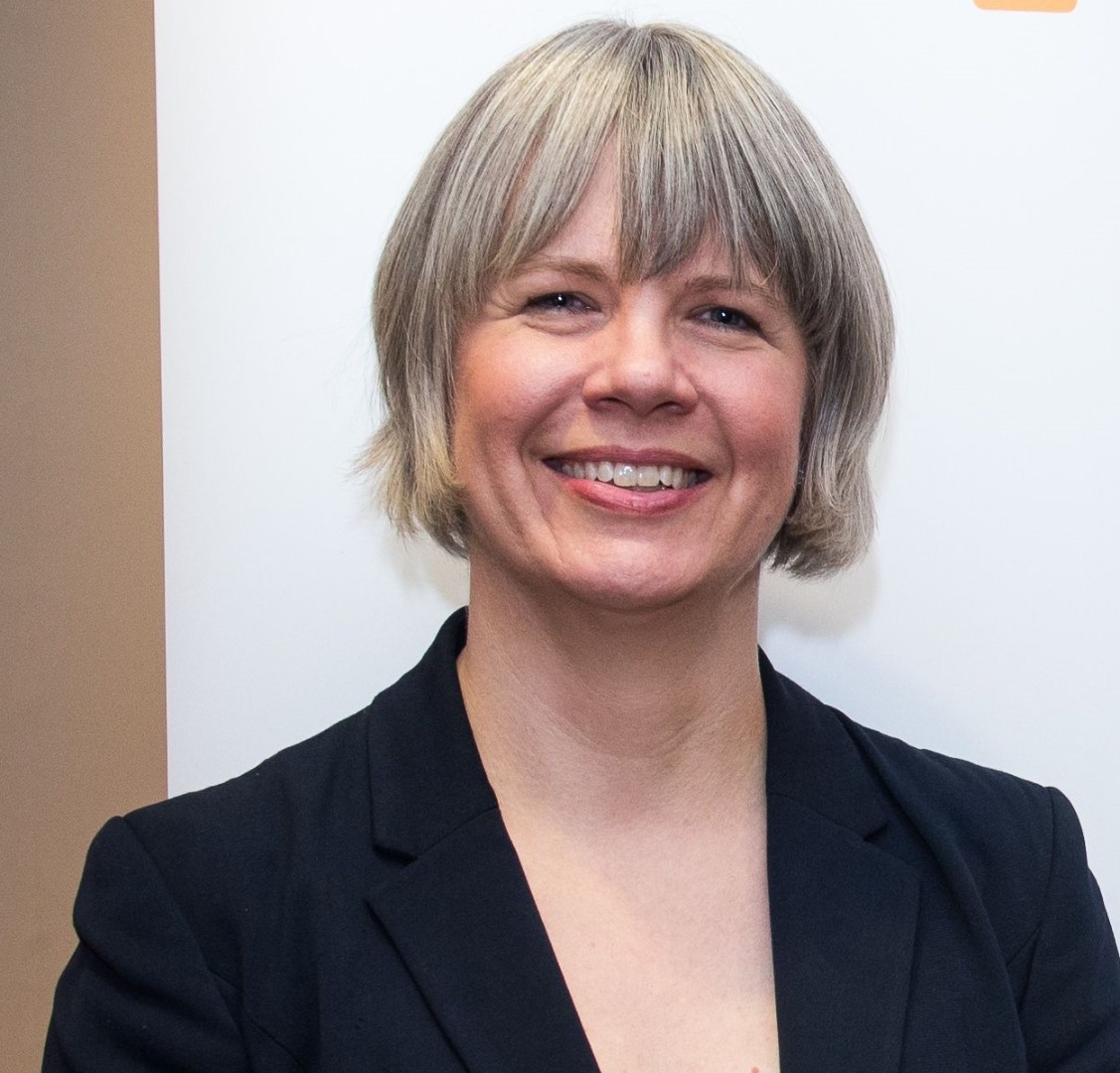 Professor Beverley Harden MBE FCSP
Deputy Chief Allied Health Professions Officer, National Lead for Multi Professional Advanced and Consultant Practice, NHS England
Professor Beverley Harden MBE FCSP
Professor Beverley Harden is the Deputy Chief Allied Health Professions Officer for England, National Lead for the Allied Health Professions and multi-professional Advancing Practice for NHS England's Workforce, Training and Education Directorate. Beverley was awarded an MBE in the King's New Years Honours list for services to healthcare and is a Fellow of the Chartered Society of Physiotherapy.
Since 2018 she has led work across England to enable employers to realise the full workforce potential of the 15 Allied Health Professions, secure and grow the future workforce, and develop the skilled allied health support, assistant practitioner and technician workforce.
Beverley also leads the national Multi-professional Advancing Practice programme, establishing the Centre for Advancing Practice to bring together clinical and education experts from across professions to develop educational and career pathways for enhanced, advanced and consultant-level practice. This is enabling more highly skilled staff to pursue more inclusive clinical career opportunities as advanced and consultant practitioners.
With extensive senior NHS leadership experience, Beverley has managed a variety of large multi-professional cross-healthcare services and led Trust Education Services. She has led complex service and workforce transformation across systems and as part of the national NHS England New Models of Care team. Beverley has worked as an Allied Health Professions Lead for over a decade across local, regional and national portfolios.
As a Physiotherapist she worked as an expert clinician in critical care and with patients with chronic respiratory failure requiring home ventilation and rehabilitation to optimise person-centred quality of life outcomes. Beverley has volunteered extensively across the Chartered Society of Physiotherapy, most notably in establishing safe and effective national on-call standards and guidance.
As a Visiting Professor at the University of Winchester, she continues her research activity and is committed to the development of education and training to optimise workforce capability across the workforce. Outside of the NHS Beverley is a Board Trustee for Carers UK and, as a carer herself, is a passionate advocate for unpaid carers across the UK.

Stella Harvey
Podiatrist and trustee of Wound Care Alliance UK
Stella Harvey
Stella qualified as a podiatrist in 2005 and spent years working in several NHS trusts from central London to rural Midlands. She has a passion for wound prevention and management and her latest NHS role entailed leading tissue viability podiatry in Worcester Health and Care Trust.

Stella is a trustee of Wound Care Alliance UK where she delivers sessions on foot wound prevention to health care professionals from different backgrounds. She has always had an interest in education and was an NHS clinical educator prior to lecturing.

Stella enjoys spending time working with NHS colleagues to remain up-to-date with current practice and utilising all her clinical skills which include prescribing, nail surgery and injection therapy. She loves learning and plans to continue to expand her clinical and research skills. She is currently undertaking a prospective comparison study of nail surgery techniques in collaboration with Mr Ian Reilly, Podiatric Surgeon.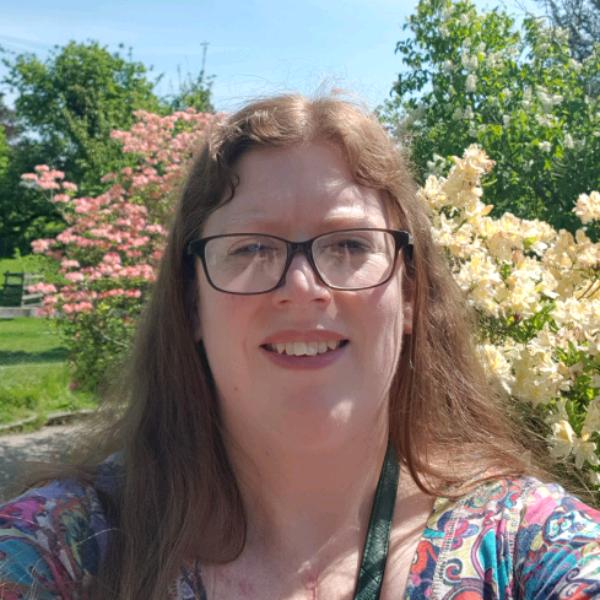 Katie Harwood
Professional Support Officer
Katie Harwood
Katie qualified as a podiatrist in 2002 and has worked both in the NHS and private practice.

She has worked for the Royal College of Podiatry since 2012 and is currently one of the College's Professional Support Officers.

She is qualified in Employment Law and as an Expert Witness.

She is also a Board Director of the Labour Research Department.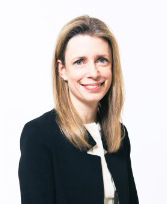 Laura Honeybourne
Laura Honeybourne
Laura Honeybourne
Laura is a Principal Associate in our Healthcare team, specialising in professional regulation and clinical negligence. Laura's work involves advising and defending clients before the General Medical Council, General Dental Council, Nursing and Midwifery Council, the Health and Care Professions Council, at inquests, NHS Trust Disciplinary Hearings and in the High Court. Laura also advises clients on the defensibility of clinical negligence claims, including claims relating to podiatric care.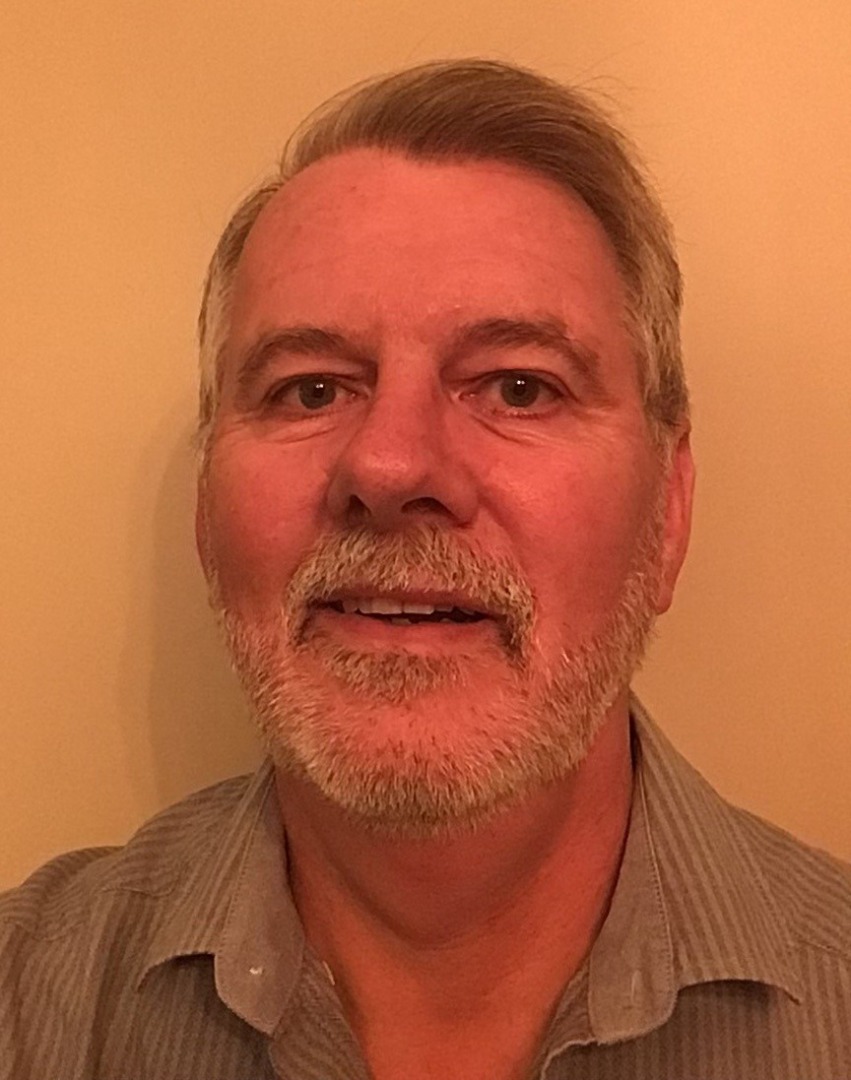 Robin Hull
Professional Support Officer, Royal College of Podiatry
Robin Hull
Having qualified from Birmingham in 1982 I have had a long career in the NHS, initially in Buckinghamshire, then for the last 30 years in various leadership roles in Yorkshire.

In the early 1990s we were funded by Yorkshire Regional Health Authority to develop standards and an audit tool for Chiropody notes. I believe this and subsequent developments in audit have lead to improvement in both the quality of podiatry notes and subsequent patient care.

I retired from the NHS in 2022 and for the last year I have worked as Professional Support Officer for the Royal College of Podiatry.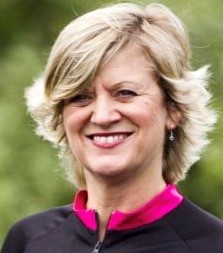 Dr Cor Hutton MBE BCAc
Keynote speaker: Quadruple amputee, single mother, activist, charity founder and world record holder
Dr Cor Hutton MBE BCAc
Cor Hutton had an irritating cough in 2013. When it worsened, she went to hospital, collapsing in the waiting room. It turned out to be pneumonia, which rapidly turned into sepsis, and she was given a 5% chance of survival. She lived, but doctors were forced to amputate both her hands and her feet. Within four months of losing her limbs, single mum Cor defied doctors with her progress when she walked a mile through Glasgow city centre on prosthetic legs in a bid to raise awareness of the charity she had set up to help other amputees, namely Finding Your Feet. Through both emotional and physical support, Finding Your Feet has changed and even saved the lives of many amputees and their families. It has raised over £3,000,000 for the cause so far.
Since then, Cor has carried the Commonwealth Games baton, received the Freedom of Renfrewshire, been given the Points of Light award by Prime Minister David Cameron and is regularly included in Inspirational Women of the Year awards. She was the first female amputee to summit Ben Nevis, completed the London Triathlon in 2017 and became the first female quadruple amputee to climb Kilimanjaro in 2018. In early 2019, Cor became the first Scot to receive a double hand transplant.

Cor devotes her life to running her charity in addition to campaigning to raise awareness of the need for organ, tissue and limb donors, to spot the signs of killer sepsis and prevention methods to reduce the need for amputation.

She is improving perceptions and conditions for disabilities too, changing the boundaries and removing the stigma of being 'different'. Her infectious wit, humour and ability to laugh in the face of her own adversity is both refreshing and humbling. She challenges herself constantly and has taken part in and spoken at events across the UK, covered by news outlets worldwide and appeared on national TV including The One Show and Good Morning Britain. Her greatest achievement to date is raising her son, Rory.


Full list of awards and achievements
First female quadruple amputee to climb Ben Nevis
Commonwealth Games baton carrier
Spoken at TEDx Glasgow
Spoken at the Shard, London
Awarded the Freedom of Renfrewshire
Presented with the Points of Light Award by David Cameron
Finding Your Feet has raised over £1,500,000 for amputees
Awarded an Honorary Doctorate from UWS
Has been officially commended in the Scottish Parliament
First Scot to receive double hand transplant
Lobbied Scottish government to raise awareness of sepsis and was part of the subsequent successful campaign
Received endorsements from Nicola Sturgeon, Andy Murray, Dwayne "The Rock" Johnson and more
Released an autobiographical book titled Finding Your Feet
Appeared on Good Morning Britain, The One Show, Fox News, Sky News and most national broadcast and print media
Presented with a Citizenship medal at the Houses of Parliament for her service to community.
Columnist in The Sundaay Post
Awarded an Honorary Doctorate from The Open University for services to charity
Scotswomen of the Year 2019
Disability Power 100 2020 & 2021 – the 100 most influential people with disabilities
Awarded 3rd Honorary Doctorate from The University of Glasgow for services to charity.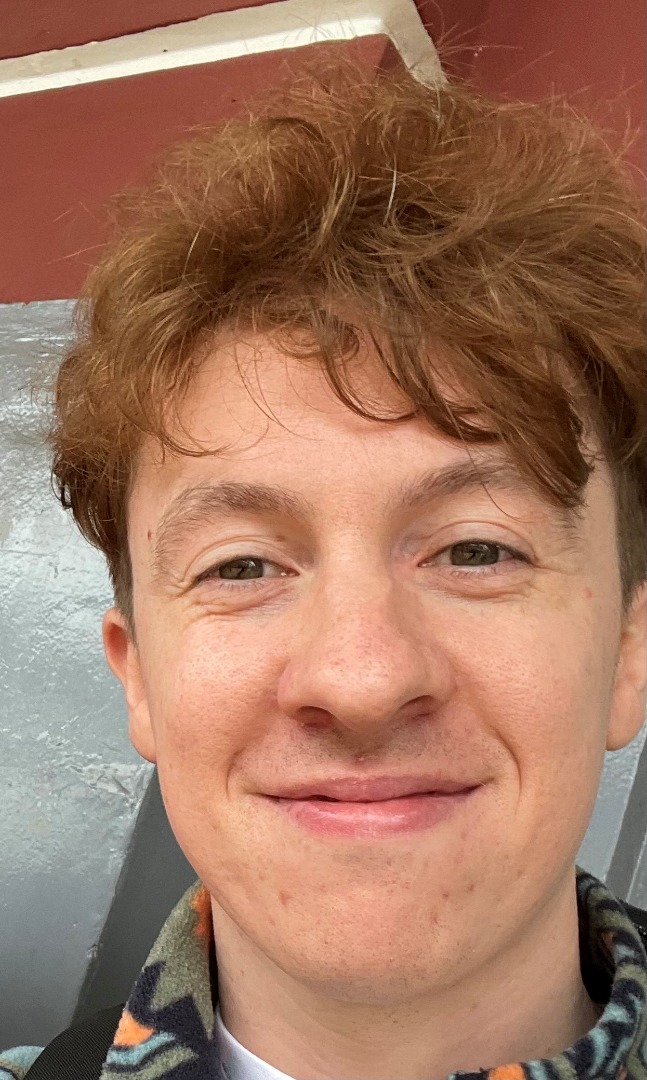 Christopher Joyce
Extended scope podiatrist in rheumatology, Homerton Healthcare NHS Foundation Trust
Christopher Joyce
Christopher Joyce currently works as an extended scope podiatrist in rheumatology at Homerton Healthcare NHS Foundation Trust. He completed his undergraduate degree in podiatry at NUI Galway and subsequently went on to complete an MSc in Rheumatology from University of South Wales. Aside from his clinical role, he is the chair of the EULAR Foot and Ankle Special Advisory Group, one of the co-chairs of the Homerton Allied Health Research Network, which to date has seen several AHPs successfully apply for research funding from both local and national competitions. Christopher is also near the completion of his CASE accredited foot and ankle sonography training.
Christopher is involved in multiple foot and ankle rheumatic and musculoskeletal projects including being a working member of the British Society of Rheumatology (BSR) Standards, Audits and Guidelines working Group and working with the Royal College of Podiatry in improving rheumatology foot health education and provision through education and research.

He is a guest lecturer in the UK and Ireland covering podiatric rheumatology to universities both in Ireland and the UK. He has a strong focus on podiatry role in the early detection of rheumatic disease as well as the inequalities in service provision in rheumatology foot health and loves to impart this passion on those who listen.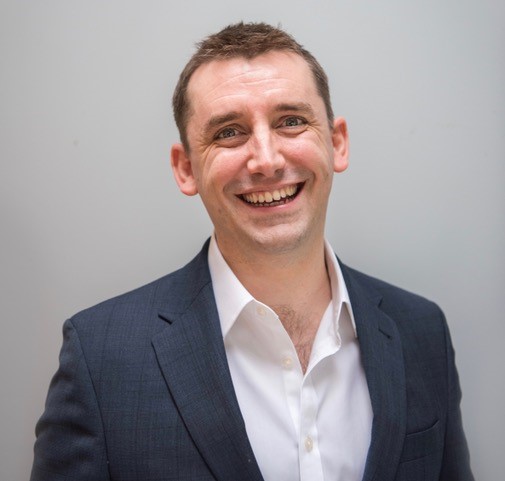 Ewan Kannegieter
Consultant Podiatric Surgeon
Ewan Kannegieter
Mr Kannegieter graduated from Glasgow with a distinction in Podiatric Medicine in 1999 and went on to further his training in Bishops Stortford, Epping, Colchester, Ilkeston and Reading before gaining fellowship in Podiatric Surgery in 2012 and CCPST in 2016.
Following three years as a Specialist Registrar in Podiatric Surgery at the Royal Berkshire NHS Foundation Trust, he relocated to the Essex countryside, where he now works both privately and for the NHS as a Consultant Podiatric Surgeon.
He was the most recent Chair of the Southern Deanery for Podiatric Surgery in 2020 for three years, and sits on the Royal College of Podiatry Faculty of Podiatric Surgery Board taking up the role of Vice-Dean from July 2021.
Ewan is a reviewer for The Podiatrist, the main print podiatry journal in the UK, has been an instructor for Marquardt fixation at their lower limb surgery cadaver courses in Frankfurt, and works as a consultant for Novastep. He is an affiliate lecturer for the University of Huddersfield Masters in Podiatric Surgery programme and sits on the medical advisory committee (MAC) at the Phoenix Hospital Chelmsford.
He has been on faculty for the theultrasoundsite.co.uk team, is a Designated Prescribing Practitioner with ARU and has successfully mentored nurses, physios and podiatrists to become independent prescribers, surgical first assistants, and advanced clinical practitioners. He leads the growing team at Kann Foot Surgery Ltd.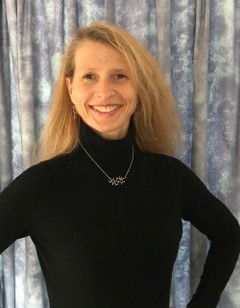 Nicky Keay
Sports and Dance Endocrinologist Honorary Clinical Lecturer Medicine, University College, London
Nicky Keay
Nicky is the author of
Health hormones and human potential: A guide to understanding your hormones to optimise your health and performance
. Nicky is an Honorary Clinical Lecturer in the Division of Medicine University College London. She lectures and researches in areas of exercise endocrinology, with publications in this field.
Nicky's clinical endocrine work is mainly with exercisers, dancers and athletes, with a focus on relative energy deficiency in sport (RED-S) and athletes navigating perimenopause/menopause. Nicky works to provide a more personalised approach for female hormone health.
Nicky authored the British Association of Sports and Exercise Medicine
Health4performance.co.uk
online resource. Nicky is medical advisor to Scottish Ballet and a keen dancer herself taking four ballet classes per week.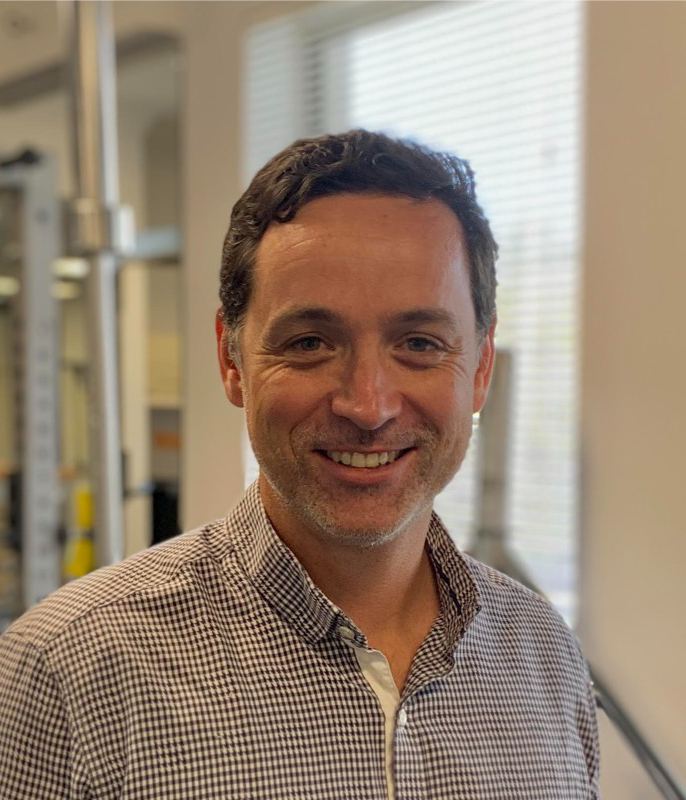 Dr Luke Kelly
Associate Professor of Allied Health Research, Griffith University, Australia
Dr Luke Kelly
Dr Luke Kelly is a podiatrist and Associate Professor of Allied Health Research at Griffith University, Australia. His research program is focused on enhancing our understanding of the complex function of the human foot. He is driven to improve our understanding of how the foot has evolved, to perform such a diverse array of locomotor tasks. Applying novel techniques from biomechanics, neurophysiology and morphometrics, his research explores the role of muscles and elastic connective tissues in providing structural support and mechanical versatility.

Beyond fundamental science, Dr Kelly's research has broad application across a range of areas, with direct industry connections (eg, high performance sport and athletic footwear design) and potential applications in different areas of health, rehabilitation, and prosthetic design.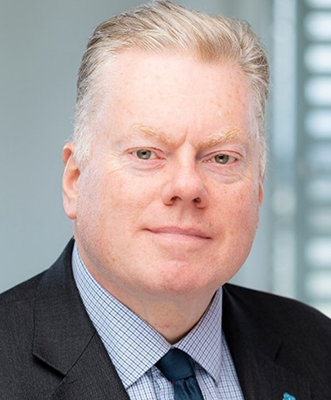 Lord Roy Kennedy of Southwark
President, Royal College of Podiatry
Lord Roy Kennedy of Southwark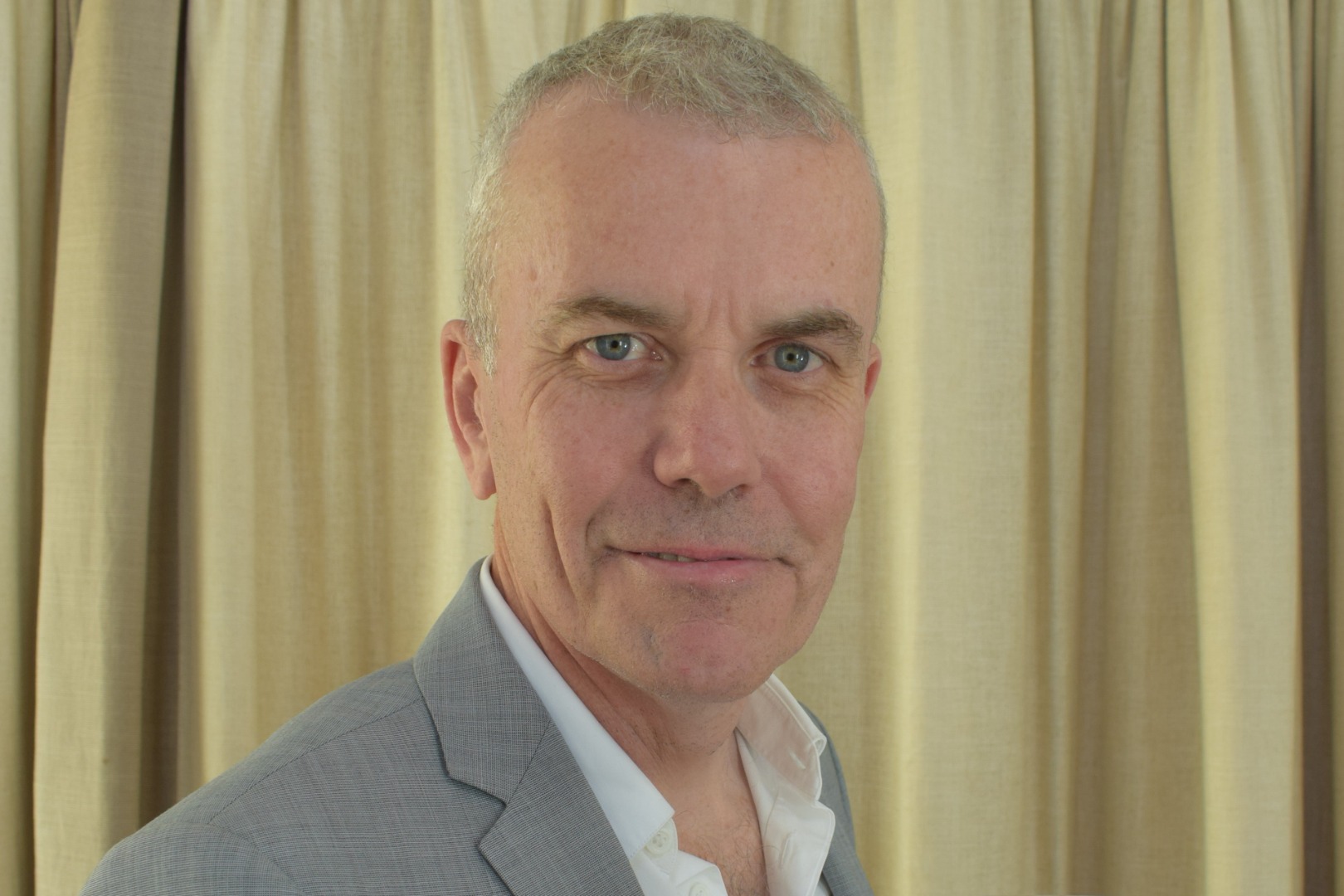 Tim Kilmartin
Consultant Podiatric Surgeon, Visiting Professor Ulster University
Tim Kilmartin
Tim qualified in 1985 and quickly took a special interest in the treatment of children's foot problems. In 1988 he commenced a PhD study on juvenile hallux valgus. Tim qualified as a podiatric surgeon in 1991.

He went on to set up four podiatric surgery services. From the outset Tim recognized the importance of training other podiatric surgeons and was involved in the training and mentorship of 27 colleagues.

In 1998 Tim became the first Dean of the Faculty of Podiatric Surgery at a challenging time in the history of the profession when the Podiatry Association and the Society of Chiropodists amalgamated.

Throughout his career Tim has been involved in audit and research of podiatric surgery outcomes and has published over 85 papers.

During his 28 years of practice, Tim performed over 17,800 foot operations. He is a visiting professor at Ulster University and visiting lecturer at Galway and Huddersfield University.

Tim is often seen at weekends dressed as James Joyce and pillaging small Irish villages.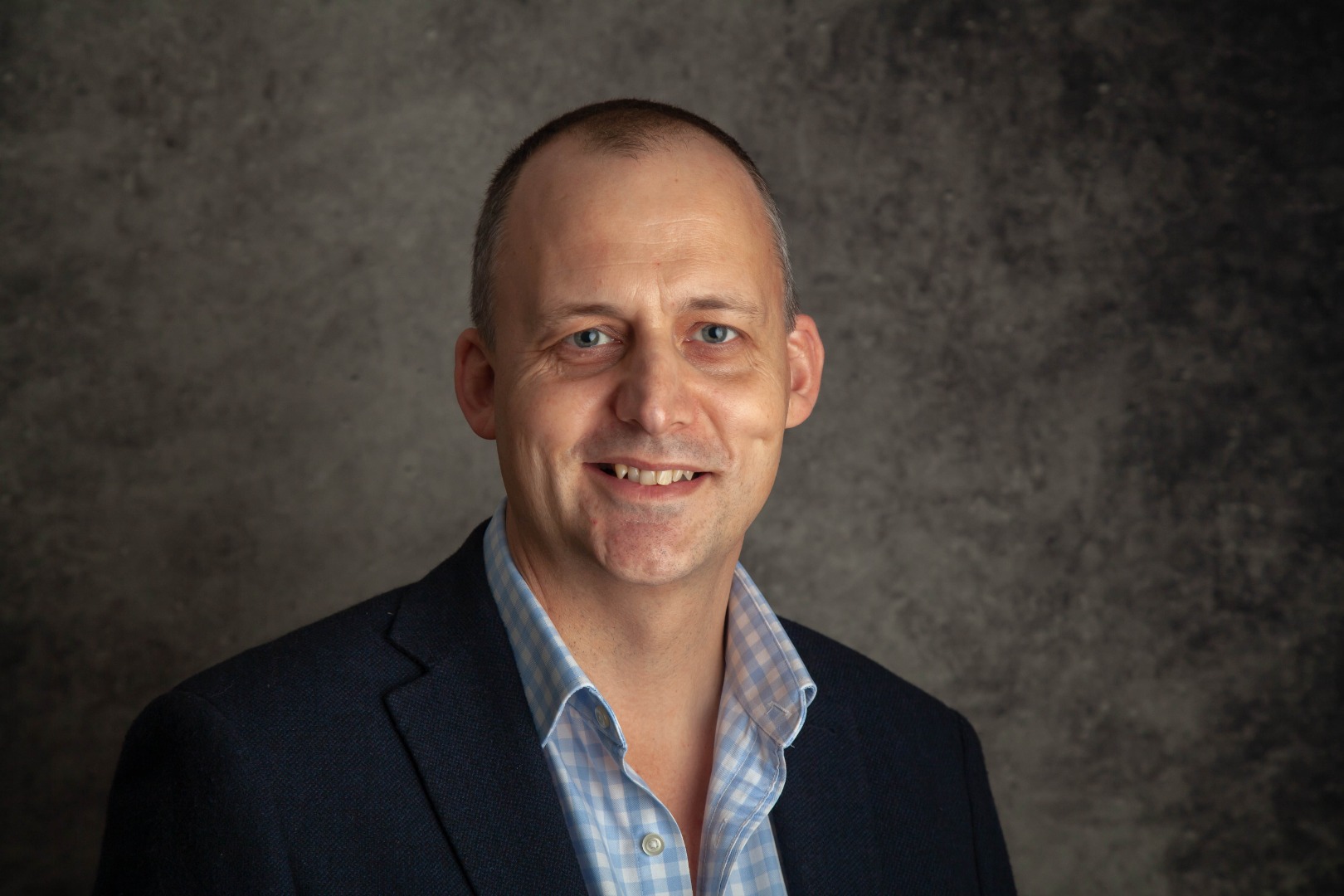 Paul Kinkaid
Leadership coach, speaker and author specialisting in developing senior executives and top teams
Paul Kinkaid
Paul is a leadership coach, speaker and author specialising in developing senior executives and top teams.
He is a retired Army Lieutenant Colonel who commanded elite teams in 44 countries across five continents. Having led Elite Army Commandos in the most challenging environments imaginable his leadership skills are second to none.
He focuses on self, team, and strategy, centring on the idea that great leadership comes from a position of care. Operating with the confidence expected of one with his background but also with an unexpected sensitivity, quickly building rapport and an emotional bond with clients.
Unwaveringly committed to getting the best from leaders he is adept at developing strategically aligned teams, removing toxic and dysfunctional behaviours and accelerating organisational performance.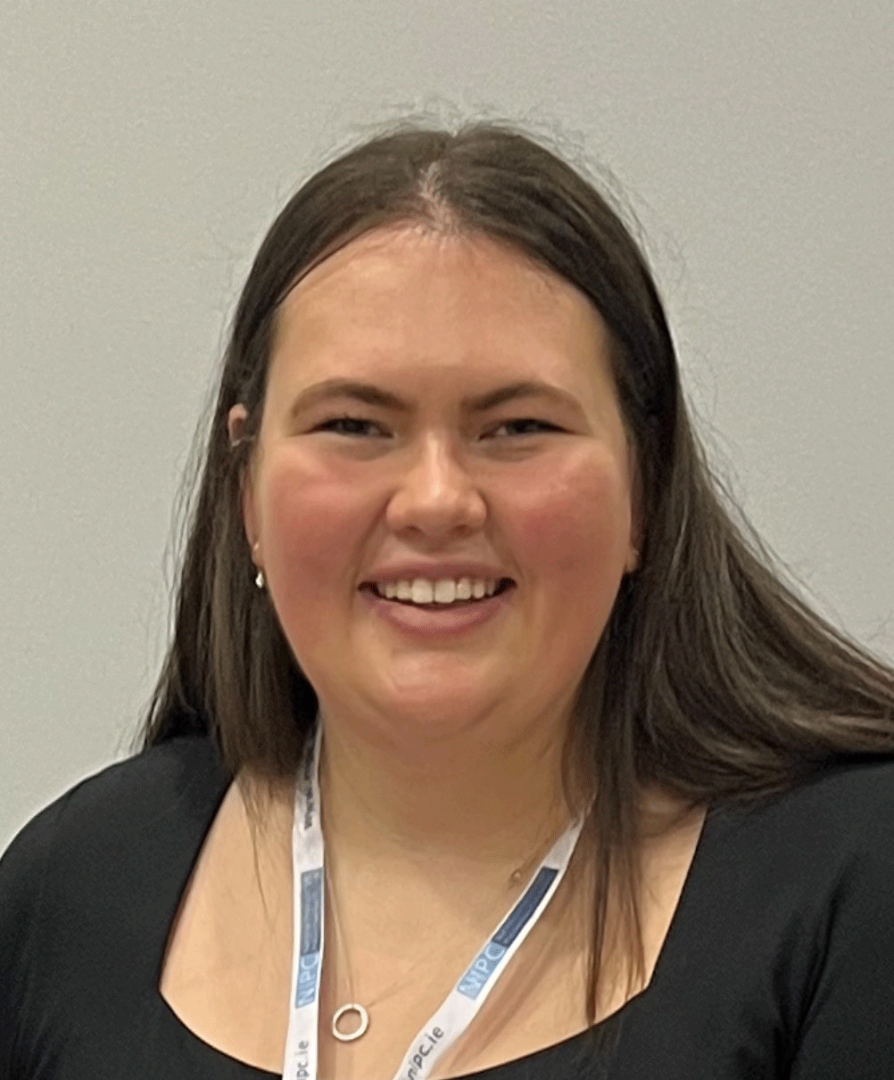 Ellen Kirwan
Research assistant/podiatrist, University of Galway
Ellen Kirwan
Ellen Kirwan is a graduate of the University of Galway. She obtained her Bachelor of Science degree in Podiatric Medicine with First Class Honours in 2021. Her academic journey continued with the successful completion of a Master of Philosophy in 2022, with a research focus on screening for atrial fibrillation and mild cognitive impairment.

Ellen has gained valuable experience in both private practice and research. Currently, she is working as a Research Assistant at the University of Galway.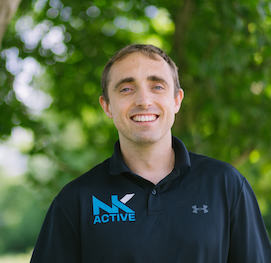 Nick Knight
MSK/Sports Podiatrist, Visiting Lecturer, University of Southampton Partnership CIC
Nick Knight
Nick is a podiatrist based in Hampshire and runs NK Active, a dedicated podiatry and MSK rehab service with a focus on getting results and putting research into practice.

He has an interest in plantar plate injuries, 3D gait analysis and MTSS. He has published some research into MTSS in runners and wants to bridge the gap between research and clinical practice. Research forms an integral part of the NK Active clinic, helping to form and mould services offered.

Nick has been fortunate enough to be on the Salomon think tank. He was also part of the 2012 Podiatric Medical Team at the Olympics and is a visiting lecturer at the University of Southampton.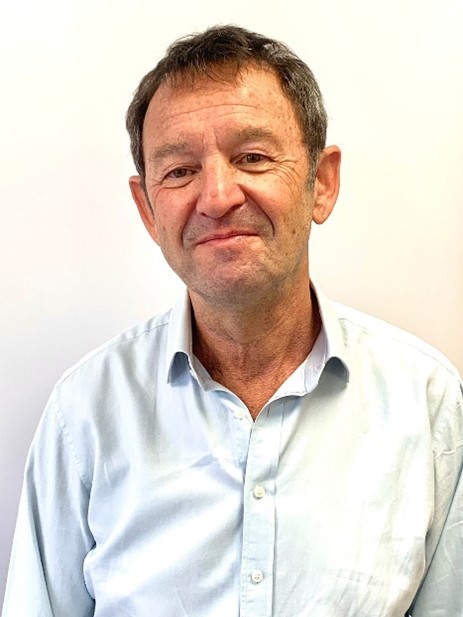 Steve Kriss
Consultant Podiatric Surgeon
Steve Kriss
Steve qualified as a chiropodist in 1982 in Salford. On completion of his studies he moved to London taking up a post at City and Hackney District Health Authority working at St Bartholomews and Hackney Hospitals. He took a keen interest in the diabetic and rheumatoid foot.
In 1982 he began a part-time course in Traditional Chinese Medicine qualifying as an acupuncturist in 1985. He was subsequently appointed as acupuncturist to the Rheumatology Department at Barts Hospital treating a variety of musculo skeletal and pain syndromes as part of a multidisciplinary team as well as his continued practice as a podiatrist.
In 1985 he began a Masters research degree based at the University of Westminster and Northwick Park Hospital. He established a multi centre clinical trial looking at the investigation and management of plantar fasciitis. His thesis on Heel Pain: An Investigation into its aetiology and management was submitted and accepted by the Council for National Academic Awards for an MPhil degree in 1990.
After completing his Masters degree he travelled abroad returning to the UK in 1992. He was appointed as a part-time clinical tutor in podiatry at the University of Westminster. He took a post at the Royal Free Hospital as podiatrist to the Orthopaedic and Rheumatology Departments. During this period he developed an interest in foot problems associated with scleroderma and connective tissue diseases as well as general rheumatology. He was also appointed as acupuncturist to the Rheumatology Department at the Royal Berkshire Hosptal NHS Trust (Reading) in 1994.
Steve was awarded Fellowship of the Podiatry Association in 1996 and established a Department of Podiatric Surgery at the Battle Hospital in Reading. He attained a Consultant appointment in 2000. He has been a clinical tutor, faculty board member and examiner. He is an expert witness with the Parliamentary Ombudsman.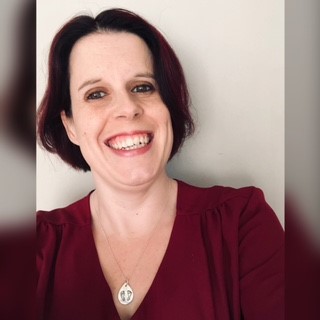 Marie Laurent
Professional Support Officer, Royal College of Podiatry
Marie Laurent
Marie qualified as a podiatrist in 2005 and has worked both in the NHS and independent practice.

Marie is currently working at the College as Professional Support Officer.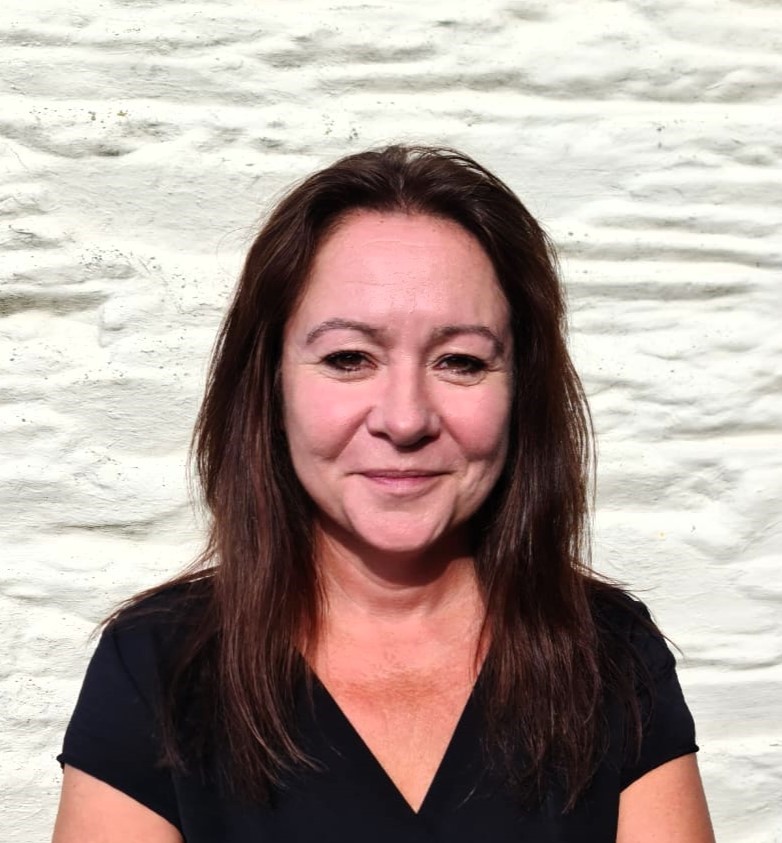 Melita Loaring
Associate, Talking Mats
Melita Loaring
Melita has a background in further education and from 2000 worked as a lecturer and teacher supporting young adults with learning disabilities in schools and colleges in England.
In 2006 Melita relocated to Dumfries and Galloway to join the Social Work Service as a Local Area Coordinator where she worked alongside children and adults with learning disabilities to support them to be active contributors in their local community.
Melita became an accredited Talking Mats trainer in 2017 and in 2022 joined Talking Mats Ltd as an Associate. Melita is keen to promote Talking Mats as an inclusive communication tool which supports individuals with a communication difficulty to think about and communicate effectively about things that matter to them.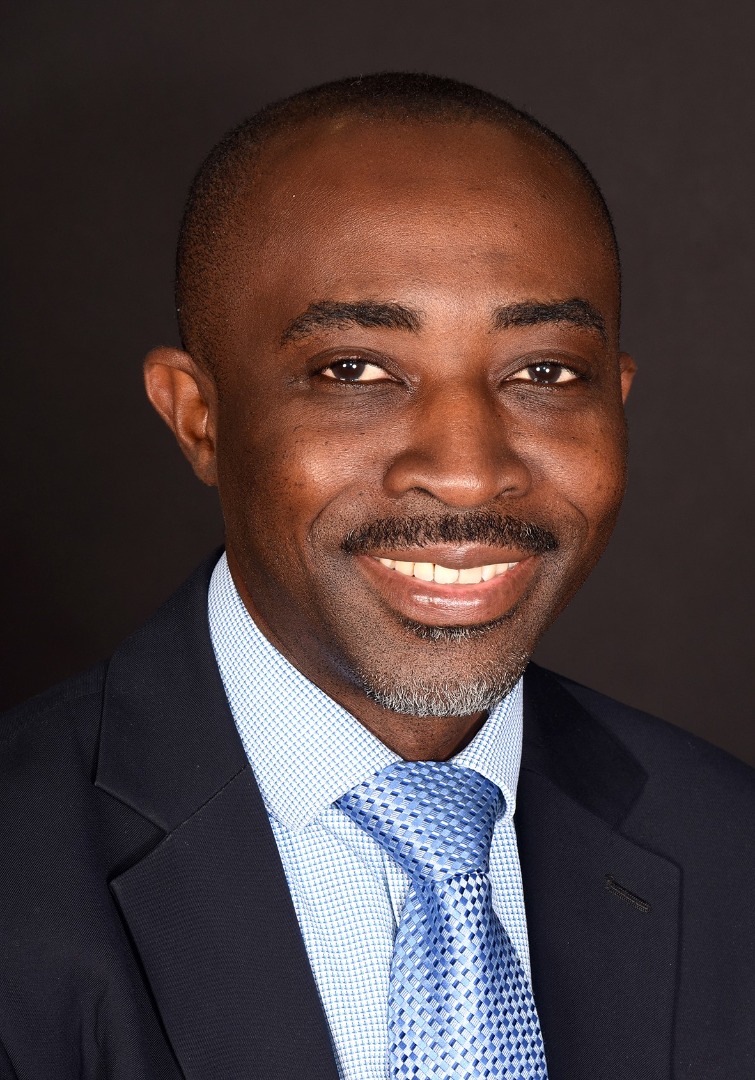 Dr Chris Manu
Consultant Diabetologist and Clinical Lead for the Diabetic Foot Service at King's College Hospital, and Diabetes UK Clinical Champion 2020-2022
Dr Chris Manu
Chris has been a consultant at King's College Hospital, London, since 2016. But even while undertaking his specialist training, he has been involved in several service improvement projects within the South East London (SEL) area, and setting up new footcare pathways. He has research interest in peripheral arterial disease and has undertaken an MD on vascular risk stratification of people presenting with foot complications.
He has been proactive in the setting up and running of the SEL MDfT Network, and the Clinical Lead for their Amputation Root Cause Analysis.
In his role as Diabetes UK Clinical Champion, Chris led on developing an improved access to diabetic foot surgical procedures, a problem that has become even more critical post COVID-19 pandemic. This aims to deliver prompt "one-stop" assessment and "day-case" surgical procedures within a clinic setting and to improve on waiting lists, avoid hospital admissions, and decrease hospital length of stay.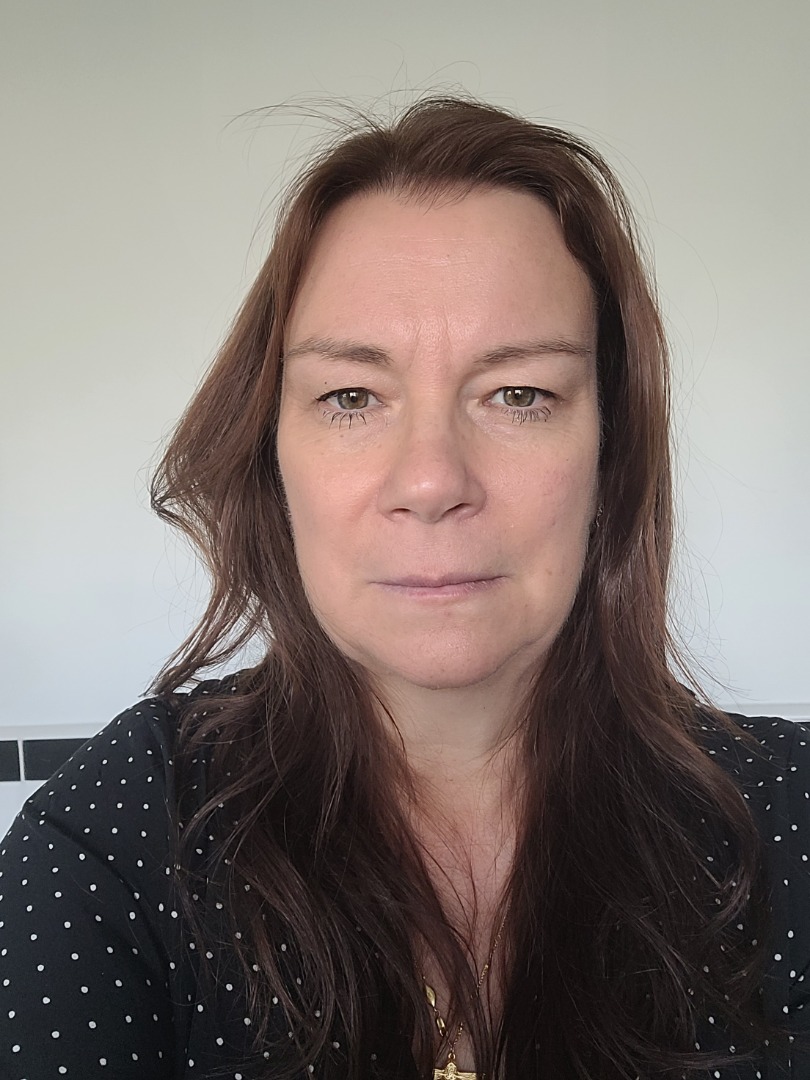 Sue Matthews
Vascular Specialist Podiatrist, Manchester Leg Circulation Service, Manchester University NHS Foundation Trust
Sue Matthews
Sue Matthews is a Vascular Specialist Podiatrist working in Greater Manchester. She previously worked as a High Risk Specialist Podiatrist working within complex wound care and is an independent non-medical prescriber. She was instrumental in setting up the Salford community vascular triage service and now works in the Manchester Leg Circulation Service. Both services have been recognised by NICE as examples of good practice.

She has had articles about peripheral arterial disease published and has presented at national and international conferences.

She is involved in teaching the Royal College of Podiatry Vascular and Diabetic foot Modules. She is a core committee member on the Royal College of Podiatry Vascular advisory group.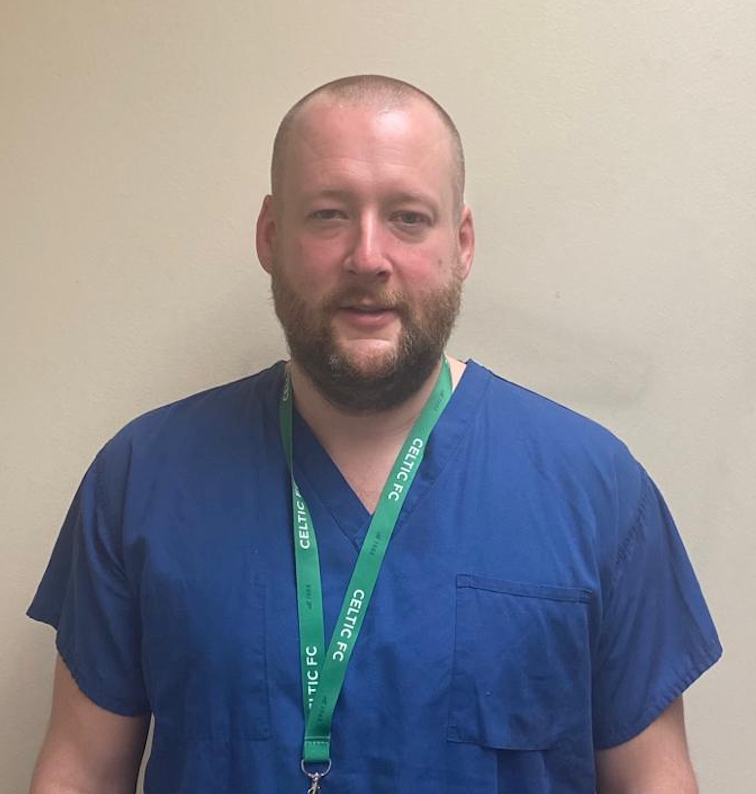 Ryan McCallum
Consultant Podiatric Surgeon
Ryan McCallum
Having graduated from the University of Ulster with BSc Podiatry in 2004, Ryan completed his Podiatric Surgery training at West Middlesex University Hospital, London in 2014 and soon after was appointed Consultant Podiatric Surgeon. He is currently the Podiatric Surgery Lead at Homerton Hospital, London and is a registered surgical tutor for the Faculty of Podiatric Surgery. Ryan's clinical interests include the surgical management of hallux valgus, flat foot deformity and diabetic limb salvage.
Alongside his clinical work, Ryan holds an Honorary Fellow position at Ulster University and is an external examiner for the professional podiatric surgery exams at Huddersfield University.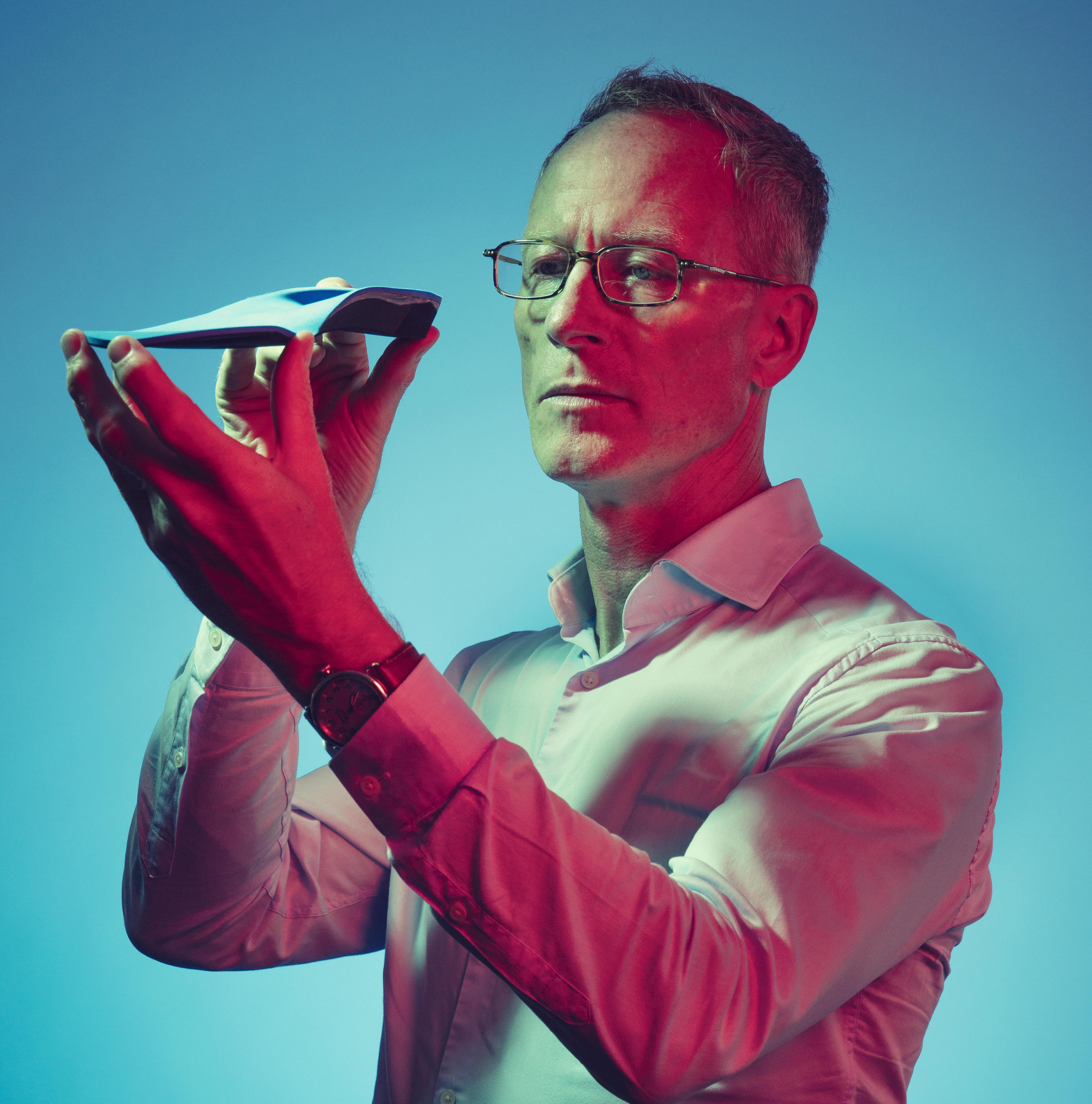 Martin McGeough
Martin McGeough
Martin McGeough
Martin McGeough is the founder and medical director of Firefly Orthoses Ltd and a partner in Firefly Foot and Ankle Clinics. Martin is recognised as a thought leader in the delivery of conservative management of patients requiring orthotic therapy and AFO treatment. He is a guest lecturer in a number of schools of podiatric medicine in Ireland and the UK and is regularly invited to speak at international conferences.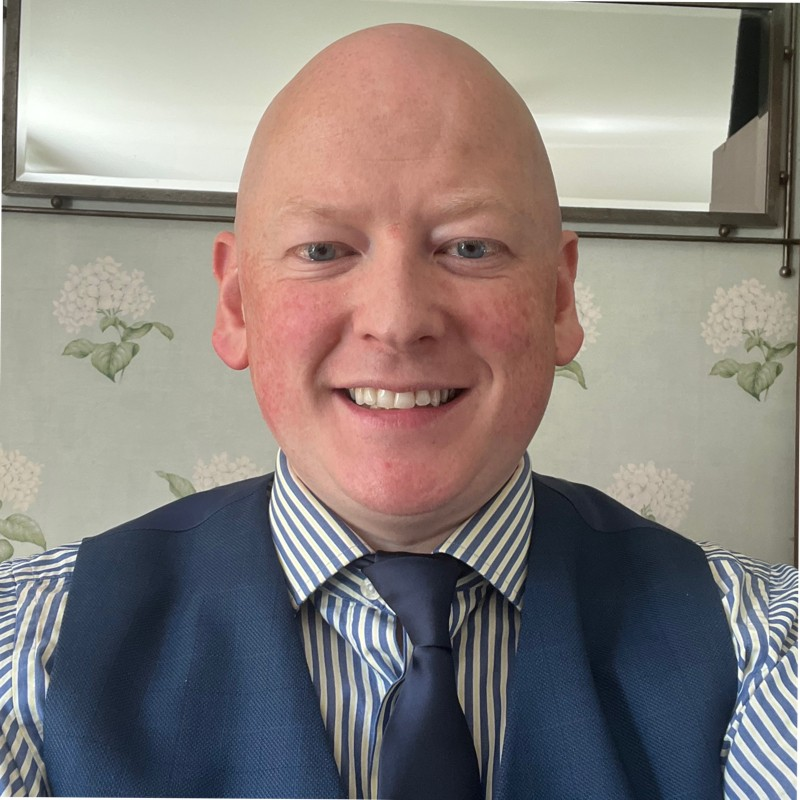 Patrick McGill
Lecturer of Podiatry, Ulster University
Patrick McGill
Biography to follow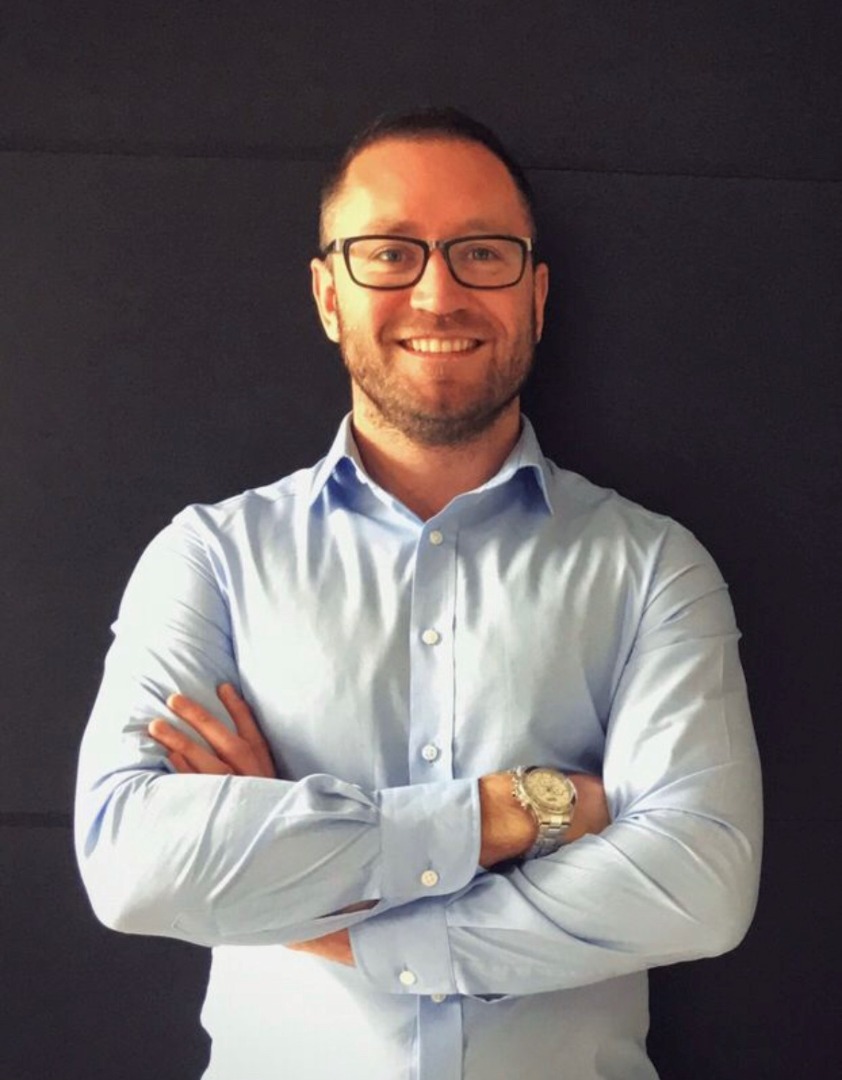 Liam McManus
Council member, Royal College of Podiatry
Liam McManus
Liam McManus is a member of Council of the Royal College of Podiatry and clinical director for South West Podiatry clinics, specialising in musculoskeletal podiatric medicine and sports podiatry.

He graduated from the University of Huddersfield in 2010. Since then he has gained extensive experience managing complex musculoskeletal, biomechanical and sports injury-related pathologies of the foot and ankle.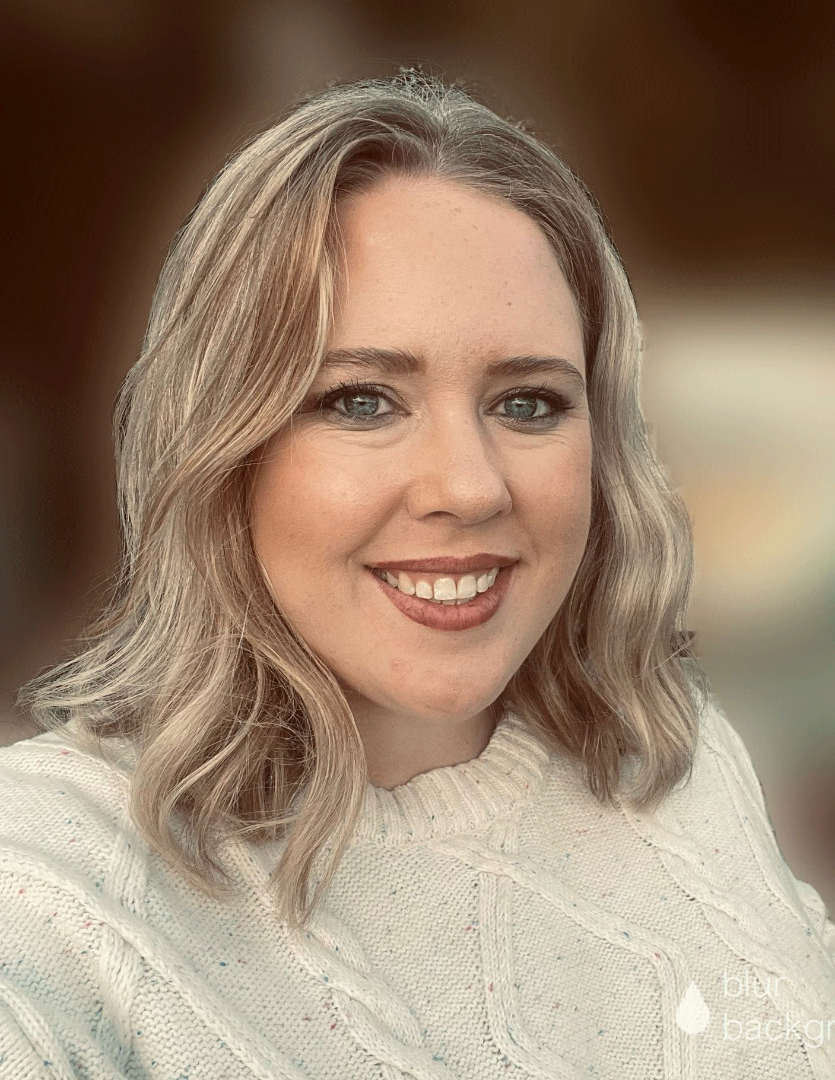 Helena Meally
Clinical Lead for Podiatry, University Hospitals Birmingham (Solihull)
Helena Meally
Helena graduated in 2011 from the University of Huddersfield and since then, has spent most of her career working in limb salvage. Within this role she gained a raft of experience in delivering advanced assessments and interventions, as well as progressing her education by completing the National Institute for Health and Care Research Integrated Clinical and Practitioner Academic (NIHR ICA) research internship, as well as an MSc in podiatry. She has been fortunate to have also maintained a role as clinical coordinator with Leeds Clinical Trials Research Unit (CTRU) for the NIHR funded Multiple Interventions for Diabetic Foot Ulcer Treatment (MIDFUT) study.

More recently, working in a trainee Advanced Clinical Practitioner role in an integrated service for the diabetic and high-risk foot, Helena completed a Masters module in advanced adult assessment and examination with the University of Northampton to complement the role.

Helena is an advocate for improving undergraduate and postgraduate practice-based clinical education, as well as integrating research into routine clinical care to improve patient outcomes.

She is currently Clinical Lead for Podiatry in University Hospitals Birmingham (Solihull) where she hopes to work towards an integrated pathway to help raise the profile of podiatry.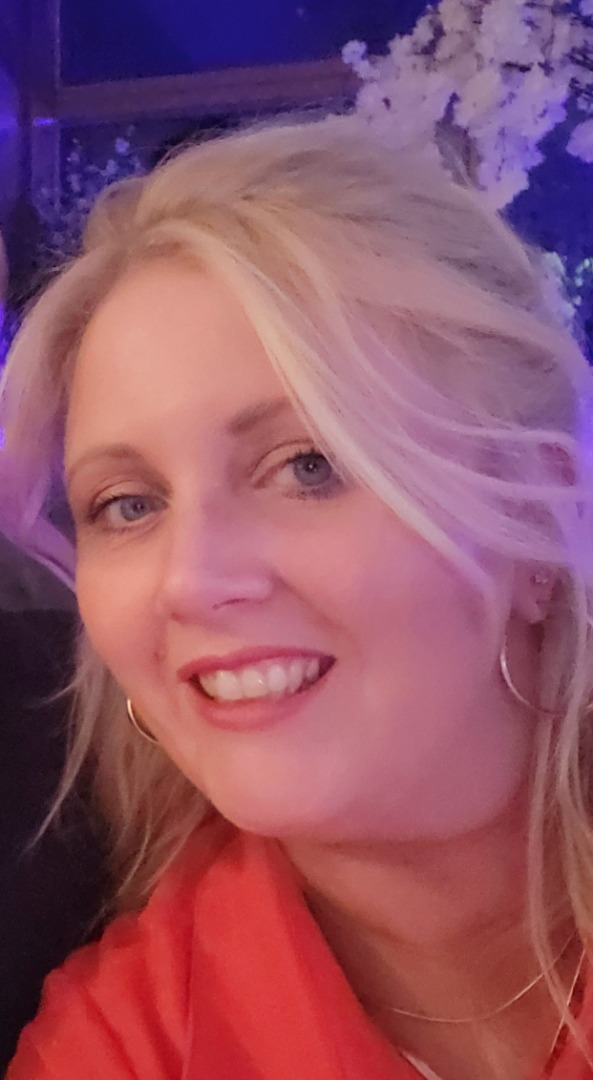 Karen Mellon
Podiatry Clinical Service, NHS Fife
Karen Mellon
Karen graduated from Queen Mary University, Edinburgh in 2004. She started her career in NHS Tayside, before moving to NHS Fife where she has has worked in various roles for the past 19 years.

From 2007 she co-lead the learning disability and care home service. She has advanced her practice through independent prescribing, and by becoming a dementia champion, Talking Mats facilitator and dementia specialist improvement lead.

In 2019, she was named NHS Fife AHP of the year. In 2022, she was appointed to her current role of Podiatry Clinical Service Manager.

She represents the Royal College of Podiatry (RCPod) at the Scottish AHP Dementia Forum hosted by Alzheimer Scotland and is the current chair of RCPod's Special Interest Group for Learning disabilities, mental health and neurodiversity.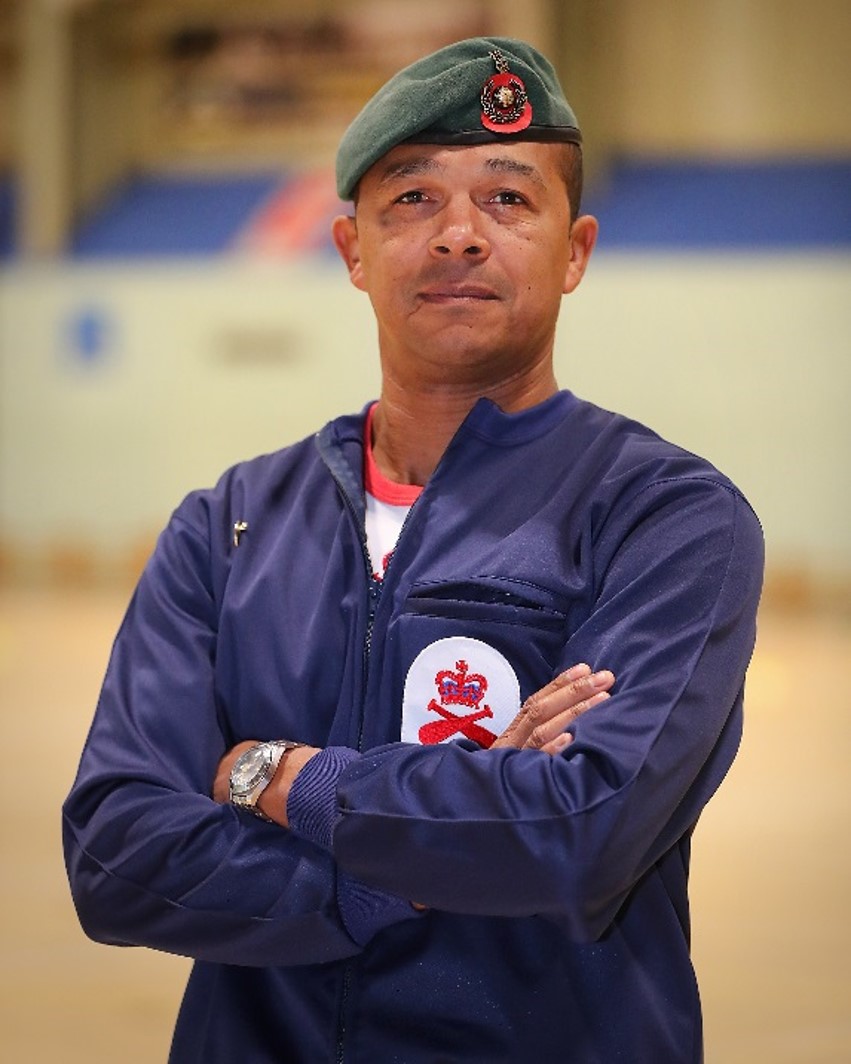 Scotty Mills
Author, motivational speaker, high performance coach and leadership consultant
Scotty Mills
Scotty Mills has led a life that he could never have dreamt of. From the backstreets of South London, he went on to serve his country and lead Britain's Commandos around the globe as a Commando 'Green Beret' Officer. In 2003, operating alongside the US Navy Seals, he led a team of Marines into Iraq as 'first on the ground' theatre entry troops and has deployed on missions all around the world.
As Commanding Officer, he led a team of recovery specialists who were responsible for rebuilding the lives of hundreds of battle-scarred physically and mentally broken injured service people across all four armed forces.
A world record breaker, he was selected as an Olympic Flag Bearer at the London 2012 Olympic Games. As Head of Performance for all 6500 Commandos, he has worked closely alongside multiple elite sports teams worldwide including Olympic Gold medallists and World Cup winners.
More recently, as an advisor to the FA, he inspired the England Manager, Gareth Southgate OBE, Captain Harry Kane MBE and the England football team to develop their culture through innovative leadership and team cohesion training that saw them come together and perform when the pressure was on.
Known as 'Gareth's Secret Weapon', a term coined by the renowned TV presenter Lorraine Kelly, Scotty has built up a very strong reputation internationally for being able to inspire others to reach their full potential. In 2018 he was voted the most inspirational serviceman across the entire armed forces community receiving a national award.
Scotty's incredibly compelling story is filled with exceptional stories of the power of human inspiration. Now an accomplished motivational speaker, and as a performance leadership and culture specialist, Scotty is highly sought-after across multiple industries to continue his life's work to 'Inspire people and teams' to achieve their impossible dreams.
Scotty is married to Suzanne and they have four grown-up children. His first book, Never Give In was published in Autumn 2022.

More about Scotty: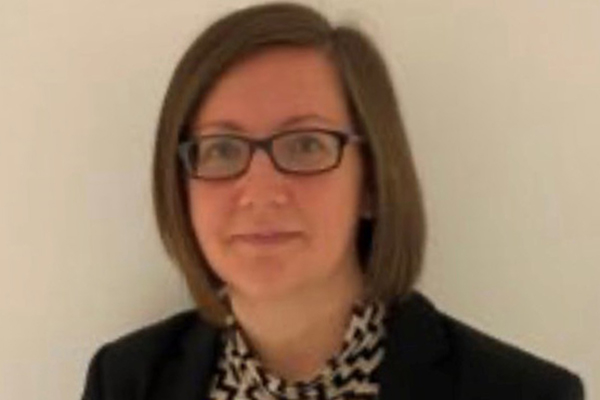 Helen Milnes
Consultant Podiatric Surgeon, University Hospitals Birmingham
Helen Milnes
Helen was appointed Consultant Podiatric Surgeon at University Hospitals Birmingham in 2014. Her NHS practice is based in Solihull and she holds private practising privileges at Spire Little Aston Hospital in Sutton Coldfield and at Rowley Hall Hospital in Stafford.

She is an elected Fellow of the Faculty of Podiatric Surgery and Conference Co-chair for Podiatric Surgery 2022 and 2023. Helen is a member of the Royal College of Podiatry's Research Development and Innovation Committee and is currently chairing a group of Fellows to devise a research strategy for podiatric surgery.

Helen is a surgical tutor and is a member of the diabetes foot multi-disciplinary team. She is keen to improve care and develop surgical pathways for limb salvage patients to reduce the variation in care that currently exists across Birmingham and Solihull.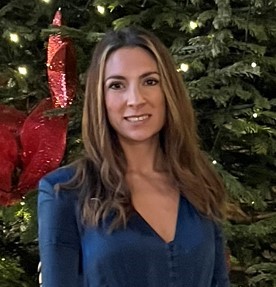 Maria Mitchell
Allied Health Professions Workforce Programme Lead, NHS England South East
Maria Mitchell
Maria started her career journey by completing a BSc (Hons) Podiatry at the University of Brighton.

She worked in Kent as an NHS Podiatrist for over 12 years and was the musculoskeletal podiatry lead. She worked across the four pillars of practice: leadership, education, clinical and research. During this time she was funded via the NIHR to complete a MRes clinical research and explored the fear of falling in the elderly. Shortly after completing the MRes she started a new role as the Kent and Medway AHP faculty lead. This role involved creating a collaboration between health and social care providers and educational institutes to enable system wide working.
In 2021, Maria joined the South East AHP team at the former Health Education England. Her role involves ensuring there is an effective supply of AHPs with the right skills in the right place to deliver high quality care across the South East region. She is currently studying for an MPhil at Canterbury Christchurch University and her research is exploring how AHPs transition from education into employment.
She is passionate about raising the awareness of the podiatry profession and encouraging leadership at all levels.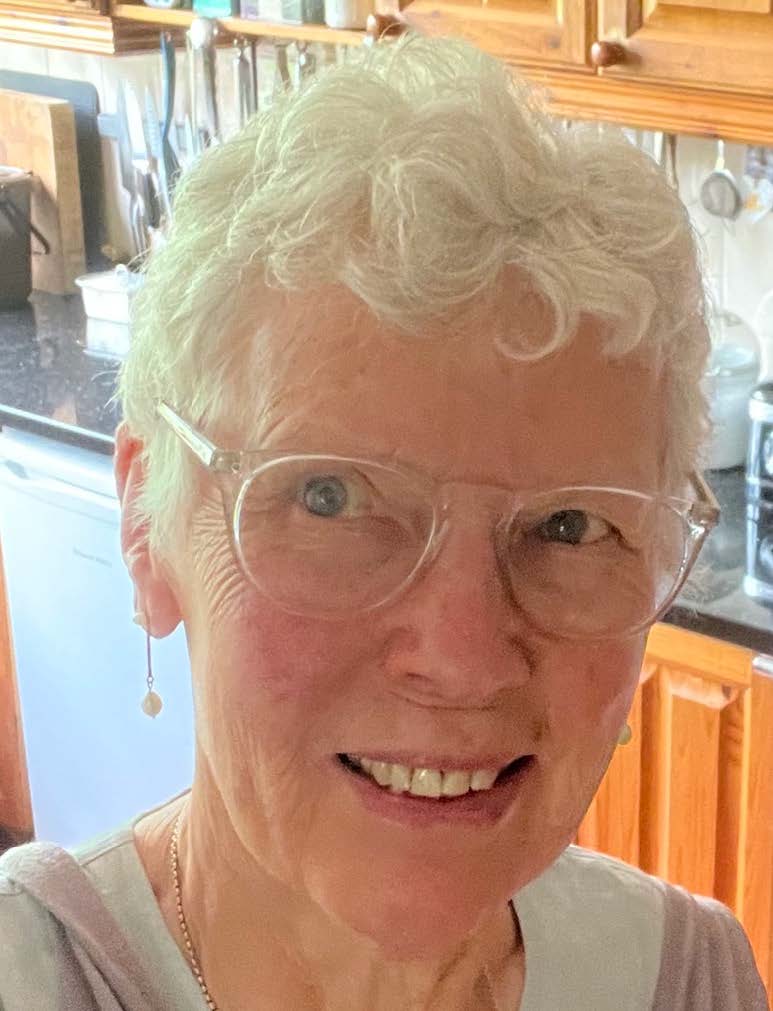 Dr Jean Mooney
Podiatrist in private practice
Dr Jean Mooney
Jean has a long career as a podiatrist working in academia, the NHS and, currently, in private practice, as well as lecturing widely on CPD modules throughout the UK.

She is a member of the Royal College of Podiatry's (RCPod's) Medicines and Medical Devices Committee, an HCPC Partner, an associate University Lecturer, was the consultant podiatrist to the Royal Hospital Chelsea, and was amongst the first group of five podiatrists to be awarded Independent Prescribing (IP) status.

She holds RCPod Fellowships in both Medicine and Surgery, and is a Fellow of both the Higher Education Academy and the Faculty of Podiatric Medicine, Royal College of Physicians and Surgeons, Glagow.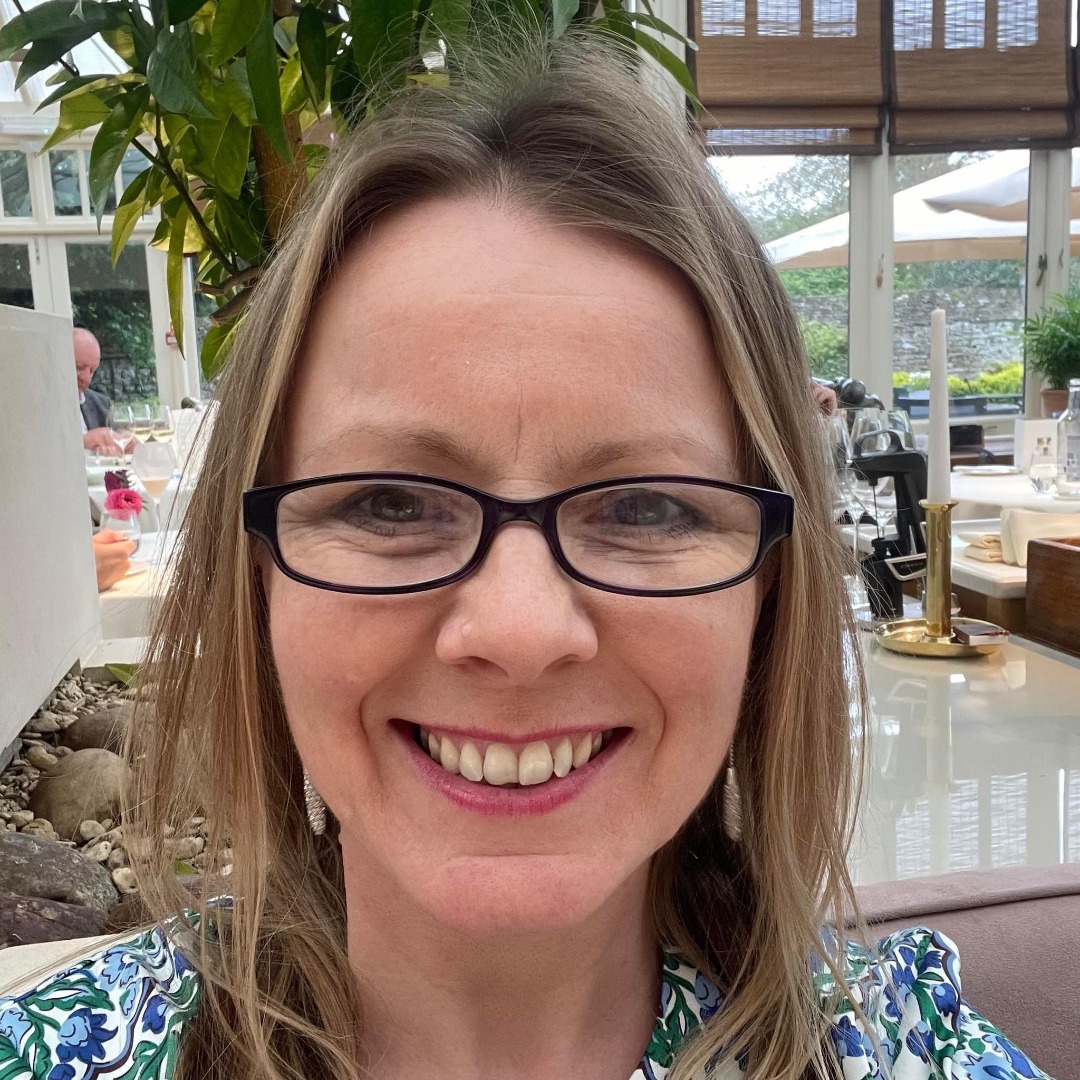 Victoria North
Private Practice Apprentice Employer
Victoria North
Victoria North is a Director of Zest Podiatry and Physio in Oxford.

She completed her Masters in 2022 and has published a paper, Do MOXFQ scores change over time? A retrospective study of podiatric surgery outcomes.

During Covid Victoria was able to join and support the Oxford NHS team, building on long-term relationships and helping to support all Oxford podiatrists (NHS and private). A new branch was formed from this in 2021, and Victoria took up the Secretary role.

Victoria enjoys creating learning opportunities and linking fellow podiatrists. In 2022 the team took on their first apprentice.