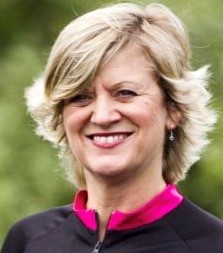 Dr Cor Hutton MBE BCAc
Keynote speaker: Quadruple amputee, single mother, activist, charity founder and world record holder
Dr Cor Hutton MBE BCAc
Cor Hutton had an irritating cough in 2013. When it worsened, she went to hospital, collapsing in the waiting room. It turned out to be pneumonia, which rapidly turned into sepsis, and she was given a 5% chance of survival. She lived, but doctors were forced to amputate both her hands and her feet. Within four months of losing her limbs, single mum Cor defied doctors with her progress when she walked a mile through Glasgow city centre on prosthetic legs in a bid to raise awareness of the charity she had set up to help other amputees, namely Finding Your Feet. Through both emotional and physical support, Finding Your Feet has changed and even saved the lives of many amputees and their families. It has raised over £3,000,000 for the cause so far.
Since then, Cor has carried the Commonwealth Games baton, received the Freedom of Renfrewshire, been given the Points of Light award by Prime Minister David Cameron and is regularly included in Inspirational Women of the Year awards. She was the first female amputee to summit Ben Nevis, completed the London Triathlon in 2017 and became the first female quadruple amputee to climb Kilimanjaro in 2018. In early 2019, Cor became the first Scot to receive a double hand transplant.

Cor devotes her life to running her charity in addition to campaigning to raise awareness of the need for organ, tissue and limb donors, to spot the signs of killer sepsis and prevention methods to reduce the need for amputation.

She is improving perceptions and conditions for disabilities too, changing the boundaries and removing the stigma of being 'different'. Her infectious wit, humour and ability to laugh in the face of her own adversity is both refreshing and humbling. She challenges herself constantly and has taken part in and spoken at events across the UK, covered by news outlets worldwide and appeared on national TV including The One Show and Good Morning Britain. Her greatest achievement to date is raising her son, Rory.


Full list of awards and achievements
First female quadruple amputee to climb Ben Nevis
Commonwealth Games baton carrier
Spoken at TEDx Glasgow
Spoken at the Shard, London
Awarded the Freedom of Renfrewshire
Presented with the Points of Light Award by David Cameron
Finding Your Feet has raised over £1,500,000 for amputees
Awarded an Honorary Doctorate from UWS
Has been officially commended in the Scottish Parliament
First Scot to receive double hand transplant
Lobbied Scottish government to raise awareness of sepsis and was part of the subsequent successful campaign
Received endorsements from Nicola Sturgeon, Andy Murray, Dwayne "The Rock" Johnson and more
Released an autobiographical book titled Finding Your Feet
Appeared on Good Morning Britain, The One Show, Fox News, Sky News and most national broadcast and print media
Presented with a Citizenship medal at the Houses of Parliament for her service to community.
Columnist in The Sundaay Post
Awarded an Honorary Doctorate from The Open University for services to charity
Scotswomen of the Year 2019
Disability Power 100 2020 & 2021 – the 100 most influential people with disabilities
Awarded 3rd Honorary Doctorate from The University of Glasgow for services to charity.