MY EXPERIENCE AS AN APPRENTICE SO FAR…
Apprenticeship
Podiatry Student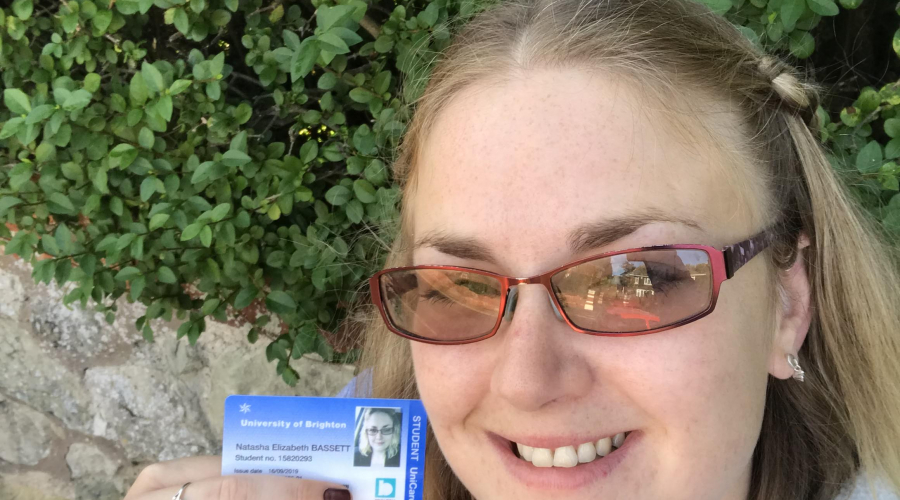 Different ways to study podiatry… Some universities are now offering a new route of study for podiatry. The degree apprenticeship! Same course content just a different way of achieving that end result – HCPC registered Podiatrist! Natasha Bassett tells her story of how she became one of the first people to enrol as an apprentice […]
DIFFERENT WAYS TO STUDY PODIATRY…
Some universities are now offering a new route of study for podiatry. The degree apprenticeship! Same course content just a different way of achieving that end result – HCPC registered Podiatrist!
Natasha Bassett tells her story of how she became one of the first people to enrol as an apprentice training for a podiatry degree. Natasha's training is delivered by both her employer and the University of Brighton.
WHICH ROLE?
"I have wanted to be in healthcare since I was young, but I never knew exactly which role I was most suited for. After a few years in pharmacy in a technician position within cytotoxic services, I realised I would prefer to be in a career with patient interaction. I looked for jobs in different areas of the NHS and found a position as a foot-care assistant being advertised. I'd never even considered working with feet until this point.
I knew nothing about podiatry but it was patient facing and looked interesting so I applied and got the position. After a week in the job I was hooked and loved it! After a month I knew that I wanted a career in podiatry. The podiatry foot-care assistant role is incredibly varied with different clinics to assist in and orthotics to produce for patients and no two days were the same.

WORK-LIFE BALANCE
When the podiatry apprenticeship was advertised I applied immediately. I didn't have to give it a second thought! I have wanted to go to university and study something in the medical field for a long time. As I am a mum, I would never have been able to stop work to be in full time education. The ability to have the chance to work and get the degree is like a dream come true. With good time management, I can work, study and still have time to play with my son.
GREAT BENEFITS OF BEING AN APPRENTICE…
The benefit of working as a foot-care assistant first and being an apprentice is the amount of exposure I have to different clinics while I am back working at ESHT, that the normal degree students don't have. I am working with qualified podiatrists regularly and learning how the lectures we have relate to real cases straight away. It's a bit like placing a puzzle together with the full picture in front of you, instead of just looking at the single bits one at a time.
The podiatry team that I work with are one of the kindest, most supportive teams that I have ever had the privilege of working with. I can ask them anything! They help tailor my learning around me by asking me what I would like to see, or, if there is anything that I would like to look into further. I meet regularly with a mentor so I'm supported in every way possible.

SO MANY DIFFERENT CAREER PATHS!
I had a passion for working in diabetic foot clinics and wanted to progress to become a diabetes specialist podiatrist. Since starting the course, I have grown to love our anatomy lectures and am considering the possibility of progressing into podiatric surgery! It's still early days and I may change my mind! I might want to work with musculoskeletal patients, doing nail surgery or even forensic podiatry before my course is finished!
That's the great thing about podiatry, there are so many different avenues that you can chose to specialise in. I am so grateful that I have been given the opportunity to study as an apprentice".
Read our blog on podiatry apprenticeship degrees for further information.
Thank you for stopping by to read our blog.
Please get sharing!
Until next time
The Podiatry Careers Team