DEGREE APPRENTICESHIP IN PODIATRY
Apprenticeship
Podiatry Student
Studying Podiatry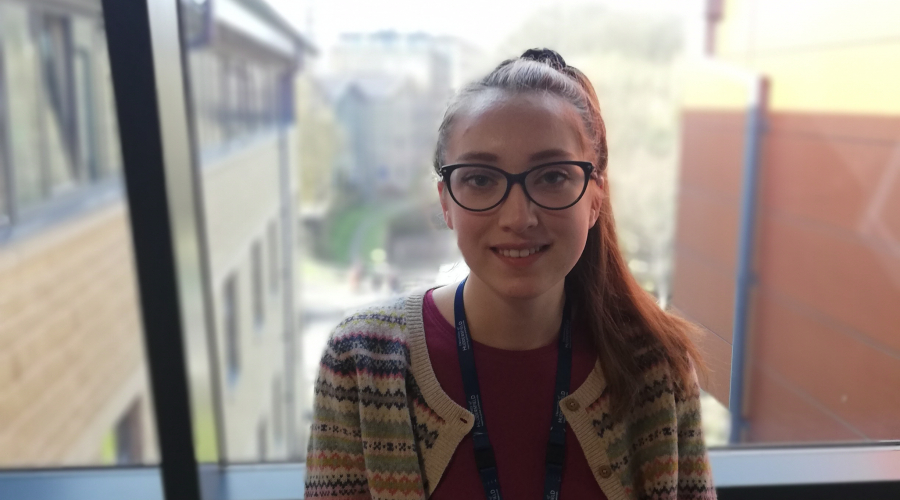 From an apprenticeship in dental nursing to a degree apprenticeship in podiatry "My name is Shona Wesley, I am 19 years old and studying podiatry at the University of Huddersfield through the new degree apprenticeship programme with East Lancashire Hospitals Trust. When I first left school, I wasn't fully sure what career path I was […]
FROM AN APPRENTICESHIP IN DENTAL NURSING TO A DEGREE APPRENTICESHIP IN PODIATRY
"My name is Shona Wesley, I am 19 years old and studying podiatry at the University of Huddersfield through the new degree apprenticeship programme with East Lancashire Hospitals Trust.
When I first left school, I wasn't fully sure what career path I was going to take and decided upon an apprenticeship in dental nursing. I completed my Level 3 certificate and loved the role, however I knew that I wanted a more active role in health care regarding patient contact and responsibility. So, I made the decision to go back to full time education and complete my A levels in Biology, English Language and Art.
I STUMBLED ON PODIATRY BY CHANCE
At this point, I aspired to study nursing and worked hard with my A Levels with this goal in mind. When I went for the open day at Salford University for the nursing degree programme, I happened to stumble upon podiatry for the first time. I didn't even know what it was, never mind what the course entailed. I did some research on the course at home and soon realised this would be an excellent option for me.
By chance, I came across the podiatry degree apprenticeship advertised online around May time when I was studying for my A Level exams. I was so excited to see the post and spent some time putting together a good application. I was excited because I knew it would be a fantastic opportunity with lots of hands on experience in the role. As well as a paid job with the NHS, I also get to study at Huddersfield University.
I HAD NO IDEA WHAT PODIATRY WAS

One year ago, I had no idea what podiatry even was. I feel this is such a shame because the role is so rewarding, and I absolutely love what I am doing. Upon graduation I aspire to progress onto a Band 6/7 Podiatrist in the NHS and possibly do some of my own private work as well. Podiatry seems to be a career that is not well known despite it being increasingly essential. I would highly recommend this as a career to anyone!"
Further reading:
Blog: Apprenticeship route: A new way to study podiatry
Thank you for stopping by to read our blog.
Please get sharing!
Until next time
The Podiatry Careers Team