SHADOWING FUELLED MY AMBITION TO BE A PODIATRIST
Podiatry Student
Shadowing
Studying Podiatry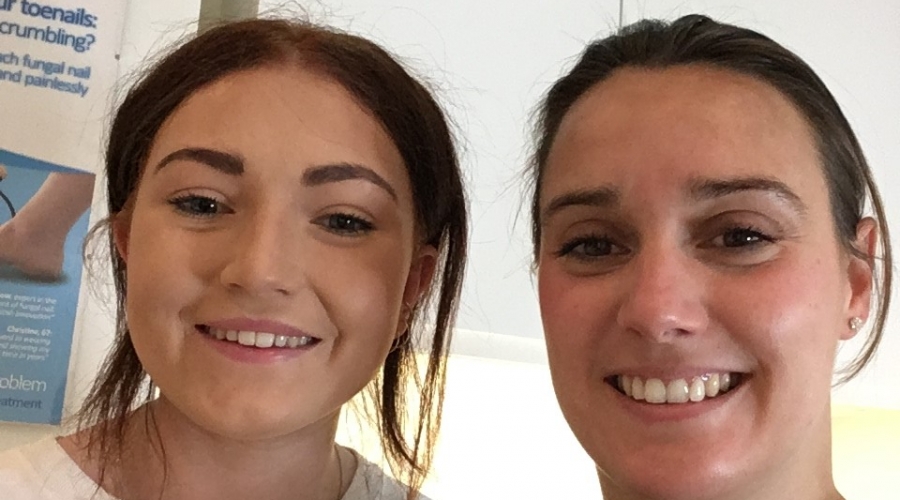 We know that a vast majority of students come into podiatry because they've had some sort of experience of the profession. This may be because they've had treatment themselves or a family member or friend has received treatment. This is exactly what happened to Freya who has now just started studying podiatry in Cardiff. As […]
We know that a vast majority of students come into podiatry because they've had some sort of experience of the profession. This may be because they've had treatment themselves or a family member or friend has received treatment. This is exactly what happened to Freya who has now just started studying podiatry in Cardiff.
As well as receiving treatment, shadowing is a great way to ensure that you are making the right career choice. That's exactly what Freya did!
I WANT TO KNOW HOW THIS ALL WORKS!
"My interest in podiatry stemmed from an early age having had specialist orthotics for years as a solution to overcome Achilles tendinitis. Over time, this sparked my interest into how and why the mechanics of the feet lead to musculoskeletal complications.
Podiatry's balance between clinical practice and theoretical study has intrigued me, having learnt through practical skills in science, that the best way to embed and then extend scientific knowledge is through the application of physical practice.
I plan to start my career, training as a podiatrist at the Cardiff Metropolitan University . I'm excited by the idea of extending my knowledge of podiatry so that I can improve the quality of life of my patients.
SHADOWING PRIVATE PRACTITIONER EMMA PRICE
To gain some insight into podiatry, I shadowed podiatrist and clinical director Emma Price of Supafoot in Cheltenham. Emma's professional approach and friendly nature captivated me. I experienced the typical working day in the life of a podiatrist. This experience expanded my basic knowledge through the different scenarios and treatments that she adapted to suit specific patients.
I was particularly impressed with the biomechanical assessments. This involved problem solving along with scientific knowledge to combat long term painful problems. Not only did I observe Emma's clinical skills but I saw her relationships with the patients, ensuring their comfort at all times.
The Supafoot clinic gave me an insight into private practice from nail reconstruction to orthotics. Having a realistic understanding of the physical demands of the job and the hard work involved, has only served to fuel my ambition to be a podiatrist"

(Read Emma's blog about her journey into podiatry)
Shadowing is a great way to decide if podiatry is the career for you. If you are at all interested, try speaking with some of the local podiatrists in your area. They may be willing to let you spend some time shadowing them. Additionally try and get to one of the open days that are run by the schools of podiatry.
Thank you for stopping by to read our blog.
Please share Freya's story if you think it might be of interest to someone considering a career in podiatry.
Until next time
The Podiatry Careers Team