Annual conference 2022: Speakers F - N
We have a wide range of speakers for this year's conference drawn from within the profession as well as other healthcare professions.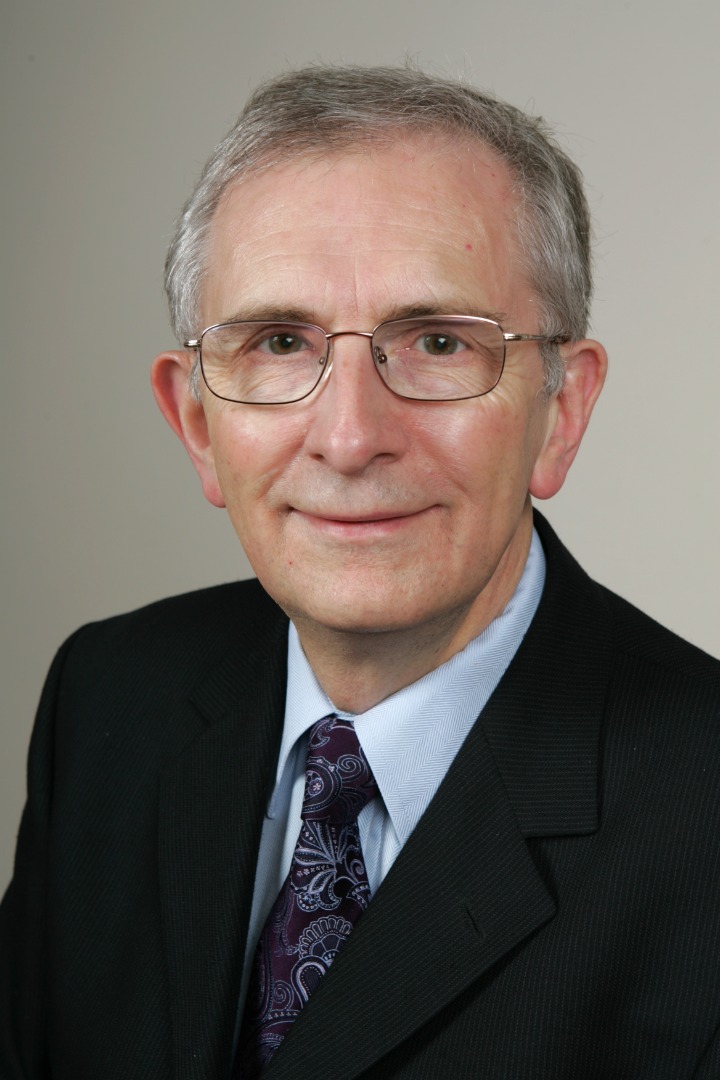 Professor Mike Edmonds
Consultant Diabetologist
Assigned: 01.01.0000
Professor Mike Edmonds
Professor Michael Edmonds is Consultant Diabetologist at King's College Hospital, London with a special interest in the care of people with diabetes complications. He developed a new model of diabetic foot care, the multidisciplinary Diabetic Foot Clinic, in 1981, to provide early, aggressive treatment of the various factors that contribute to the rapid progression of diabetic foot problems. The clinic at King's College Hospital brought about a 50% reduction in major amputations in people with diabetes. This underpinned the St Vincent declaration which, in 1989, set a target, in Europe, of reducing major amputations by 50% in people with diabetes.

His work has had three main aims: firstly, to develop the best possible care for the diabetic foot patient, secondly, to research into the causes of and devise new treatments for diabetic foot problems and, thirdly to teach health care professionals about the best care of the person with diabetic foot problems.

He was also Chairman of the Diabetic Foot Study Group (DFSG from 2001-2005), won the Karel Bakker award at the 6th International Symposium on the Diabetic Foot in 2011, the DFSG Life Time Achievement Award in 2013 and Edward James Olmos Award for Amputation Prevention in 2014. He gave the Arnold Bloom Lecture to Diabetes UK in 2014.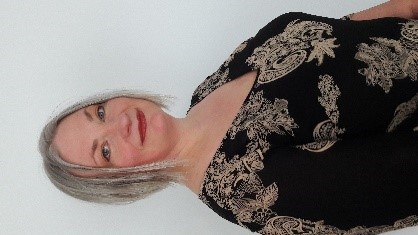 Dr Naomi Fleming
Antimicrobial Stewardship Lead for East of England NHSEI
Assigned: 01.01.0000
Dr Naomi Fleming
Dr Naomi Fleming Regional Antimicrobial Stewardship Lead for the East of England. Naomi is currently supporting the East of England region to achieve the ambitions of the five-year national action plan on antimicrobial resistance.

She has worked in many different pharmacy settings, most recently as an Independent Prescriber and senior clinical PCN pharmacist. Previous experience includes working as the lead antimicrobial pharmacist for Kettering General Hospital specialising in diabetic foot infection.

She is currently a member of the British Society of Antimicrobial Chemotherapy Council and Education and Training Subcommittee. She also serves on the UKCPA Pharmacy Infection Network Committee supporting education.

She is a visiting lecturer at De Monfort University Leicester and the University of Northampton contributing to their pharmacy and independent prescribing courses.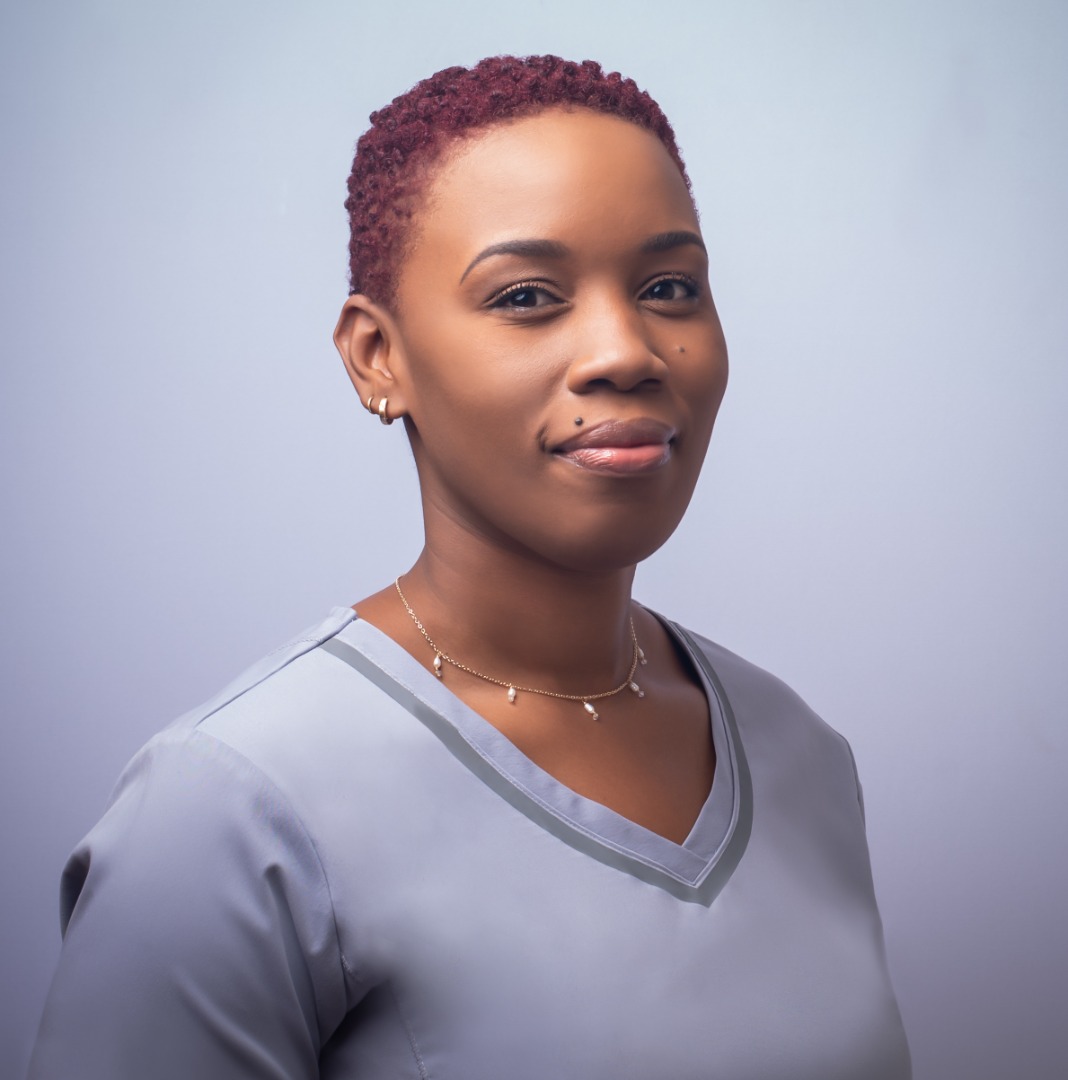 Amor Forde
Podiatry lecturer
Assigned: 01.01.0000
Amor Forde
Amor graduated with a MSc in Podiatry with Diabetes in 2015. Upon qualification, she returned to Barbados, where she honed her clinical skills. She has dedicated her career to diabetic limb salvage efforts both locally and across the Caribbean. She has worked in private practice and at a diabetes centre, as part of the multidisciplinary team.

Throughout the years, she has advocated for both the profession as well as her patients, with charitable participation in televised and radio programmes dedicated to spreading foot health awareness.

In August 2021, Amor commenced her newest role as a podiatry lecturer at her alma mater, the University of Brighton.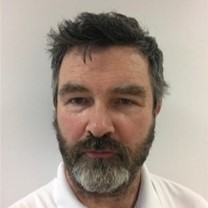 Martin Fox
Vascular Specialist Podiatrist
Assigned: 01.01.0000
Martin Fox
Martin works in a CCG-commissioned, community-based NHS service in Manchester, providing early identification, diagnosis and best clinical management of people with suspected peripheral arterial disease (PAD). Previous clinical posts have included NHS podiatry, high-risk foot teams and a leprosy street clinic in Kolkata.

He has also worked on a professional executive committee for the NHS Trust, regionally in podiatry clinical effectiveness groups, nationally for Foot in Diabetes UK, the NICE Guideline Development Group for PAD, the College of Podiatry and he contributes to the All Party Parliamentary Reports on PAD.

Martin has written journal articles on various aspects of high-risk foot care and lower limb vascular disease. He is an elected Council member for the College of Podiatry.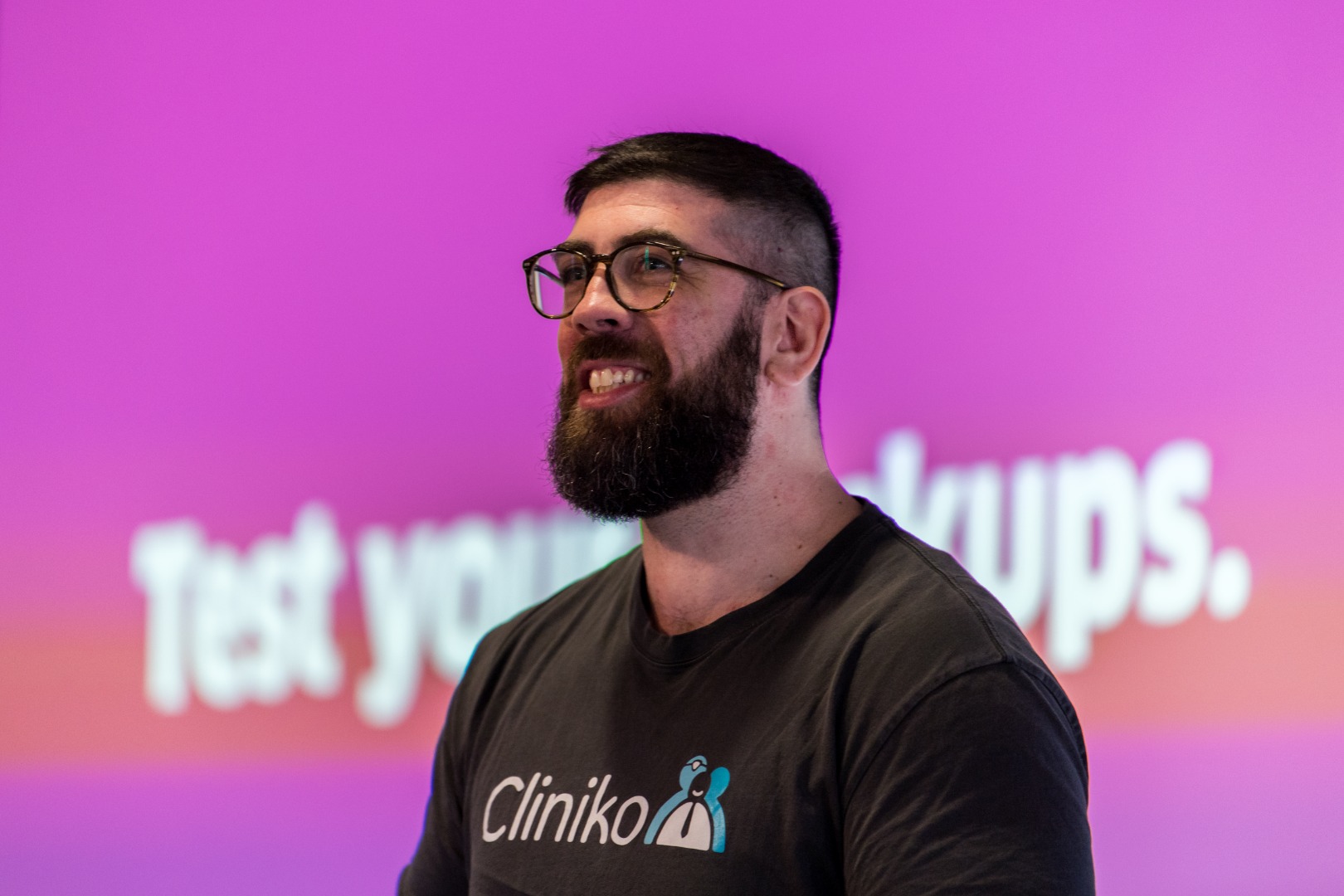 Joel Friedlaender
Founder of Cliniko
Assigned: 01.01.0000
Joel Friedlaender
Joel Friedlaender is the founder of Cliniko, a practice management software for clinics and allied health practitioners to manage their scheduling and booking, patient records, invoicing, and more. Launched in 2010, Cliniko is now used by over 65,000 practitioners in more than 70 countries to accelerate their digital transformation.

Joel lives in Melbourne, Australia with his family and is also the resident Cliniko coffee connoisseur.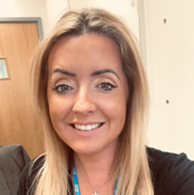 Andrea Gledhill
Specialist Registrar in Podiatric Surgery
Assigned: 01.01.0000
Andrea Gledhill
Andrea's career long ambition has been to succeed as a podiatric surgeon since the age of 18 years old, an ambition that became a reality following the birth of her two children in 2008 and 2010. She returned to her studies beginning her MSc in the Theory of Podiatric Surgery in 2011 and achieved her Fellowship in October 2019 under the tutelage of Mr Stephen Finney. Since then, she has undertaken her Independent Prescribing and Annotation in 2020.

In 2021, she secured her current position as a Podiatric Surgical Registrar with Mr Ben Yates and Mr Matthew Cichero at Great Western Hospitals NHS Foundation Trust where she is working towards her Certificate of Completion in Podiatric Surgery Training building her portfolio in all aspects of complex foot and ankle surgery including limb salvage and gaining experience in all concepts of management of the high-risk foot.

She is currently involved in two research papers and enjoying developing her skills and the new experiences her current role is bringing.

Sharon Gray
Professional Support Officer
Assigned: 01.01.0000
Sharon Gray
Sharon qualified as a Podiatrist in 2002 from Southampton University.
Sharon has worked in private practice and specialised in Biomechanics. She also worked for the Ministry of Defence at the then, Defence Medical Rehabilitation Centre Headley Court. She has worked for the Royal College, as a Professional Support Officer, since 2011.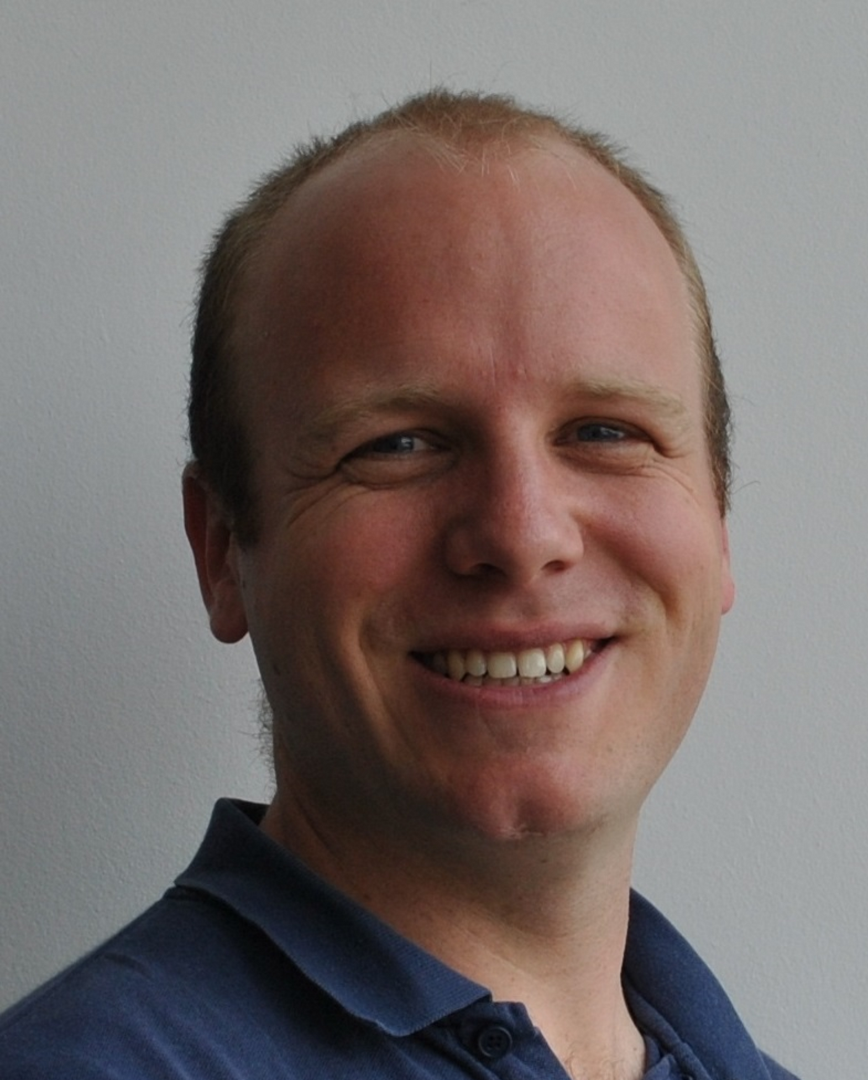 Mr William Gregory
Consultant Physiotherapist
Assigned: 01.01.0000
William Gregory
Will is a Consultant Physiotherapist employed by the Rheumatology team at Salford Royal Hospital. He leads the Non-inflammatory Rheumatology service as well as the Axial Spondyloarthritis service and has previously held a lead role in the Chronic Fatigue Syndrome service. He has a passion for holistic assessment and management of those living with rheumatological conditions.

Will is co-chair of the recently established Rheumatology Physiotherapy Clinical Interest Group. He has published on benchmarking practice, delay to diagnosis in Axial SpA and contributed to guidelines on Sclerdoerma, Myositis and Rheumatoid Arthritis. Will is active on twitter, please give him a follow @PhysioWillGreg.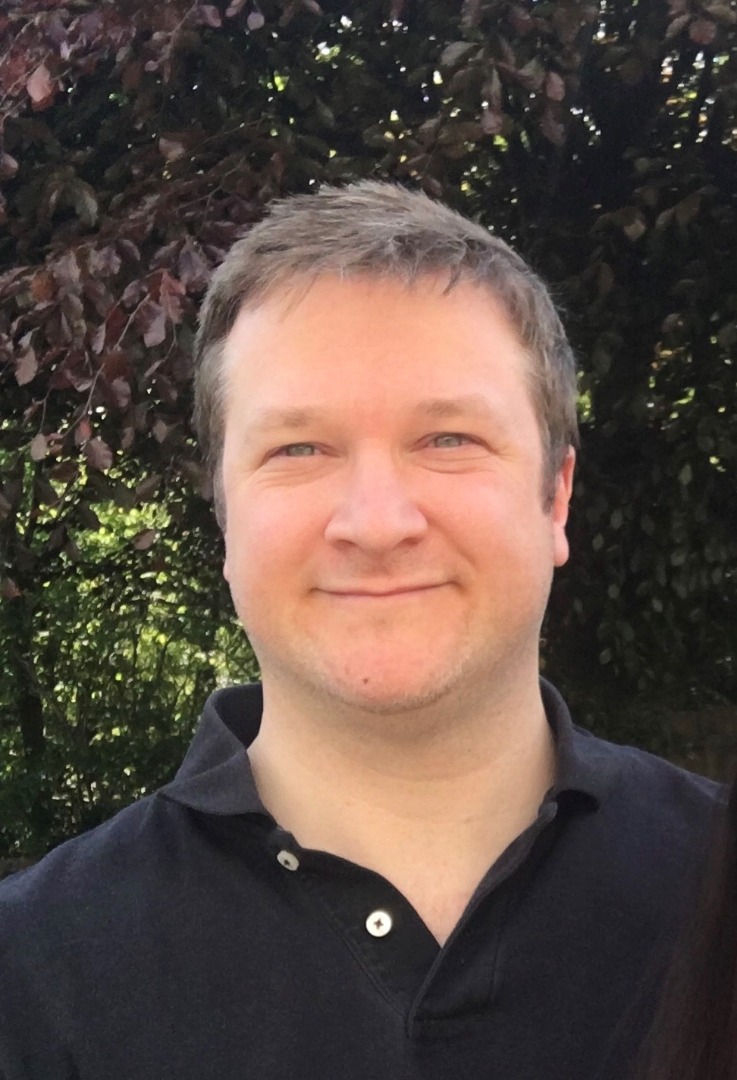 Oliver Harness
Integrated Diabetes and Hot Foot Coordinator
Assigned: 01.01.0000
Oliver Harness
Mr Harness graduated from Cardiff Metropolitan University School of Podiatry. He has also completed PgCert Podiatry, PgDip Health Care Leadership, and currently studying MSc Artificial Intelligence (AI), University of South Wales.

Following employment at Oxford Health NHS FT community service, Mr. Harness helped develop the ACP role of Integrated Diabetes Hot Foot Coordinator at Great Western Hospital NHS FT from 2018, and fundamental to one of the highest healing rates of diabetic ulcers in the UK (NDFA audit).

With a keen interest in data development and how AI can positively benefit podiatry, Mr. Harness is investigating how healthcare data will enhance service and patient outcomes.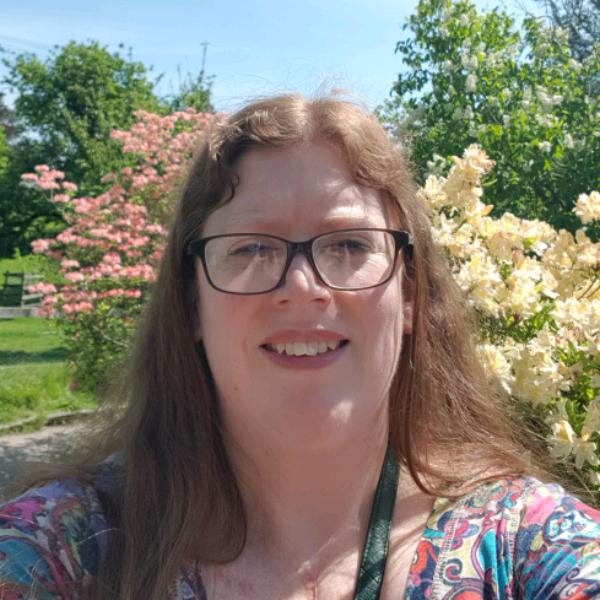 Katie Harwood
Professional Support Officer
Assigned: 01.01.0000
Katie Harwood
Katie qualified as a podiatrist in 2002 and has worked both in the NHS and private practice.  She has worked for the College since 2012 in the Employment Relations Department and is currently one of the Professional Support Officers.  
She is also a Board Director of the Labour Research Department and sits on the Women's TUC Committee representing the Royal College.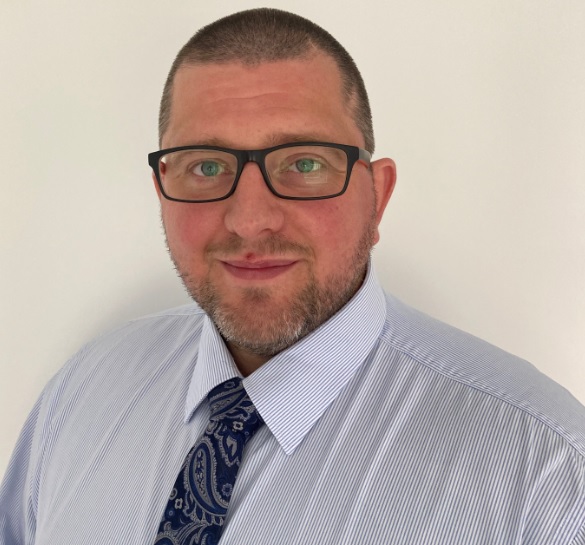 Saul Hill
RCPod Medicines Committee
Assigned: 01.01.0000
Saul Hill
Saul Hill is an Integrated Community Manager and Service Manager for Derbyshire Community Health Services NHS Foundation Trust Wound Clinic Service.

A podiatrist by background and experienced non-medical prescriber, Saul specialised in the management of the diabetic foot working with a range of multidisciplinary teams in Singapore, Malaysia, and the United Kingdom.

Saul has worked extensively within podiatric surgery teams and has extensive experience in the management of clinical trials relating to wound care with resulting publications. His current focus is on operationalising nurse prescribers to aid system working and reduce health inequalities.

He holds positions on the NHS England Clinical Senate and Medicines and Medical Devices Committee of The Royal College of Podiatry.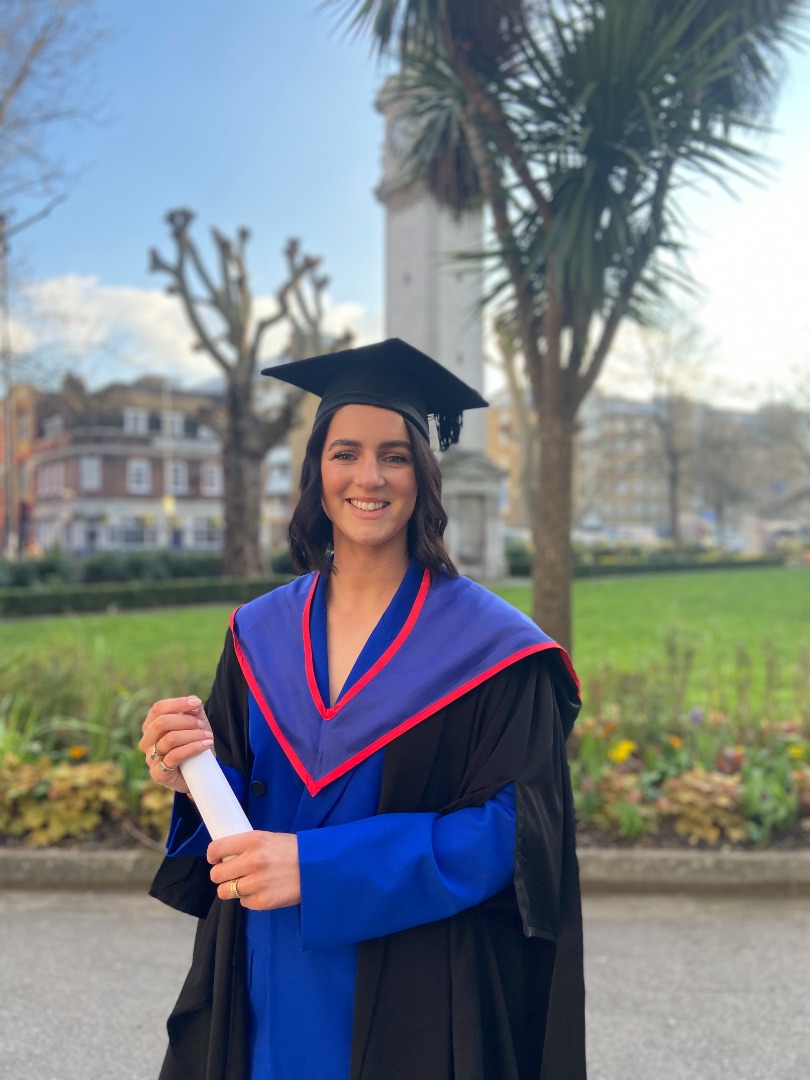 Caoimhe Hoey
Specialist in Podiatric Sports Medicine & Orthopaedic Surgical Assistant
Assigned: 01.01.0000
Caoimhe Hoey
Caoimhe is a specialist in podiatric sports medicine and an Orthopaedic Surgical assistant based in Galway, Ireland.
She gained her undergraduate degree in podiatry from the National University of Ireland Galway. Following this she completed an MSc in Sports and Exercise Medicine in Queen Mary University of London.

She is now currently working in a unique role in Ireland for a Consultant Orthopaedic Surgeon and one of the country's top foot and ankle surgeons. In this role she works in a triage sports and MSK-based clinic while also assisting in all orthopaedic surgeries.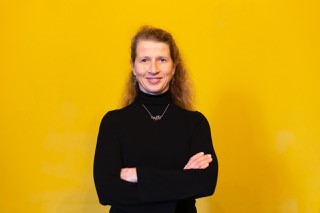 Nicky Keay
Exercise Endocrinologist
Assigned: 01.01.0000
Nicky Keay
Nicky is Honorary Clinical Lecturer, Division of Medicine, University College London. She lectures and researches in areas of exercise endocrinology, with publications in this field.
Nicky's clinical endocrine work is mainly with exercisers, dancers and athletes of all ages, with a focus on relative energy deficiency in sport (RED-S).

Nicky has made a website for British Association of Sports and Exercise Medicine (BASM) Health4performance.co.uk and courses for coaches and female athletes, endorsed by BASEM.

Nicky has developed a novel clinical tool, modelling female hormones over the menstrual cycle using artificial intelligence techniques to provide a more personalised approach for female hormone health.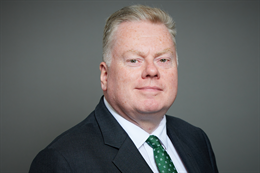 Lord Kennedy of Southwark
President, The Royal College of Podiatry
Assigned: 01.01.0000
Lord Kennedy of Southwark
Lord Kennedy is the President of the Royal College of Podiatry and serves as the Opposition Chief Whip in the House of Lords. He is a member of the Shadow Cabinet.

Dr Toby Longwill
GP and Club Doctor for Charlton Athletic
Assigned: 01.01.0000
Dr Toby Longwill
Dr Toby Longwill qualified from St George's London in 1999. His hospital training included experience as a registrar in general medicine, emergency medicine, rheumatology and dermatology. He currently works as a GP principal in Tower Hamlets and is a Programme Director for GP training with Health Education England. He is also the Medical Director for the GP Federation in Tower Hamlets.

Dr Longwill has a Masters degree in Sports and Exercise Medicine and is the Club Doctor for Charlton Athletic Football Club. His previous experience includes providing medical cover for the FA Para teams, London Triathlon, Olympic + Paralympic teams and UFC events.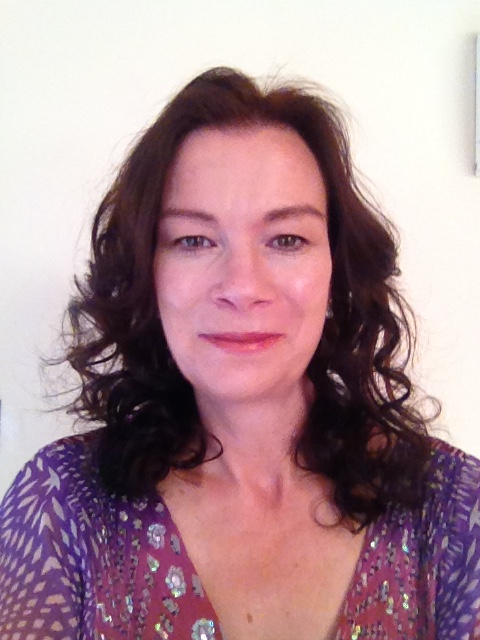 Sue Matthews
Vascular Specialist Podiatrist
Assigned: 01.01.0000
Sue Matthews
Sue Matthews is a Vascular Specialist Podiatrist working in Greater Manchester. She previously worked as a High Risk Specialist Podiatrist working within complex wound care and is an independent non-medical prescriber.

She was instrumental in setting up the Salford community vascular triage service and now works in The Manchester Leg Circulation Service. Both services have been recognised by NICE as examples of good practice.

She has had articles about peripheral arterial disease published and has presented at national and international conferences. She is involved in teaching the Royal College of Podiatry Vascular and Diabetic foot Modules. She is the chair of the Royal College of Podiatry Vascular advisory group.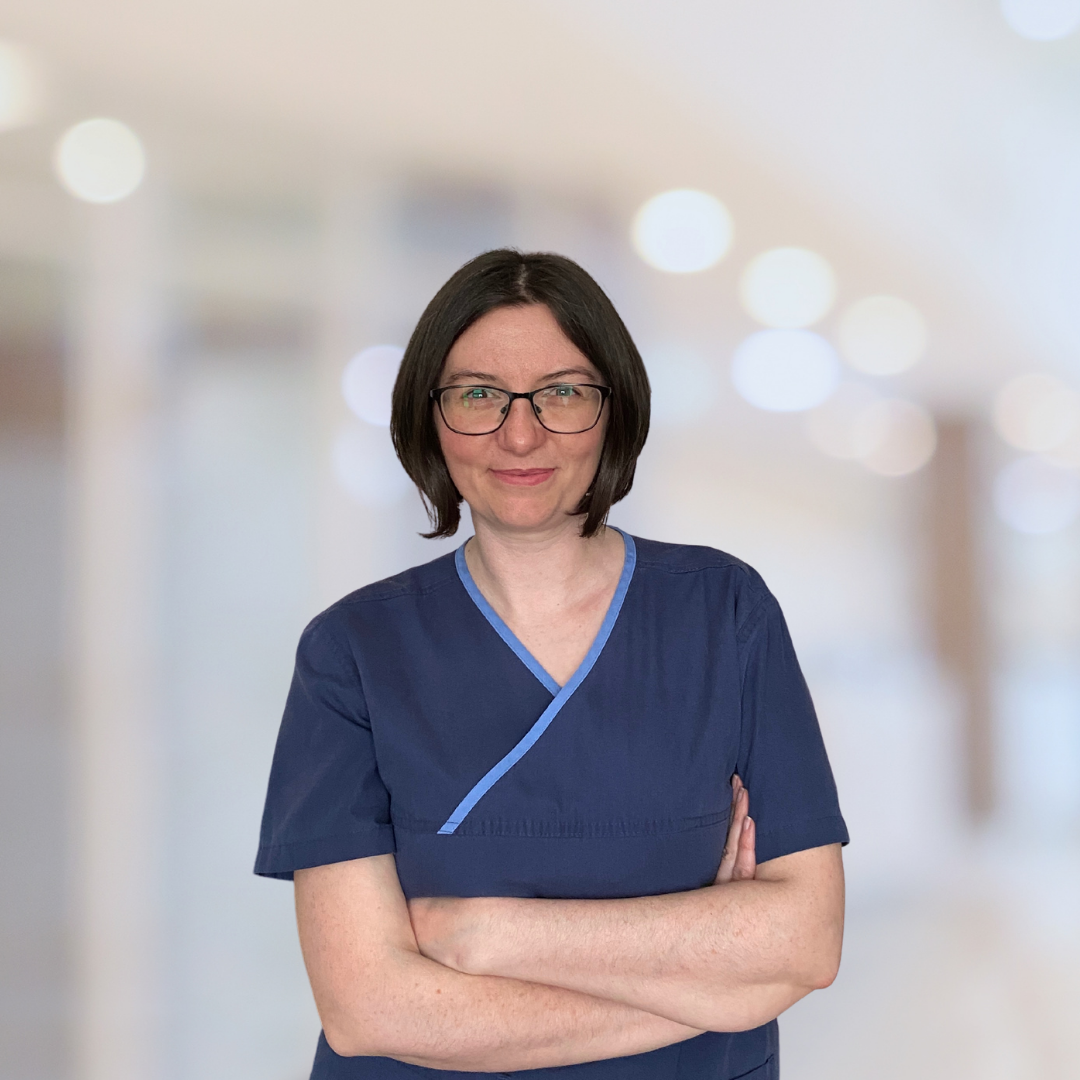 Emma McConnachie
Media and Communications Officer
Assigned: 01.01.0000
Emma McConnachie
Emma works within the External Affairs team at the Royal College of Podiatry handling projects for members, the public and the press.

She is a national spokesperson for the College and has appeared in over 300 print publications as well as radio appearances and global media coverage. She is the resident podiatrist for BBC Radio Scotland, appearing regularly answering questions from the public.

Prior to joining the staff team in 2021, Emma was a member of Council and branch volunteer.

Outside of her work with the College she works in clinical practice in Stirling and operates the city's largest private podiatry clinic.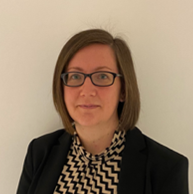 Helen Milnes
Consultant Podiatric Surgeon
Assigned: 01.01.0000
Helen Milnes
Helen was appointed Consultant Podiatric Surgeon at University Hospitals Birmingham in 2014. Her NHS practice is based in Solihull, and she holds private practicing privileges at Spire Little Aston Hospital in Sutton Coldfield and at Rowley Hall Hospital in Stafford.
She is an elected fellow of the Faculty of Podiatric Surgery and is Conference Co-chair for Podiatric Surgery 2022 and 2023. Helen is a member of the Royal College of Podiatry's Research, Development and Innovation Committee and is currently chairing a group of Fellows to devise a research strategy for Podiatric Surgery.
Helen is a surgical tutor and is a member of the diabetes foot multi-disciplinary team. She is keen to improve care and develop surgical pathways for limb salvage patients to reduce the variation in care that currently exists across Birmingham and Solihull.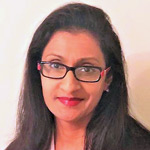 Manju Mital
Senior Lecturer and Programme Lead
Assigned: 01.01.0000
Manju Mital
Manju graduated from the Northampton School of Podiatry, affiliated by Leicester University in 1994. She worked in Nottingham NHS trust specialising in musculoskeletal podiatry for five years whilst completing her post-graduate qualification in sports podiatry at the Manchester Metropolitan University. A further NHS position in Birmingham saw her as a clinical and governance lead which involved all areas of research, education, training and delivery of current evidence-based practice.

Returning to the University of Northampton University in 2008 to take up the post of Senior Lecturer, where she teaches and specialises in paediatrics, orthopaedics and mechanical therapy alongside supervising students in undergraduate research. Students are also taken to the London Marathon each year to teach and treat acute lower limb injuries.

Manju worked as a specialist at the 2012 Olympics treating both the organisers and athletes as well as working as the chief podiatrist for the MK Dons.

Currently Manju is undertaking her PhD in juvenile hallux valgus, children's bunions, looking at both advancing anthropometric 3D technology to measure the condition as well as a new innovative design for conservative treatment.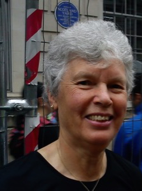 Dr Jean Mooney
Private Practitioner
Assigned: 01.01.0000
Dr Jean Mooney
Jean has been a podiatrist for more than 40 years, working initially in general practice and mental health before moving into NHS management, thence to lecturing at University College London, then appointed as consultant podiatrist to the Royal Hospital, and now is in independent practice. She is an independent prescriber and lectures widely on a range of CPD update topics.

Her primary focus has always been on clinical podiatry, with special emphases on local anaesthesia, pharmacology, diabetes, neurology and geriatrics. She has contributed several chapters to several standard podiatry texts and authored the Illustrated Dictionary of Podiatry and Foot Science.

Dr Scott Murray
Consultant, Venturi Cardiologu
Assigned: 01.01.0000
Dr Scott Murray
Dr Scott Murray is an experienced consultant cardiologist based in Wirral, UK. Following his graduation from Glasgow University with a First Class Honours BSc in Sports and Exercise Medicine (1999), his initial research work was presented at the American Heart Association and involved BNP and ACE genotype work in Athletic LVH and Hypertrophic Cardiomyopathy.
Scott has a specialist interest in preventative cardiology after spending 10+ years focused on the vulnerable coronary plaque and interventional cardiology. He now prefers to deal solely with the "vulnerable patient" and believes in attenuating individual personal risks. He has given multiple lectures nationally and via social media. Scott currently works at Wirral University Teaching Hospital in general cardiology and is highly proficient in all aspects of this. He has leadership roles locally for The Cheshire and Merseyside Health and Care Partnership and he is the immediate past-president of the British Association for Cardiovascular Prevention and Rehabilitation (BACPR).
Scott prides himself on his down to earth rapport with patients, his ability to explain complex concepts in basic language and he tries hard to treat every patient like family. He is married (to another Doctor!) and they have three young boys. He doesn't get to golf as much as he would like these days. You can keep up with his activities on twitter @DrScottMurray.

Professor Bijan Najafi
Director of Clinical Research
Assigned: 01.01.0000
Professor Bijan Najafi
Professor Najafi is currently serving with the Baylor College of Medicine, Houston, Texas as a tenured-professor and Director of Clinical Research in the Division of Vascular Surgery.
He has a broad background in bioengineering with specific expertise in digital health. He completed his Ph.D. in Bioengineering at E.P.F.L (Switzerland) followed by postdoc in Neuroscience at Harvard University (USA).

He has published over 220 scientific publications in peer reviewed journals with over 12.3k citations. He is been listed amongst the top 1% of scholars worldwide in 2021 by the Expertscape's PubMed-based algorithms in the area of leg ulcers and diabetic peripheral neuropathy.