Annual conference 2022: Speakers O - Z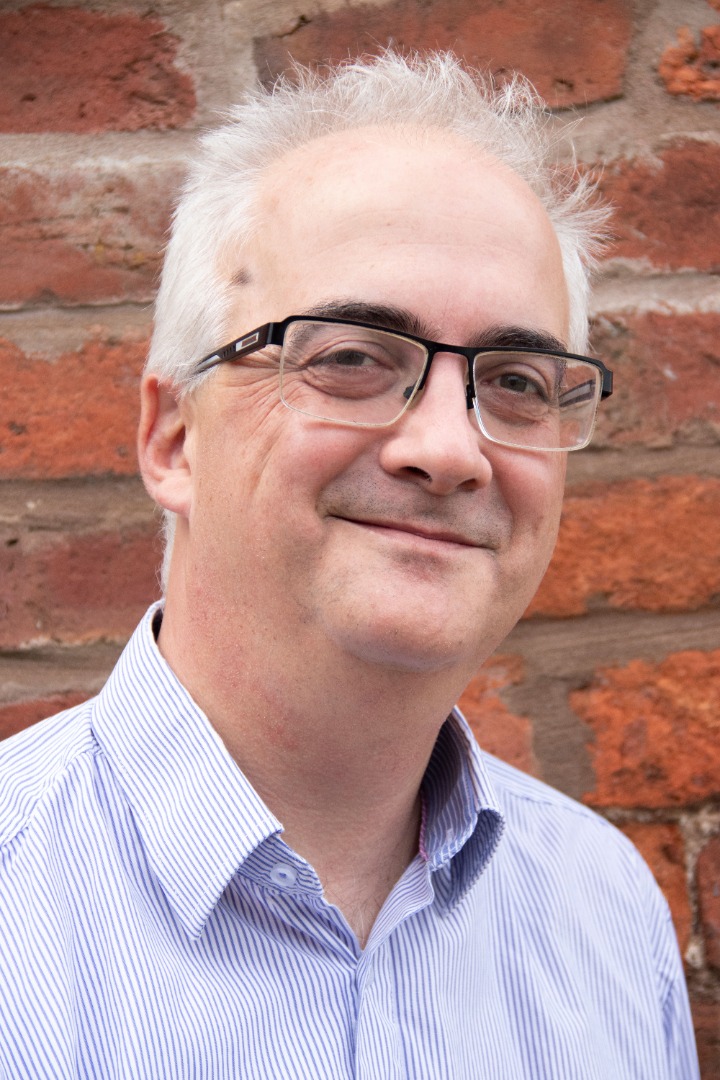 Dr Jon Packham
Consultant Rheumatologist and Clinical Associate Professor in Rheumatology
Assigned: 01.01.0000
Dr Jon Packham
Dr Jon Packham has worked for 20 years as a Consultant Rheumatologist at the Haywood Hospital, Stoke on Trent. With a clinical specialist interest in axial spondyloarthritis (axSpA) and psoriatic arthritis (PsA), he leads a large truly multidisciplinary specialised spondyloarthiritis (SpA) clinic.

He is a clinical academic rheumatologist and an associate clinical professor at the Academic Unit of Population and Lifespan Sciences, Nottingham University, supervising PhD and Masters students. His research includes: identifying and reducing the delay to diagnosis in axSpA, measuring axSpA quality of life, measuring and treating fatigue in axSpA and community studies of axSpA and PsA.

He has been a clinical expert member on a number of NICE committees for spondyloarthropathy clinical guidelines / quality standards and SpA related technology appraisals. He has worked closely with the National Axial Spondyloarthritis Society, presenting data on pathways influencing delayed diagnosis to a recent All-Party Parliamentary Group on axSpA.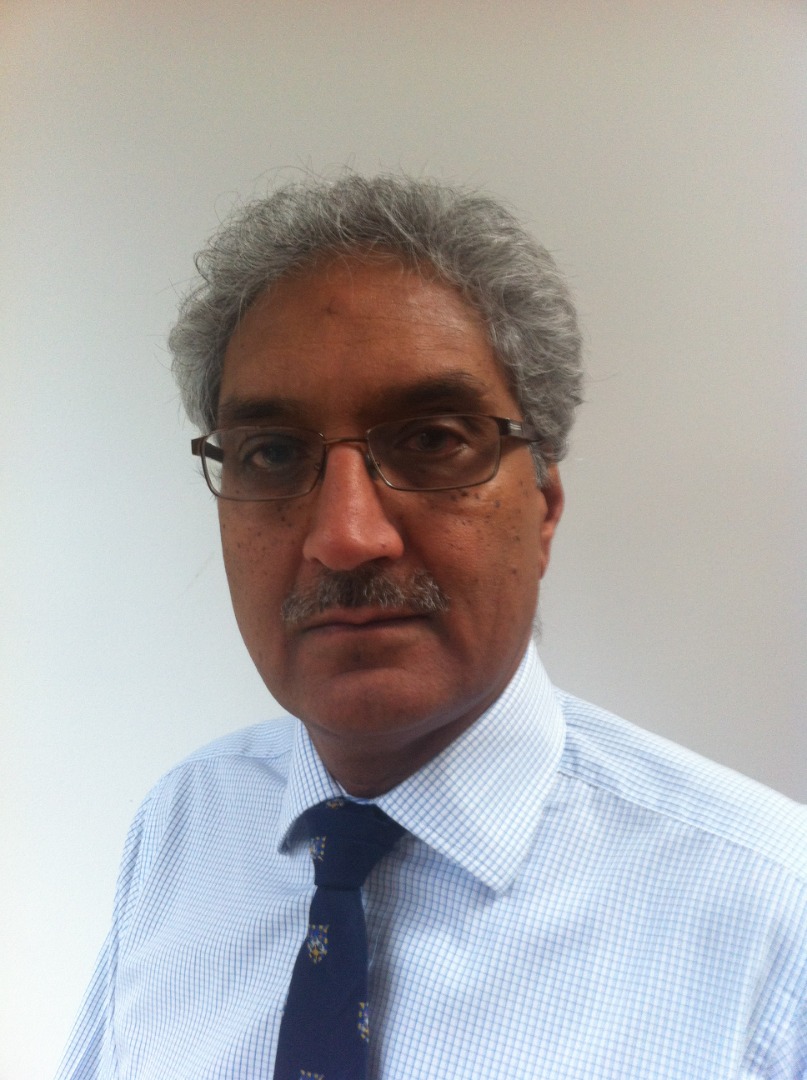 Nat Padhiar
Consultant Podiatric Surgeon & Honorary Clinical Professor of Podiatric Sports Medicine
Assigned: 01.01.0000
Nat Padhiar
Prof Nat Padhiar BSc (Hons) MSc PhD CSci FRCPodS(Lon) FHEA FFPM RCPS(Glas)
Consultant Podiatric Surgeon, Honorary Clinical Professor of Podiatric Sports Medicine, Queen Mary University of London. Adjunct Professor, Queensland University of Technology, Brisbane, Australia.

Nat held the position of Consultant Podiatric Surgeon at The Royal London Hospital 1991-2011. He currently works in the private sector, The London Independent Hospital.

Nat Padhiar was part of the medical services for LOCOG during the planning stages and the Clinical Lead for Podiatry at The London 2012 Games and was based in the Polyclinic, Olympic Village in Stratford for the entire period of Olympic & Paralympic Games 2012.

He is also an Honorary Clinical Professor in Podiatric Sports Medicine, Internal Examiner, Course Director of Podiatric Sports Medicine and 2 Module Leader in the Centre for Sports & Exercise Medicine (CSEM), William Harvey Research Institute, Queen Mary, London University.

In his professional capacity he has been part of the medical team and has attended World Student Games (1991), Commonwealth Games (2002), Island Games (2003), Everest Marathon (1993,1995), Mongolian Sunrise to Sunset Marathon (2001-2003), Daily Telegraph/British Brain & Spine Foundation London Marathon Team (1999-2007), London Triathlon (2005) and London 2012 Olympic & Paralympic Games (2012).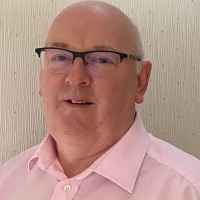 James Pickard
Consultant Podiatric Surgeon
Assigned: 01.01.0000
James Pickard
Jim qualified from the Northern College of Chiropody in 1979. He maintained his links with the Northern College as a clinical teacher and then lecturer before taking up a senior lecturer post in podiatry at Huddersfield University. He went on to become course leader and Head of Division before leaving the university's staff in 2016.

He entered surgical practice gaining Fellowship in 1995 and has worked with Mid Yorkshire Hospitals Trust since 1997 firstly in a seconded post from the University and then taking up a substantive post. He still has connections with Huddersfield University and undertakes occasional lectures on the MSc Theory of Podiatric Surgery and the Master of Podiatric Surgery pathways. He is a surgical tutor for the Royal College.

Professionally, he chaired the Manchester Branch in the 1980s, sat on Council in the 1990s and was the first chair of the Professional Practice Committee. More recently he was Vice Dean of the Surgical Faculty. His academic, surgical and HCPC partner roles played a significant part in guiding the 10-year process that culminated in the new HCPC annotation for Podiatric Surgery. He still sits on the College's Medicine Committee and ACG.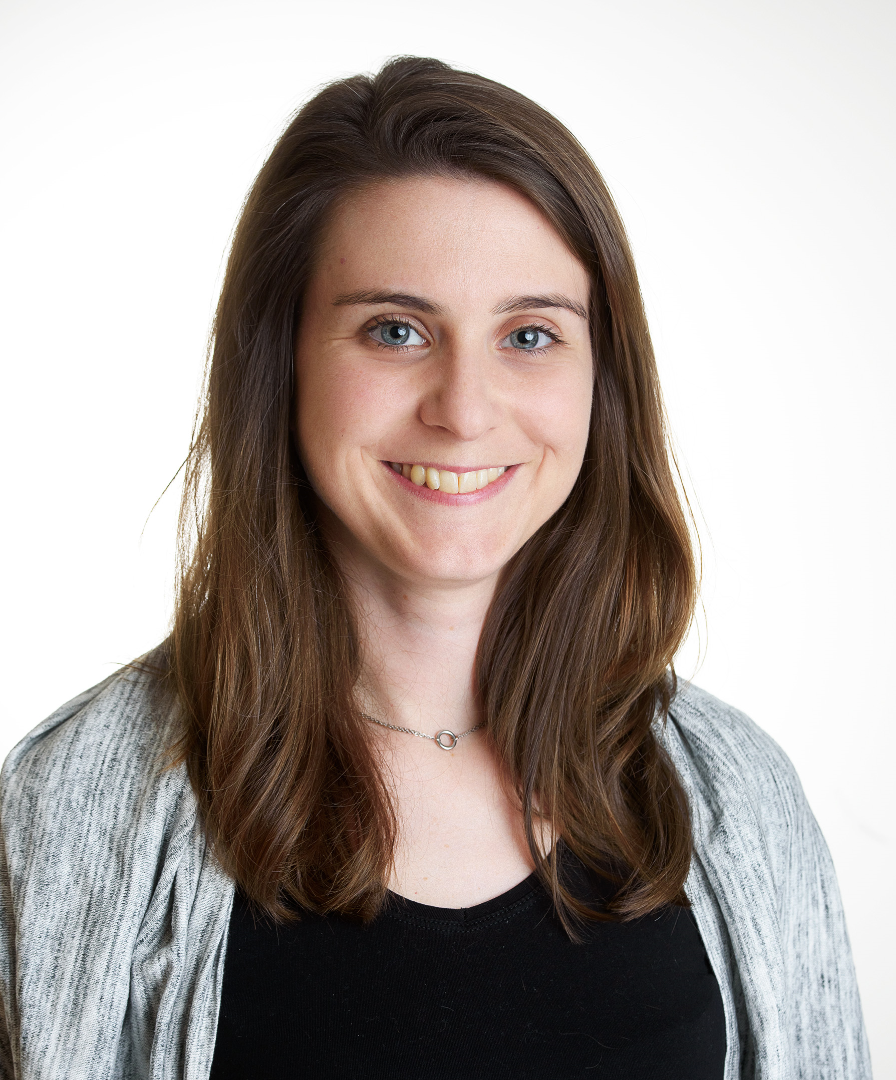 Carina Price
Research Fellow
Assigned: 01.01.0000
Carina Price
Dr Carina Price is a sport biomechanist by background and has been undertaking research relating to the foot and footwear for the past 13 years within the Human Movement and Rehabilitation research group at the University of Salford. She is committed to the integration of biomechanics research into product and the development of novel methodologies for quantitative biomechanical research.

Other themes relating to her work in footwear include the exploration of wearers in terms of footwear customisation, fitting advice and their footwear preferences.

She also has a particular interest in the development of gait in infancy from her time on the Great Foundations Initiative. She works with industry including Clarks Kids and Wearer-Tech to integrate biomechanical knowledge directly into product development cycles and the evidence base of industry.

Currently she sits on the steering committee for the International Foot and Ankle Biomechanics group (i-FAB) and is an active member of the Footwear Biomechanics Group (FBG).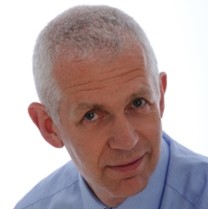 Trevor Prior
Consultant Podiatric Surgeon
Assigned: 01.01.0000
Trevor Prior
Trevor Prior is a Consultant Podiatric Surgeon at Homerton University Hospital. He works in private practice, is a Senior Clinical Lecturer at Queen Mary University of London and a Honorary Visiting Senior Clinical Fellow at the University of East London.

His particular areas of interest are foot surgery (including minimal incision techniques), sports injuries, biomechanics/gait analysis, orthoses and diabetic foot complications, lecturing both nationally and internationally. He has worked extensively with elite and professional sports men and women in a wide range of disciplines, including football, rugby, cricket, athletics, hockey, badminton. He is a director of P2L, a company specialising in bespoke performance footwear and Run3D, a company providing advanced 3D gait analysis. He was an elected member of the Council of the Society of Chiropodists and Podiatrists and past Dean of the Faculty of Podiatric Surgery.

He is the UK representative on the Vasyli Think Tank and the Vionic Innovation lab, involved in the development of orthoses, part of the Salomon Think Tank involved in the development of running shoes and is a reviewer for Gait & Posture, Clinical Biomechanics, JAPMA, The Foot and The Journal of Foot and Ankle Research.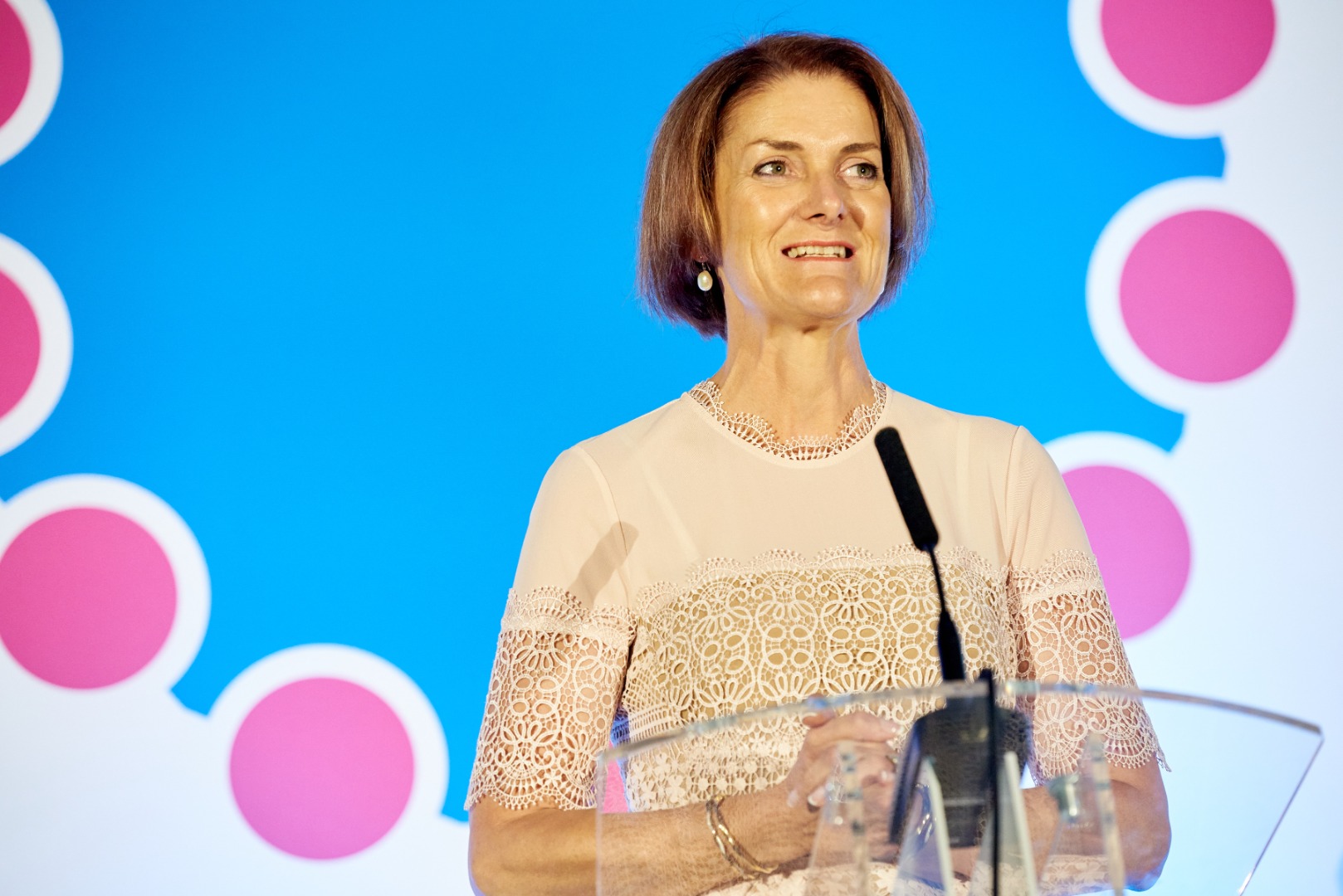 Suzanne Rastrick
Chief Allied Health Professions Officer
Assigned: 01.01.0000
Suzanne Rastrick
Suzanne was the first Allied Health Professional (AHP) to hold a substantive Director of Nursing post in both providing and commissioning organisations.

She became Chief Executive of a Primary Care Trust, where a particular highlight was having responsibility for delivering health resilience and 'blue light' services during 2012 Olympic sailing events held in Dorset.

She subsequently gained authorisation for a large Clinical Commissioning Group, before moving to her current post with NHS England, where she was appointed as CAHPO in 2014.

Her vision to utilise crowdsourcing in the development of the strategy AHPs into Action (NHS England, 2017) has been recognised as ground-breaking in policy development.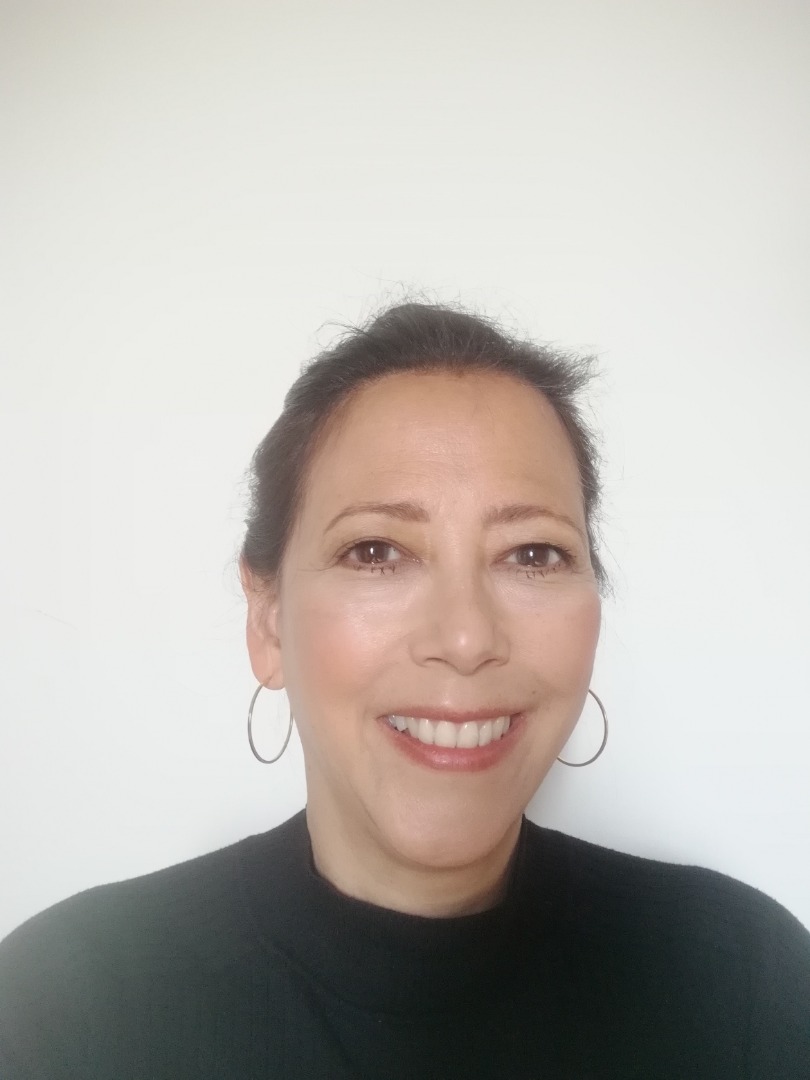 Dr Sarah Reel
Senior Lecturer
Assigned: 01.01.0000
Dr Sarah Reel
Dr Sarah Reel is a senior lecturer at the University of Huddersfield and a consultant forensic podiatrist and expert witness with Sheffield Teaching Hospitals NHS Foundation Trust. She was awarded a PhD for her research in bare footprint identification by the University of Leeds in 2013. She is the Chair of the Forensic Podiatry Special Advisory Group for the Royal College of Podiatry.

Sarah is also a Fellow of the Royal College of Physicians and Surgeons Faculty of Podiatric Medicine (Glasgow), a Fellow of the Higher Education Academy, a Fellow of the Royal College of Podiatry, an examiner for the Faculty of Forensic & Legal Medicine of the Royal College of Physicians of London, a lead assessor for the Chartered Society of Forensic Sciences and a Chartered Scientist (Royal College of Podiatry).

She holds a Certificate of Professional Competency in footprint evidence and is registered with the UK National Crime Agency Expert Advisers database.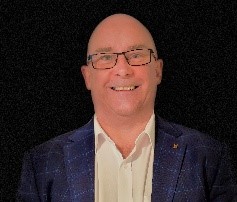 Mark Rees
British Orthopaedic Association National Casting Training Advisor
Assigned: 01.01.0000
Mark Rees
Mark qualified as an Operating Department Practitioner (ODP) within the Royal Army Medical Corps (RAMC) in 1990. Following several operational tours to Belize, Northern Ireland, Bosnia, and the Falklands, he was appointed as a Senior Lecturer within the Tri Service Royal Defence Medical College for ODP training where, following attendance on the Stanmore BCC course in 1995, he developed, implemented, and led the Tri Service Orthopaedic Practitioner Conservative Fracture Management Course.
Following 15 years in the military Mark joined 3M as a clinical specialist for the Orthopaedic Immobilisation business where he taught country wide on functional stabilisation principles and combi-casting techniques and six months in an honorary contract at Oxford University Hospital placing Vascular Access Lines. He also maintains his ODP HCPC registration through clinical practice at weekends managing a complex of four operating theatres.
Mark has continued to be involved in the British Orthopaedic Association British Casting Certificate Exams in Stanmore since 1995 as a patient model, holder and examiner and has kept involved and up-to-date in orthopaedics through attendance at conferences and study days.
Mark is currently appointed as the British Orthopaedic Association National Casting Training Advisor.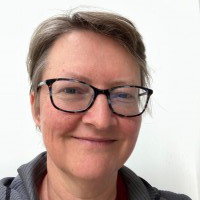 Rachel Sam
Consultant Vascular Surgeon
Assigned: 01.01.0000
Rachel Sam
Consultant vascular surgeon working in Birmingham and Sandwell for 13 years.


Interest in lower limb wound care. Founder member of the Birmingham, Sandwell and Solihull lower limb collaboration - Stop Limb Loss - a group of primary, secondary and community health care professionals aiming to improve outcomes for people with lower limb wounds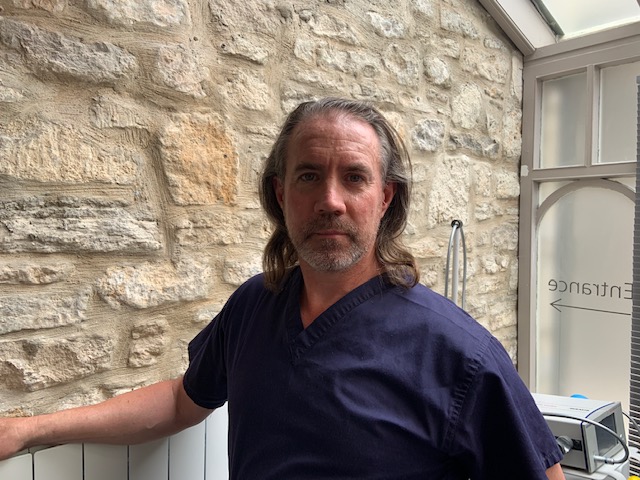 Johnathan Scott
Student podiatrist (apprentice)
Assigned: 01.01.0000
Johnathan Scott
Johnathan is a recently retired full career army soldier and late entrant Officer, who reached the rank of Major. He served in the Corps of the Royal Electrical and Mechanical Engineers between 1988 and 2020 as an aircraft technician and professional engineer. He has been deployed globally in support of numerous operations and notably, completed seven tours in Iraq, where he was awarded the Queen's Commendation for Valuable Service, and two tours in Afghanistan. Johnathan's last role prior to retirement was Chief Aircraft Engineer (Army) for Remotely Piloted Air Systems.

Johnathan is currently studying podiatry as an Apprentice with Plymouth University while working within a busy private practice in Dorchester, Dorset.

Pam Smith
Vascular Specialist Podiatrist
Assigned: 01.01.0000
Pam Smith
Pamela Smith is a Vascular Specialist Podiatrist working in Salford, Greater Manchester.

In 2012 she was instrumental in setting up the Salford lower limb vascular assessment service. Her role is to assess and diagnose peripheral arterial disease in community clinics and to support patients to manage their disease and make lifestyle changes to help reduce their cardiovascular risks. She collaborated with the cardiac rehab team and vascular surgeons to develop a supervised exercise programme for patients with symptoms of claudication. These developments have both been recognised by NICE as examples of good practice.

She is a regular speaker for the College of Podiatry on the diabetes foot module and the new vascular module. She has had articles relating to peripheral arterial disease published and posters presented. She has also presented at national and international conferences.

Her vascular role also involves teaching and mentoring podiatry students, podiatry colleagues and other AHPs to detect early peripheral arterial disease, reducing outcomes of lower limb amputations and death.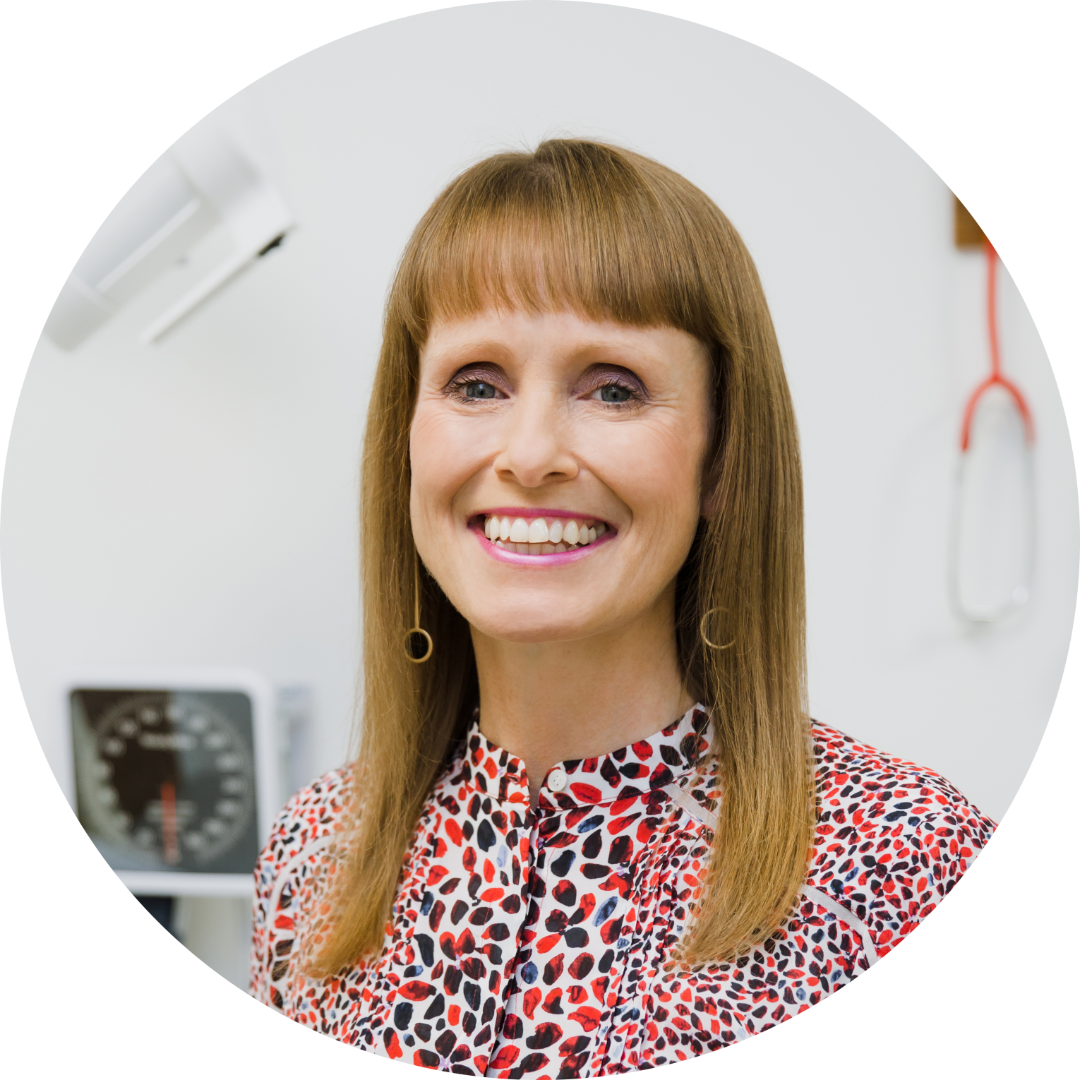 Dr Cath Spencer-Smith
Consultant Physician in Sports and Exercise Medicine
Assigned: 01.01.0000
Dr Cath Spencer-Smith
Dr Cath is Consultant in Sport and Exercise Medicine, and an award-winning Private Practice business and marketing expert.
She helps clinicians to grow highly profitable practices that attract their ideal clients and is founder of the Private Practice Ninja Academy.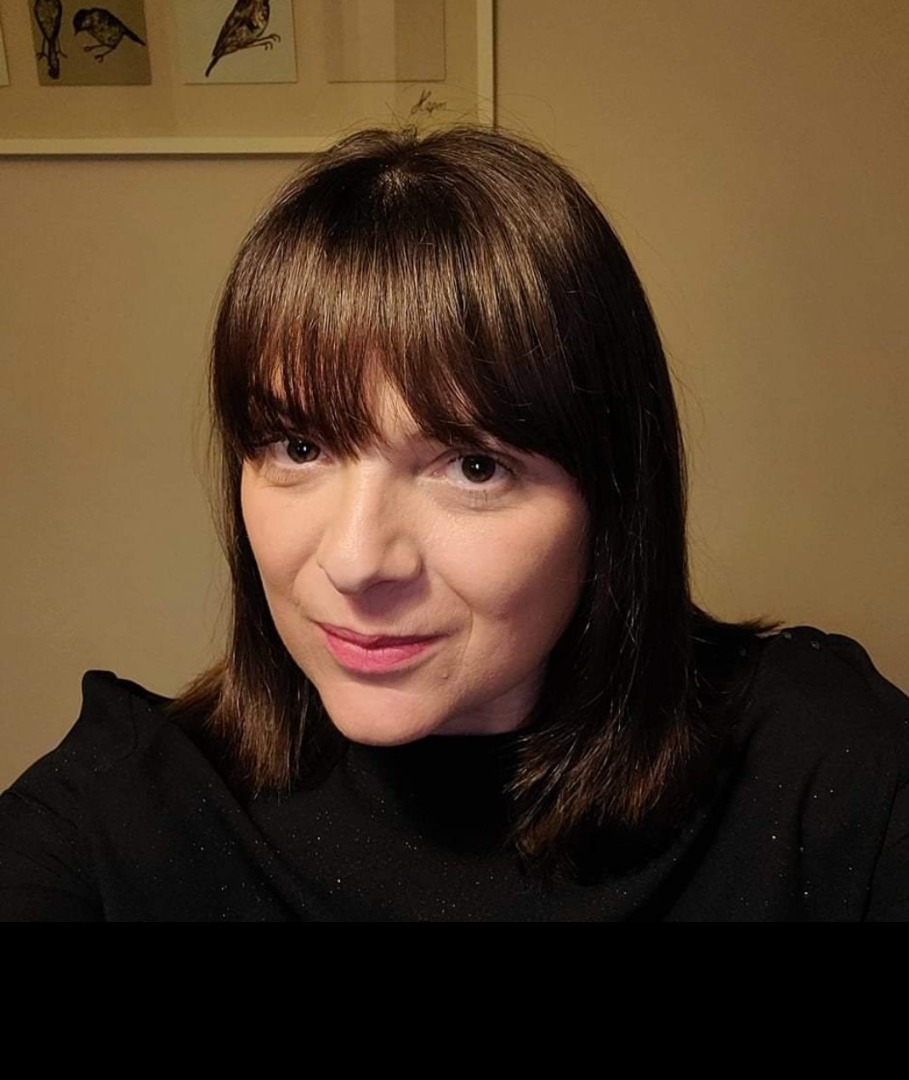 Jennifer Stone
Apprenticeships Relationship Manager (London Region)
Assigned: 01.01.0000
Jennifer Stone
Jennie works for Health Education England, as part of the National Talent for Care Team.
Offering strategic support to the NHS on all aspects of apprenticeship development, delivery and implementation, working with all NHS Trusts across London.
Jennie started working in the NHS back in 1999; she began her NHS career as a tutor in Dental Nursing and has been involved in NHS apprenticeships for the past 11 years.
Jennie is very passionate about apprenticeships as a great tool to recruit new talent to the NHS but also to upskill the existing workforce and offer career pathways and progression.
Her aim is to ensure apprenticeship programmes are at the heart of workforce plans, whilst bringing specialist knowledge and guidance that will support the NHS in developing high quality apprenticeships.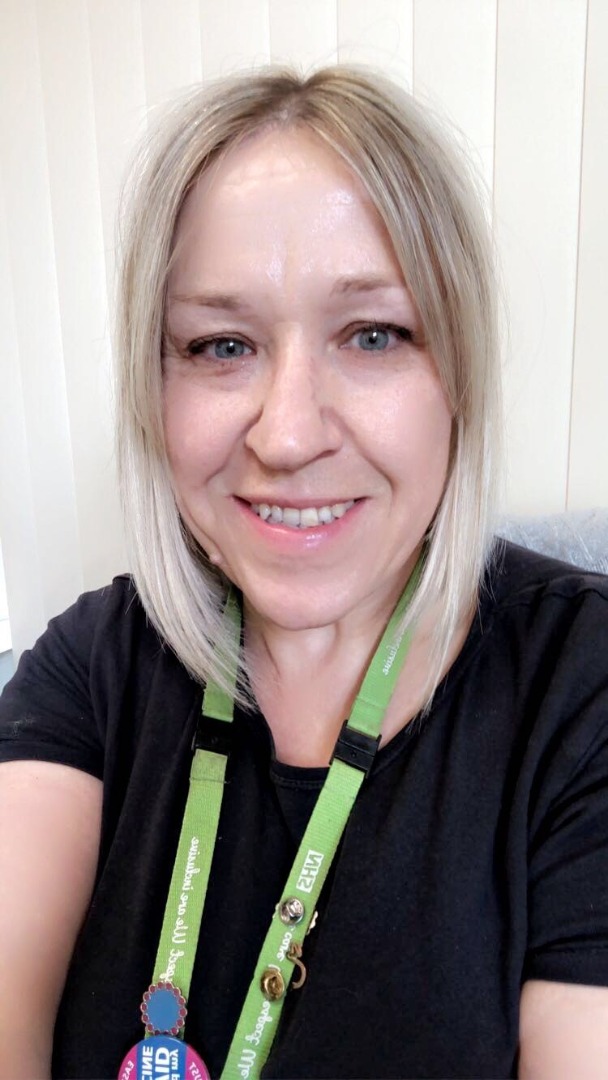 Emma Stoneman
Chair, Royal College of Podiatry Apprenticeship Group
Assigned: 01.01.0000
Emma Stoneman
Emma qualified from Durham in 1998 and has worked in the NHS for almost 24 years.
She is currently the Professional Lead for Podiatry at East London Foundation Trust, Deputy Therapy Lead in Bedfordshire and Chair of East of England Podiatry Prescribing group.

Emma is Chair of the Royal College of Podiatry Apprenticeship Group and as an accredited coach Emma enjoys facilitating others with their personal growth. Her proudest moment was being invited to Stormont in Belfast to deliver a presentation on the apprenticeships to the Health Minister Robin Swann where she was able to share her experiences developing podiatry apprenticeships in England.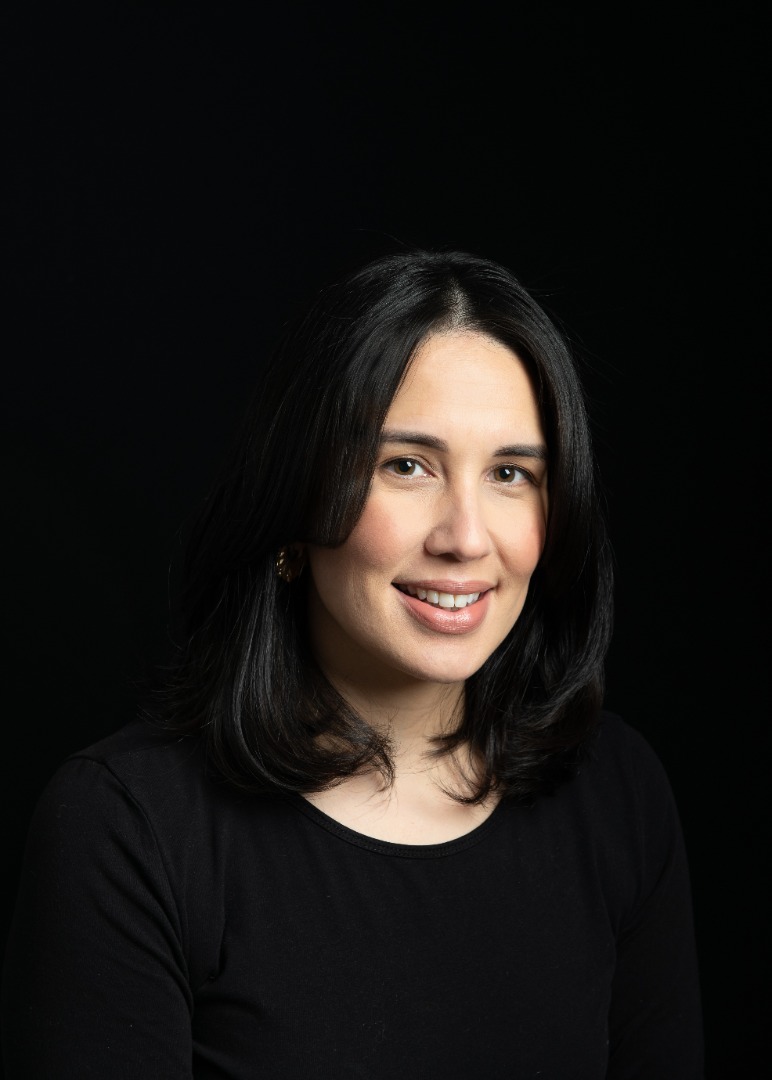 Jade Tang
Podiatric Surgeon
Assigned: 01.01.0000
Jade Tang
Jade Tang is a registered Podiatric Surgeon with over 10 years' experience working in the NHS and private sector. Jade qualified as a podiatrist from UEL in 2010 and went on to achieve a Masters in Podiatric surgery in 2015. Jade became a surgical fellow in 2019 whilst training at West Middlesex University Hospital and is annotated as a surgical practitioner and an independent prescriber.

Jade enjoys presenting on lower limb pathology and surgical intervention and has lectured both nationally and internationally. Jade proudly runs a Journal Club for the Southern Deanery which she founded to bring surgeons together to discuss and debate current practice and surgical concepts.

Rachel Vernon
Specialist Podiatrist
Assigned: 01.01.0000
Rachel Vernon
Rachel graduated from Salford University with a first degree honours in Podiatry in 2016 having previously studied Law and History at degree level. She went on to study the Forensic Podiatry MSc at the University of Huddersfield graduating in 2020 with a distinction.

Rachel works full time as a Specialist Podiatrist at Sheffield Podiatry Services, specialising clinically in Diabetes. She has also worked alongside the forensic podiatry team in Sheffield since completing the Forensic Podiatry MSc.

Rachel is an active member of the Forensic Podiatry Special Interest Group and the Royal College of Podiatry. She has published in Podiatry Now and the Journal of American Podiatric Medical Association.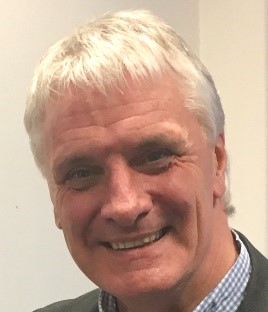 David Wylie
Associate Director NMAHP
Assigned: 01.01.0000
David Wylie
David has been involved in podiatric and AHP leadership for over 25 years. He is a Fellow of the Faculty of Podiatric Medicine within the Royal College of Physicians and Surgeons (Glasgow) where he is also Dean Elect and Director of Professional Education. He has two post-graduate degrees, and his research into organisational culture and AHP leadership, together with publications describing large scale service and system redesign, provide national and international speaking and consultancy opportunities.


David has been described as 'forcefully optimistic' and has a track record of delivering whole system redesign and cultural transformation programmes to support radical improvements in service delivery, organisational performance and digital transformation.
A Leadership finalist at NHS Scotland's 2016 Scottish Health Awards, David is a Glasgow Warriors season ticket holder and enjoys pub quizzes, single Islay malts and a fine red Rioja.