PHYSIOTHERAPY OR PODIATRY A TALE OF TWO GRADUATES…
Being a Podiatrist
Careers Information
Podiatry Student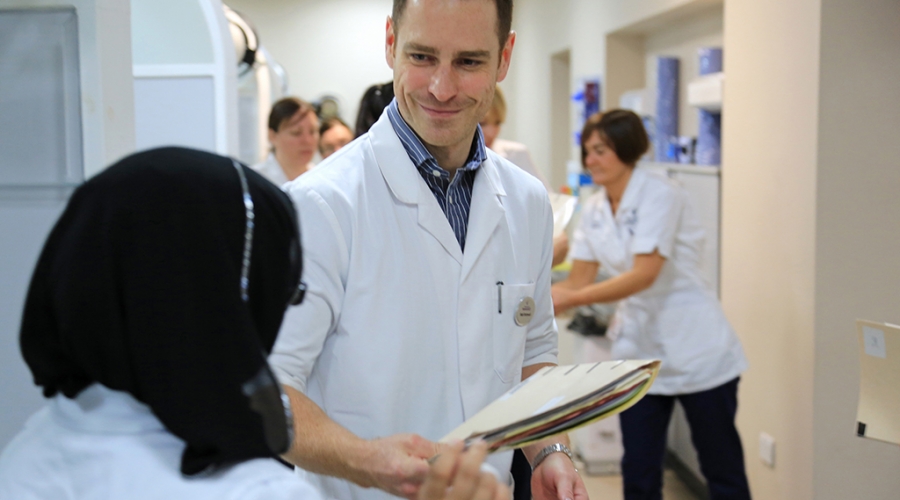 Graduates Stella Meadows and Stephanie Speight tell us how they both wanted to be physiotherapists but ended up studying podiatry at The University of Huddersfield. Stella's story "I had originally applied to Huddersfield for the Physiotherapy degree, I was asked to join an open day for Podiatry, having no clue whatsoever what podiatry was all […]
GRADUATES STELLA MEADOWS AND STEPHANIE SPEIGHT TELL US HOW THEY BOTH WANTED TO BE PHYSIOTHERAPISTS BUT ENDED UP STUDYING PODIATRY AT THE UNIVERSITY OF HUDDERSFIELD.
STELLA'S STORY
"I had originally applied to Huddersfield for the Physiotherapy degree, I was asked to join an open day for Podiatry, having no clue whatsoever what podiatry was all about I agreed after doing some research. I found the course offered me a larger scope of practice, with a range of areas to specialise in such as Musculoskeletal and biomechanics, Diabetes and wound care, you can even go for further training to qualify as a podiatric surgeon.

I have made many friends from all age groups and have thoroughly enjoyed completing my degree here at Huddersfield".
STEPHANIE'S STORY
"Originally I didn't apply to Huddersfield to do Podiatry, I applied to do physiotherapy but I received a call asking if I would be interested in a change in course. My initial reaction was, no, I didn't want to cut toenails for living. However, keeping an open mind, I was invited to an open day in order to get a feel for what the course would entail. Here I realised there was so much more to podiatry than toenails, and there is something to suit everyone whether it is wound care, gait analysis, musculoskeletal clinics including manufacturing insoles, and even surgery. There are so many options you can take after leaving university too, you have the option of working within the NHS, a private practice or furthering your education and undertaking a postgraduate degree and specialising in areas such as surgery, musculoskeletal and forensics.

I 100% do not regret my decision to change courses. I am now on my way to becoming specialised in the lower limb, and not just toenails.
Thank you for stopping by to read our blog. Please share this story if you think someone you know might be interested in reading it.
Until next time
The Podiatry Careers Team