WHERE SHALL I #STUDYPODIATRY…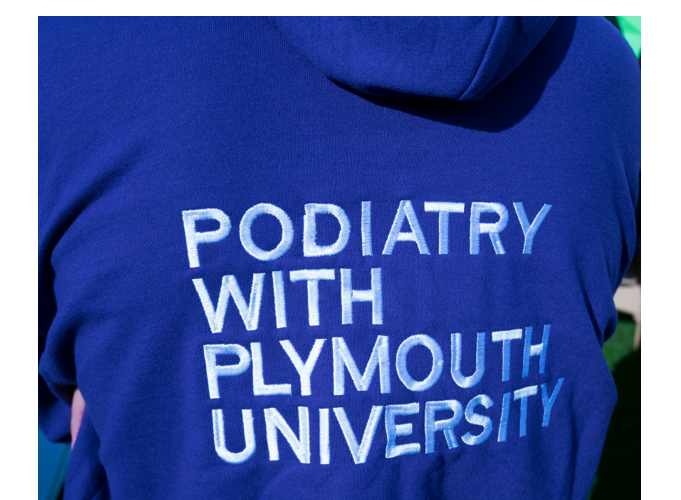 Our blog this week gives you information on studying and applying for podiatry at the University of Plymouth Choosing your university is a big decision and it needs to be right for you. If you are looking for a top three modern university with its own medical and dental school plus newly built student accommodation, purpose […]
OUR BLOG THIS WEEK GIVES YOU INFORMATION ON STUDYING AND APPLYING FOR PODIATRY AT THE UNIVERSITY OF PLYMOUTH
Choosing your university is a big decision and it needs to be right for you. If you are looking for a top three modern university with its own medical and dental school plus newly built student accommodation, purpose built skills and teaching facilities, and a friendly, research driven and engaging teaching environment and eight third year scholarships with up to £5000 towards your student fees which ONLY Plymouth podiatry students can apply for… look no further!
THERE'S STILL TIME TO APPLY
If you are considering applying for BSc (Hons) Podiatry at the University of Plymouth you can register with us from 30th June 2017 via our pre-clearing portal https://www.plymouth.ac.uk/study/applicant-journey/apply . Our central admissions team will be available to talk to you and will contact you again prior to clearing in August to see if you would like more information from a student ambassador or admissions tutor. The portal will guide you through the whole admissions journey and signpost you up to the point where you accept a place with us. When you register with us for clearing after 30th June we start to get to know you and ensure that you have all the information you need plus plenty of time to plan and prepare to join us in Plymouth.

WHY NOT COME TO AN OPEN DAY?
We would love to meet you in person too at our next Open Day on 28th June 2017
https://www.plymouth.ac.uk/study/open-days/ugopendays.
Here you will have the chance to explore our campuses and libraries, students' union and cafes as well as meet the staff and some students on the course. We have an interactive stand ready for you to try out your clinical skills on and our research labs are set up to inspire your imagination for your final year projects. We will take you to see the purpose built NHS podiatry clinical unit where our students begin their clinical training and which remains their clinical home throughout the course when not on placement, and you can ask any questions you have in your own time.
GIVE EMMA A SHOUT TO FIND OUT HOW TO #STUDYPODIATRY
Thank you for stopping by to read our blog. Please share this story if you think someone you know might be interested in reading it.
Until next time
The Podiatry Careers Team