10 OUT OF 10 FOR PODIATRY TRADE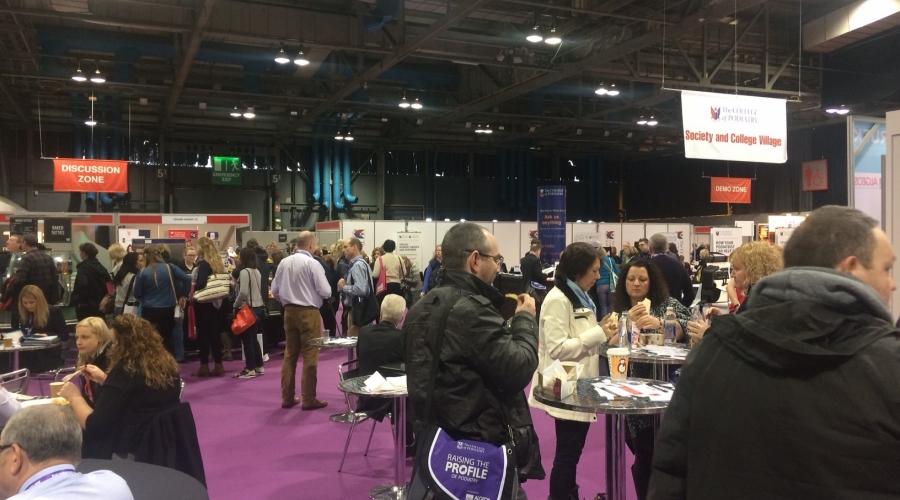 For Supporting Conference & #StudyPodiatry The annual College of Podiatry conference is a wonderful opportunity for all of the organisations who make up the trade element of the podiatry profession, to come and show off their products and services to a large number of podiatrists. The different companies that support the profession range from those […]
FOR SUPPORTING CONFERENCE & #STUDYPODIATRY
The annual College of Podiatry conference is a wonderful opportunity for all of the organisations who make up the trade element of the podiatry profession, to come and show off their products and services to a large number of podiatrists.
The different companies that support the profession range from those selling clinical consumable products, technical assessment equipment, clinical management software, footware, patient aids for living, clothing suppliers, clinical equipment or training services.
THE TRADE EXHIBITION

A big part of the conference is the trade exhibition where these businesses display demonstrate and sell their products and services. Made up of fifty different stands the exhibition is the place where all the delegates congregate during coffee breaks and at lunch time.
It's an opportunity to learn about new developments, try out new pieces of equipment or get questions answered.
As well as being an intrinsic part of the conference experience, this year the trade companies have been supporting us in our #StudyPodiatry campaign by putting themselves in the frame and sharing the message via social media.
We would like to give a big thank you to all of the trade companies who have pitched in and given us there time to support the campaign.
THANK YOU
Thank you for stopping by to read our blog. Please share this story if you think someone you know might be interested in reading it.
Until next time
The Podiatry Careers Team