Black History Month 2023: Celebrating sisterhood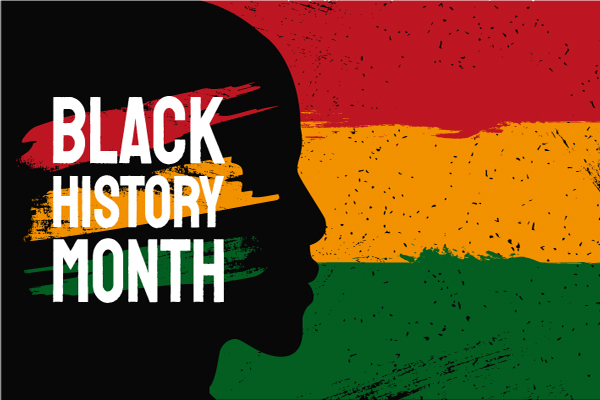 October is Black History Month, a chance to reflect on the contributions that people of colour make to our nation. This year's theme is 'celebrating sisterhood'
Throughout October, the College will focus on women of colour who have contributed to the profession. Yaw Nimoh of the RCPod EDI group spoke to some of the inspirational women in podiatric practice today.
In this blog post, we're sharing the experiences of two black female podiatrists, both of whom have a wealth of experience across the field.
Leah Asante is a Senior Lecturer in Podiatry at the University of Huddersfield.
"My first podiatry role was in Ealing (NHS) in 2003. By 2004 I was seconded to the joint lead Biomechanics Podiatrist role, before being appointed permanently. From this role, I was involved in the set-up of the External Scope Practitioner Clinic working alongside specialist physiotherapists, amongst other projects within the acute setting.

"In 2016 I started my journey into management and was later appointed Podiatry Clinical Team Lead, managing the podiatry team.

"In 2020 I moved into academia, which I absolutely love. I love being in this position where I can help and positively influence the lives of these new budding podiatrists. Being part of that moulding and development process, I want this next generation to be the best podiatrists and people they can be, and to have a true understanding of how expansive the field of podiatry really is.

"Lastly, I love the fact that I can be part of research that can make a difference."
Deidre Bramble is a diabetes podiatrist, based in the North of England.
"When my podiatry course started, there were three black people and by the end only two.

"Today, it's exciting to see the diversity amongst the university students, lecturers, support staff and NHS workforce.

"Podiatry is the most varied occupation with vast amounts of opportunities to grow and I have just celebrated ten wonderful years in the profession.

"I've worked in private practice with various groups of people such as but not limited to, athletes, children, those living with diabetes and peripheral arterial disease across Australia.

"I hope to see more black people in the profession because relatability and representation matter."


Systematic change
In a profession where they are a minority, black podiatrists have paved the way for systemic change. We can see this through the work of Dr Iheoma Amaeshi, whose collaboration with NHS Education for Scotland has reshaped public health for their allied health practitioners.
Across the healthcare sector steps are being made to push for more equitable treatment and outcomes. The current long-term plan in the NHS focuses on reducing health inequalities.
There are also passionate students like Monique Clearly who are undertaking work to help podiatrists identify how different conditions present on people with differing skin tones, crucial work if we are to stamp out ethnicity-based inequities.
A workforce reflective of the general population
Black History Month offers a moment to reflect on the importance of cultural awareness among podiatrists and the impact this can have in enhancing patient-centred care.
To truly achieve more equitable health outcomes, it's important to have a workforce that's reflective of the general population. Like many healthcare professions, we've come a long way in podiatry but there's still more to be done to ensure that patients receive culturally competent care at all levels.
By acknowledging and celebrating the accomplishments of our black podiatrists, we inch closer towards a more inclusive and equitable future. Therefore, as a profession, it is pivotal to embrace diversity and inclusivity in meaningful, tangible ways.
The College is celebrating inspirational women of colour in podiatry throughout October. Visit our social media channels to meet the women our members nominated to shine a light on during the course of this year's Black History Month.