Black History Month: Celebrating the achievements of black women in society
Blog
Black History Month
Celebrating our sisters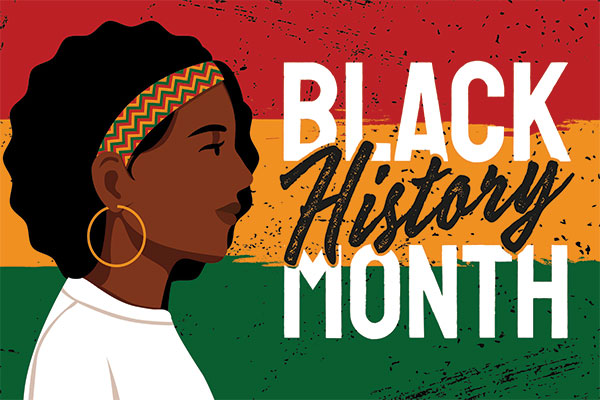 As part of this year's theme, "Celebrating our sisters", we reflect on the countless inspirational black women who have made significant contributions to society
Black History Month is an important time to honour and celebrate the achievements of inspirational black women who have made significant contributions in various fields. This year's theme, "Celebrating our sisters" highlights the remarkable accomplishments of black women in society. Let's explore a few examples of these inspirational figures.
One exceptional woman to mention is Mary Seacole, a Jamaican-born nurse who dedicated herself to caring for wounded soldiers during the Crimean War in the nineteenth century. Despite facing racial prejudice and adversity, Seacole established the British Hotel near the battlefields, providing vital medical care, comfort, and supplies to soldiers. Her unwavering resilience, compassion, and determination continue to inspire generations.
Diane Abbott is another noteworthy figure, having made history in 1987 as the first black woman to be elected to the House of Commons in the UK. Abbott has been a steadfast advocate for social justice, challenging racial and gender inequalities throughout her career. Her achievements serve as a testament to the power of representation and the significance of diverse voices in shaping policies and driving meaningful change.
In the realm of literature, we find the captivating voice of Andrea Levy. As a British author of Jamaican heritage, Levy explored themes of identity, race, and history in her highly acclaimed novel Small Island. Through her work, she shed light on the experiences of Caribbean immigrants in post-World War II Britain, emphasising the resilience and strength of black women in the face of adversity.
Baroness Valerie Amos is a prominent British politician and diplomat. In 1997, she became the first black woman to serve in the British cabinet as Secretary of State for International Development. Later, she became the first black woman to lead a major British university as the Director of the School of Oriental and African Studies (SOAS) at the University of London. Her groundbreaking achievements in politics and academia have paved the way for future generations.
Malorie Blackman is a renowned British author. Her critically acclaimed young adult novel series Noughts & Crosses explores themes of race, discrimination, and love in a dystopian society. Blackman's work has challenged stereotypes, sparked important conversations, and inspired young readers with thought-provoking storytelling.
These examples merely scratch the surface of the countless inspirational black women who have made significant contributions and continue to inspire others. Their stories remind us of the importance of representation, perseverance, and the power of women's voices in shaping history. During this Black History Month, let us come together to celebrate and honour the achievements of our sisters who have paved the way for progress and continue to inspire future generations.