Strengthen ties
Strengthen ties
Associate membership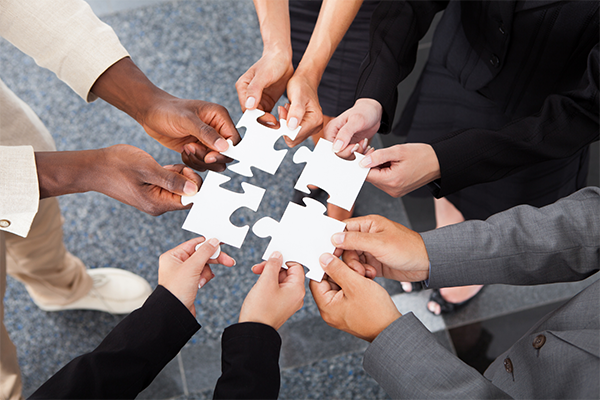 Effective patient care relies on good working relationships between many professions
Podiatrists are in a unique position to improve the lives of the nation. Through their holistic approach to patient care and their in-depth knowledge of the lower limb, they can provide a skill set that no other profession is able. To help podiatry reach its full potential we need to continue to improve the understanding of the profession's full scope, both to the public and other healthcare professionals.
One of the ways we are seeking to do this is by strengthening ties with the other professions involved in lower limb health. Effective patient care relies on good working relationships between many professions, both within foot health and beyond. Health Education England recently published a skills framework that formally recognises practitioners who are not podiatrists within the wider foot health family in England. A framework like this may well be implemented in time across the rest of the United Kingdom. After much debate and consideration, we think now is therefore the time to welcome the whole foot health community into membership of the Royal College of Podiatry (RCPod). By expanding our Associate Membership category, we hope to welcome colleagues from orthotics, and diabetes and vascular care, as well as foot health practitioners and more podiatry assistants. This will enable improved professional collaboration and help drive and influence higher standards of practice across foot and lower limb health, to the benefit of millions of patients across the UK each year.
We also believe that extending our membership offer will support recruitment into the podiatry profession by providing opportunities to encourage those qualified in other professions to embark on training to become a podiatrist. Many of our members already enjoy Associate Memberships of other professional organisations such as the Royal Society of Medicine and the British Dermatological Nursing Group, we wish to apply the successes of these examples to our profession by expanding our existing Associate Membership admittance criteria.
We are keen to hear from our members about ways to increase collaboration between the many professions involved in lower limb health. Members have been contacted by post and email from 25 October to detail how they can get involved.
For more information on the proposals, details of member listening events and to access the survey,
access the member-only information here