The College of Podiatry becomes the Royal College of Podiatry
Royal College of Podiatry
Royal College status
FAQs
branding
post-nominals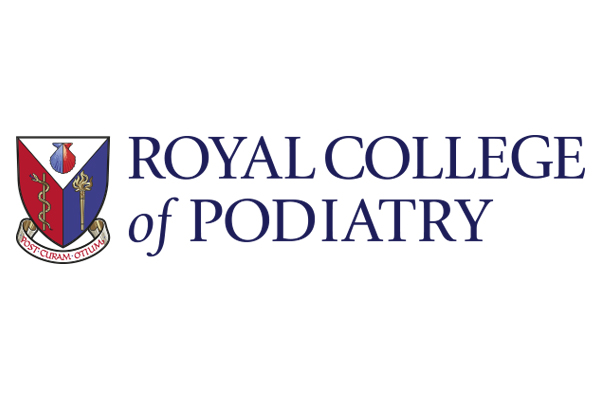 Member FAQs on the College's formal transition to Royal College status following the AGM
Has the College changed its name to become the Royal College of Podiatry?
Yes we have! Royal status is eligible to be used as soon as the letter of confirmation is received from the Cabinet Office however our name will now change after members voted for a change in name and Articles at the College's AGM on 26 June 2021. Our branding has already started to transition and will continue throughout 2021.
Our website is scheduled to become
www.rcpod.org.uk
in July 2021 (please note that this website is not yet currently active and there may be delays to this timeline). Our emails addresses will change from this point also. Redirects from the cop.org.uk address will be in place. As our website is significant in size, it may take time for all our URLs to be fully updated.
What about social media?
Our social media handles have now changed to reflect our identity as a Royal College. We will retain our followers on our existing pages.
How do I refer to myself now as a member?
You may refer to yourself as a member (or Fellow if appropriate) of the Royal College of Podiatry. Unlike with The College of Podiatry, "the" does not require capitalisation unless at the beginning of a sentence.
What are the new post-nominals going to be?
Can I use the new logo?
The RCPod logo is available to members who have agreed to follow the brand guidelines and usage. The logo remains the property of the RCPod and should not be used out with the approved usage categories.


Accredited Practices also have access to a separate set of official logos. More information on how to get new Royal College logos will be disseminated to members in due course.
I own a clinic that uses the branding, do I have to change this?


We appreciate that many practitioners proudly display their professional affiliation within their practice signage and stationery. You may change this immediately if you wish or you can wait until you are next due to order your stationery and change your artwork at this time. Digital presences such as websites and social media can be changed more easily than printed media.
We hope that most members will have had the opportunity to change their branding and post-nominals within twelve to eighteen months of the change to a Royal College but we appreciate that it may take some a little longer.
References to the Society of Chiropodists and Podiatrist and the affiliated logo should have been phased out of marketing materials after this name and logo was replaced in June 2018.
Is the name change an issue for the HCPC?


No, the HCPC has confirmed that our Royal status does not affect the protection of the title of Chiropodist and Podiatrist
Is the name change an issue for the TUC?


No, the TUC are supportive of the new status.