RCPod issues guidance to members about mandatory vaccination legislation
COVID-19
Coronavirus
pandemic
mandatory vaccination legislation
vaccination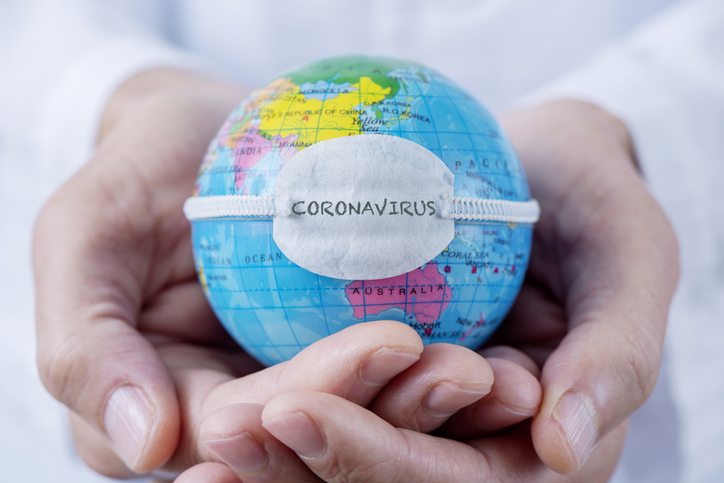 Updated 24 January 2022: Members working in patient-facing roles on CQC regulated procedures in England need to have their first jab by 3 February and be fully vaccinated by 1 April
The Royal College of Podiatry (RCPod) supports the voluntary COVID-19 vaccination programme. It has used its voice to encourage its members to take up the vaccine for their own and their patient's safety.
However, RCPod recognises that not all members - or all healthcare workers - are in a position to be vaccinated. RCPod does not discriminate as to the reasons why individuals decide not to take the COVID-19 vaccine. The College's long-held stance is that educating people about the health benefits of the vaccine is the correct thing to do. Therefore, the College does not support mandatory vaccination.
RCPod, along with other healthcare unions and professional bodies, has liaised with the government about this matter. The College contributed extensively to the government's consultation. RCPod advised that mandatory vaccination may cause significant problems within the healthcare workforce and warned that it could potentially displace 8% of staff who cannot receive the COVID-19 vaccination; this would cause a substantial impact on services.
On 14 December 2021, the government passed the legislation that means that, as a condition of employment, staff who are in patient-facing roles on CQC regulated procedures in England will have to be fully vaccinated by 1 April 2022.

The main points for members to note from the government guidance are that:
It will apply to any healthcare worker working on CQC regulated procedures
There are limited exemptions. These are:



Under 18s
Those who are clinically exempt – if you believe you may be clinically exempt, please speak to your GP/consultant
Those involved in a clinical COVID-19 trial
Those who do not have direct face-to-face contact with patients (ie, a receptionist who only speaks to patients on the phone. Clinicians who only carry out remote consultations. Or a practice owner who only liaises with patients remotely.)
RCPod is working with the government and other stakeholders to highlight the impact of this requirement on service levels. The College expects further guidance for those working in the NHS shortly. The Royal College, along with the other NHS trade unions and the TUC, has called on the government to allow more time before the implementation of this legislation.
Important dates
Under the legislation, as it stands, members need to be aware of the following important dates:
To comply with the legislation, affected health care staff need to have had their first dose by 3 February 2022
Their second dose by the end of March 2022
From 1 April 2022, COVID-19 vaccination will be a condition of deployment for those working on CQC regulated procedures.
How does this affect members who are covered by the legislation?
Those covered by the legislation but have declined and continue to decline the vaccination
If you work in the NHS or on CQC regulated procedures and decide not to have the vaccination and are not covered by an exemption, the legislation gives your employer the power to move you (deploy) from roles that include patient contact. If there is no role into which you can be redeployed, then you could be dismissed from employment.
Being redeployed does not mean that you would necessarily be moved into a role in the same clinical speciality/department or to a role in the same pay band. It is important to note that if you are moved to other duties your pay and other terms and conditions of employment may be affected.
If you are in this position, we strongly advise you to seek guidance from RCPod's Employment Support team. Please contact:
employmentsupport@rcpod.org.uk
Those who will not say whether they are vaccinated or not
Employers will be asked to take all reasonable steps to check your vaccination status. If an employee refuses to reveal their status or offer evidence of vaccination, your employer will likely assume you are not vaccinated. In this case, your situation will be managed as above.
Those who meet the medical exemption criteria
The exemptions under medical grounds are limited. If you believe you are covered, you will need to obtain evidence from your GP. Further guidance will be issued shortly on the exemptions.
Those that don't meet the medical exemption criteria but believe that they should
The grounds for exemption are limited. Medical exemption must be agreed upon by a medical doctor or a midwife. If you have been considered as not exempt on clinical grounds and dispute this then you need to take the matter up again with your doctor/midwife.
If you have not previously had the vaccination but now wish to get vaccinated
Those who have had the first dose of the vaccine and are willing to have the second but have been unwell following the first dose and so have postponed any further doses
You should speak to your employer immediately if this is the case. If you need more advice, then please contact the
Employment Support team
at the College.
If you work in an area covered by the legislation and are fully vaccinated, you may be asked to cover work previously undertaken by an unvaccinated colleague
Implementing the legislation and possible service changes may cause some upheaval in the NHS and other affected areas, with the potential of staff being removed from their duties or even dismissed. If you are asked to take on additional duties and feel that this is affecting your ability to deliver safe and professional patient care, then speak to your workplace rep or the Employment Support team for more advice. Please contact:
employmentsupport@rcpod.org.uk
Private practice members
For private practitioners who have registered their practice with the CQC due to their use of Diagnostic Ultrasound or Registerable Class 4 Lasers, they and their staff will also be expected to be fully vaccinated in line with this legislation. If a private practice is also commissioned to undertake NHS work in any way, such as via AQP, or they need to provide care at a venue such as a nursing home, they too will have to follow this legislation.
Student members


Separate advice for Student members has been issued and
can be found here
.
Finally
It will be a legal requirement from 1 April 2022 for staff covered by the legislation to be vaccinated. The College will offer support to members affected by the legislation and each member's circumstances will be considered on an individual basis.