The RCPod publishes a decade-long analysis of podiatric care data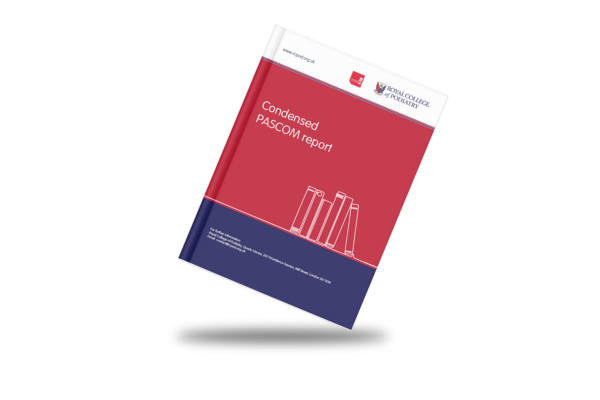 The Royal College of Podiatry (RCPod) has published a report that delves into a decade's worth of podiatric care data, offering a revealing glimpse into national trends.
The data, which was collected through the College's PASCOM-10 data repository, features over 160,000 episodes of care. These were then meticulously examined and compiled to show the rates of specific injuries, procedures and patient outcomes spanning from 2010 until now.
Clinicians, predominantly podiatrists and podiatric surgeons, contributed anonymised data through the PASCOM-10 system. The RCPod has conducted a thorough retrospective audit of the data during the summer so that it could publish these results, reflect on the system's effectiveness, and chart its future trajectory.
Key findings from the report include:
Women are three times more likely than men to seek podiatric care
50–69-year-old people present to podiatrists most frequently
70% of surgical and 84% of non-surgical patients are treated in the community from primary care referrals
Bunions are the most common condition people present to podiatrists with - particularly in podiatric surgery settings
60% of patients were discharged after podiatric surgery with no further care required with the remaining patients either being monitored, referred to other healthcare services or needing additional treatment
A neuroma presents as the most painful foot condition to have.
The RCPod created the system as an audit tool two decades ago. It steadily grew to collect data for podiatric surgery, nail surgery, tissue viability and MSK. In this time, local NHS Trusts across the UK have used it to provide evidence to support service provision. The data has also contributed to case studies and articles in The Podiatrist, the RCPod's Professional Membership Magazine, and in other publications.
The report not only presents a comprehensive set of analysed data, but it also offers recommendations for enhancing the system's efficacy and ways to address its existing limitations. The RCPod is committed to reviewing the status of PASCOM-10, with the hope that it evolves into an even stronger data collection tool for members in the future.
Dr Helen Branthwaite, the report's lead author at the Royal College of Podiatry, said:
"Sharing robust clinical data amongst the podiatric community supports professional development, can improve patient outcomes and encourages evidence-based practices. This analysis provides important insights collected over an extensive timeframe, benefitting the entire profession. We hope it can support clinical practice and the delivery of podiatric services."
Jane Pritchard, Chief Executive of the Royal College of Podiatry, said:
"This analysis showcases the vast scope of practice of our podiatrists and podiatric surgeons, highlighting the often-transformative impact of timely podiatric interventions on people's lives. This is a unique resource that has been collated over many years and we will look at ways of developing the PASCOM-10 system further to continuously improve health outcomes for patients."