#HeartUnions Week is here!
HeartUnions week
trade union
TUC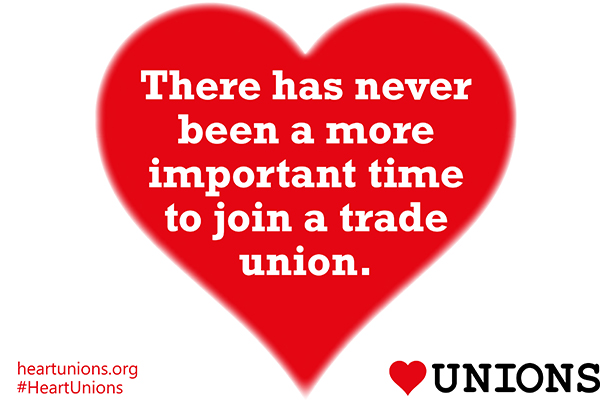 The TUC's annual Union Week runs from 8 February and we will be taking part! And as a member of the College of Podiatry, you can help.
We have asked our workplace reps to try and recruit a new member to celebrate HeartUnions week - but you can do that too. If you know a podiatrist who isn't a member of the College, now is a good time to ask them to join. We are here to support them, and our union work is just one part of that.
You can also show your support by sending in a picture of you and your colleagues holding the HeartUnions sign.
Either send the picture to us at employmentsupport@cop.org.uk, or tweet it using the hashtag #HeartUnions, making sure to tag the College in using @collegeofpodiatry. Get everyone involved!
The last year has been difficult for us all, and you have all been amazing throughout.
It is time for us to celebrate our commitment and successes, celebrate the work of our trade union arm - and hopefully add a few new members along the way.